Loose or sagging skin can develop on the upper arms due to weight loss or loss of skin elasticity that comes with aging. Millions of men and women can experience this cosmetic issue, and it can detract from their self-confidence and ability to wear short-sleeved shirts. However, our team of experienced surgeons at The Face & Body Center in Flowood, MS can help address this loose skin on the upper arms by performing an arm lift, sometimes called a brachioplasty. During this procedure, our surgeon can remove excess fat and skin, as well as tighten the hanging skin for a more toned, taut contour. We invite you to schedule a consultation with us today if you would like to find out more about this procedure.
While weight loss can cause sagging skin to appear on the arms, some of the loose skin can also be caused from genetics. This makes it very difficult to tone the upper arm to an individual's desire. When diet and exercise fail don't seem to work for you, a trusted plastic surgeon can create outstanding results. Ideal candidates for an arm lift exhibit:
Loose upper arm skin that is resistant to diet and exercise
Loose upper arm skin that appears after losing more than 100 pounds
Sagging skin that creates anxiety when wearing sleeveless shirts
Reviews
"Awesome Experince - After visiting just about every Surgeon in MS and LA, I saw Dr. Davidson, I knew right then he was my pick. In October 2016 I went in to the office and he drained my 450 each breast saline implants. No pain so simple, sent me home and said come back in 6 weeks. Mind you I still had the bags in. Thought this would be hard really never knew they were there. I had some pre-cancerous spots..."
- A. /
RealSelf /
Jun 06, 2018
"?? My consultation went very well ,thank you Dr. Smith for taking the time to explain to me and my husband with details about the procedure of having the removal of the Ganglion Cyst on my wrist will consist of and the down time to recover will be. And also super excited to be able to combine my other surgery at the same time. The consultation price was very affordable and no pressure to schedule was what I loved most. I'm very pleased to soon be Dr. Smith's patient. Feeling comfortable and having my husbands approval we know I will be in good hands."
- N.M. /
Google /
Nov 09, 2018
"Breast lift w/implants - 50 yr old, mom of 4, weight los of 40 lbs, deflated and elongated breasts. Meeting Dr Brantley confirmed our decision to proceed. His staff answered all of my questions pre-op promptly and on the day of surgery made me feel safe and at ease. I am so thankful I have a husband and bff's that understood my insecurities and support my decision. Although these first 3 wks post-op have been trying I..."
- 8. /
RealSelf /
Nov 09, 2018
"Excellent Experience - He is a top notch provider and his results are impeccable. Can't say enough good things about him. I went to him for Blepharoplasty surgery and although it's only been a week, I am very happy with the results so far."
- S. /
RealSelf /
Nov 06, 2018
"I very pleased! Just have warmer hands next time. Everyone was really nice and polite."
- A.M. /
Google /
Nov 06, 2018
Previous
Next
After being put under general anesthesia, the incision for brachioplasty is made from the elbow to the upper arm. Loose skin will be trimmed away and the underlying tissue will be pulled tight. This surgery takes about two hours, and there is usually no need for an overnight stay unless it is paired with other procedures. You should be prepared for temporary swelling and bruising after the surgery. To promote healthy healing and blood circulation, the arms should be kept elevated. You can usually return to normal activities in about 3 – 4 weeks.
For best results, an arm lift may require liposuction of the fat deposits within the upper arm to make the final look slim and trim. The skin tightening may not be enough to have taut arms. During your consultation, your surgeon will discuss the best course of action given your skin health and condition. Keep in mind that most of the stretch marks will also be taken with the skin; however, if weight is regained, it could damage the treated area. An arm lift gives patients the opportunity to have more defined arms for years to come.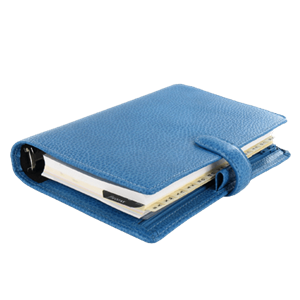 Brachioplasty is one of the most popular cosmetic treatments following weight loss for both men and women. For all of your hard work, you deserve upper body definition. Achieve slender, leaner arms that you can be proud to show off in sleeveless shirts or summertime attire. Call today for a complete consultation at our office.
Related Procedures