Creating the lower body that you desire can often be more difficult and discouraging than planned. Age, genetics, and body composition can prove to be a hard challenge to overcome through diet and exercise alone. That's why our Flowood and Jackson, MS team of surgeons offers enhancement procedures like butt augmentation to help you achieve your goals more quickly and easily. This procedure relies on the use of an implanted device to add shape, volume, and lift to your buttocks. The result is a beautiful, more curvy aesthetic that you can be proud of. If you're ready to attain the shape that you deserve, call The Face & Body Center today. We'd be happy to help you schedule a consultation and answer any questions you may have.
Butt augmentation surgery is often requested by men and women all across the nation. Ideal candidates:
Desire a curvier, fuller lower body
Have lost significant weight and want to restore volume to their buttocks
Have excellent skin elasticity
Do not have enough excess fat for a Brazilian butt lift
Reviews
"Awesome Experince - After visiting just about every Surgeon in MS and LA, I saw Dr. Davidson, I knew right then he was my pick. In October 2016 I went in to the office and he drained my 450 each breast saline implants. No pain so simple, sent me home and said come back in 6 weeks. Mind you I still had the bags in. Thought this would be hard really never knew they were there. I had some pre-cancerous spots..."
- A. /
RealSelf /
Jun 06, 2018
"Dr.Barraza and staff were beyond amazing! From my first consultation to my final post op. They always seemed generally concerned for me and my well being throughout my entire surgical process. I waited years for a breast reduction and could have never imagined how great my results could be. These results have literally changed my life. I should have done it a long time. He has done the same procedure on myself, my mother and my sister. We will never use any other plastic surgeon. I recommend him to anyone and everyone. He and his staff are so caring and sweet and you can tell he takes pride in his work!"
- N.L. /
Google /
Jun 14, 2019
"Septoplasty/rhinoplasty: I'm 3 days post op and already very pleased with my results. - January 2019 I was in a pretty bad car accident. Airbags didn't deploy, so nose met steering wheel! I had two fractures in the nasal bone and my left side cartilage was pushed in, forming a "dent" on the outside of my nose. Fast forward a few months, I met with dr Adrian Smith to discuss putting my nose "back to normal". He addressed all of my concerns and his demeanor just put me at ease about the whole situation. I'm 3 days post op and already very pleased with my results."
- R. /
RealSelf /
May 03, 2019
"Dr Manisundaram and his staff is the best"
- H.N. /
Google /
May 02, 2019
"I went in today for my surgical consult and I was quite surprised how wonderful the facility was. It was professional but also homely. From the very beginning, the front desk staff was very friendly. Everyone I met was kind and in good spirits. They all had a great attitude. They laughed a lot which means they have a great sense of humor. I'm very nervous about my procedure but as soon as I met Dr. Smith and his staff, I was completely at ease. He explained everything thoroughly and answered all of my questions. He gave me plenty of time to ask them, too. He didn't push me out the door. I was well-informed about the procedure, he listened to exactly what I wanted, and he was confident in his abilities to give me what I desire. Upon request, I looked through a picture portfolio of his work and I was very impressed. The young lady came in and photographed me (before pictures, I suppose) and I actually laughed most of the time. Taking my clothes off in front of strangers makes me very nervous, especially with my condition. But I laughed, she laughed with me, but still it was a very comfortable and professional environment. I even had more questions while in the billing department, or the office that takes the payment for your procedures, and they phoned the nurse's desk and sent me back to ask more questions. Not once did I feel like I was a burden or "just another patient." I'm very much comfortable moving forward with this operation with Dr. Smith!"
- Z.1. /
Google /
Apr 27, 2019
Previous
Next
Butt augmentation surgery, as long as it is not paired with multiple other surgeries, is performed under general anesthesia in an outpatient setting and will not require an overnight stay. After the implants have been placed and sutured, you will be educated on how to care for the incisions and new implants. There may also be a placement of drains to allow blood and fluid of the skin to empty properly during the first week after surgery. You can expect swelling and bruising for several days, but most patients recover enough to resume normal activities in 2 – 3 weeks. Since butt implants are placed on the upper part of the buttocks, putting weight down on the incision area must be avoided, so you should sit with your weight on the thighs and sleep on your stomach or sides.
With the skill and artistic vision of a plastic surgeon, the results of a butt augmentation surgery can transform the contour of the body and your confidence. Maintaining a healthy diet and exercise regimen will still be very important to keep the body at a steady weight and not damage the surgical area. However, natural aging will continue, and a revision surgery may be needed in the years ahead along with a butt lift to remove loose skin.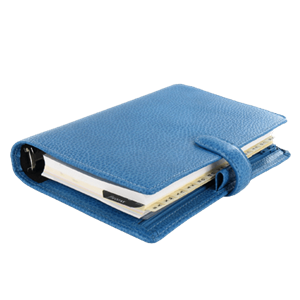 More Volume with Implants
Butt augmentation surgery is an exceptional procedure for individuals seeking a shapelier buttocks and who wish for an effective way to achieve a beautiful backside. Following surgery, the buttocks will appear larger, curvier, and more lifted. Contact our office to learn more about this popular body enhancement.
Related Procedures