Motherhood and childbirth can be a wonderful experience, but it can also take a toll on your body in a way that can be challenging to restore on your own. Our team of talented, board-certified surgeons at The Face & Body Center can help you get back the body that you once had before and regain your youthful figure. A mommy makeover is specifically designed for your needs and goals and can combine a number of different procedures, including liposuction, breast enhancement, tummy tuck, skin tightening, Brazilian butt lift, and more. Just give our Flowood, MS office a call to schedule your consultation and create your unique treatment plan. Your new, dream body can be yours with help from our team.
During a private consultation, our plastic surgeon will listen to all the concerns each patient has about her body to see if she is a good candidate for these procedures. Many women seeking these treatments and surgeries have:
Breasts that sag and droop from multiple pregnancies and breastfeeding
A tummy with bulges of fat that didn't go away with post-pregnancy weight loss
Extra skin on the arms, buttocks, and thighs that didn't bounce back after pregnancy weight
A less-than-desirable shape to their breasts or buttocks and need enhancement to fill in the lost volume after baby
Multiple areas of the body with visible, unattractive stretch marks
The best candidates for the mommy makeover are women who are finished having children. We strongly encourage women considering the mommy makeover to not plan on having more children once the surgeries have taken place, as it will damage the skin by stretching and will require more plastic surgeries in the future.
Reviews
"Breast Reduction from N to C - A+ Rating - Extremely professional, transparent and kind staff and doctor. Enjoyable experience from beginning to end of procedure. I went from and N to a C. Highly recommend due to amazing skills and personality."
- T. /
RealSelf /
Mar 15, 2018
"Five Stars - Excellent! Nurses are amazing! I'm so thankful I went to him."
- Anonymous /
Vitals /
Mar 10, 2018
"Extended Mini TT, Lipo, Breast Lift with Implant Exchange - I had a tummy tuck in August 2016 and in January 2018 I had a breast reduction/lift with implant exchange and liposuction of the inner/outer thighs, flanks, and abdomen. From the day of the consultation, the day of the surgery, and all of my follow-ups, he and his staff have made certain that I feel genuinely cared for and safe. Dr. Brantley has a wonderful bedside manner and makes every..."
- H. /
RealSelf /
Feb 27, 2018
"Lower Body Lift and breast lift with implants after WLS in Jackson, MS - As a WLS patient, I'm so thankful I chose Dr Mani for my lower body lift and mastopexy! From my first consultation until 5 days after my surgery, he has checked in and made sure all is well."
- M. /
RealSelf /
Feb 27, 2018
"Excellent care,very professional,efficent and cares about you!!"
- Anonymous /
UCompareHealthcare /
Feb 18, 2018
Previous
Next
Pregnancy changes many areas of the body; a mommy makeover will require careful planning and could be implemented in stages. Our plastic surgeons have years of experience performing these surgeries in one setting, but sometimes the health of the patient requires more than one surgery date. The end result is still the same. Just expect that some women will have more surgeries than other women and will endure a longer recovery time.
Some of the mommy makeover procedures may include a combination of:
Breast augmentation
Breast lift (with or without implants)
Tummy tuck
Liposuction
Thigh lift
Butt lift
Arm lift
Labiaplasty
Skin rejuvenation (laser treatments, BOTOX®, fillers)
Your plastic surgeon will require an overnight stay for observation in the hospital after having multiple surgeries and being under anesthesia for three or more hours. This is to ensure our patients' safety and to limit the risk of infection post-op. We will also ensure our mommy makeover patients have the best in recovery care and pain management after the procedure.
New moms love the fact that once the extra skin has been removed and tightened, their stretch marks are drastically reduced. Our practice can minimize the remaining stretch marks with nonsurgical treatments such as lasers, microdermabrasion, and/or chemical peels. This does not mean there will not be surgery scars. As with all plastic surgeries, your plastic surgeon will do the best to minimize scarring with careful incision techniques and placement. While the recovery time does take several months, you should be able to return to a normal routine in about 4 – 6 weeks and should wait for clearance from your plastic surgeon before starting to exercise again. The entire mommy makeover transformation could take up to a year for recovery. The results are life changing for many women.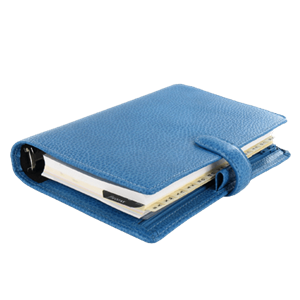 Some women feel less than beautiful with an after-baby body. Even though there are risks involved with plastic surgery, the mommy makeover has produced tremendous results to give women back their youthful figure and body confidence. Call our friendly front office staff to schedule a complimentary consultation.
Related Procedures