Cheek augmentation at The Face & Body Center is an effective way to restore lost volume in deflated or thinning cheeks. Our plastic surgeons offer a number of different options to our Flowood and Jackson, MS patients. Based on your needs, we can provide FDA-approved injectable filler options (such as Restylane® and Voluma®), fat injections, or surgical implants for dramatic volume. If you're wanting to add definition and youthfulness back into your appearance, then call our office today. We can explain the benefits and procedure process of each treatment and help you decide which is the best to meet your goals.
The best candidates for cheek augmentation:
Have naturally flat cheeks
Have flat cheeks as a result of aging
Have flat cheeks as a result of significant weight loss
Desire a fuller cheek look
Desire a natural-looking solution
Reviews
"Awesome Experince - After visiting just about every Surgeon in MS and LA, I saw Dr. Davidson, I knew right then he was my pick. In October 2016 I went in to the office and he drained my 450 each breast saline implants. No pain so simple, sent me home and said come back in 6 weeks. Mind you I still had the bags in. Thought this would be hard really never knew they were there. I had some pre-cancerous spots..."
- A. /
RealSelf /
Jun 06, 2018
"?? My consultation went very well ,thank you Dr. Smith for taking the time to explain to me and my husband with details about the procedure of having the removal of the Ganglion Cyst on my wrist will consist of and the down time to recover will be. And also super excited to be able to combine my other surgery at the same time. The consultation price was very affordable and no pressure to schedule was what I loved most. I'm very pleased to soon be Dr. Smith's patient. Feeling comfortable and having my husbands approval we know I will be in good hands."
- N.M. /
Google /
Nov 09, 2018
"Breast lift w/implants - 50 yr old, mom of 4, weight los of 40 lbs, deflated and elongated breasts. Meeting Dr Brantley confirmed our decision to proceed. His staff answered all of my questions pre-op promptly and on the day of surgery made me feel safe and at ease. I am so thankful I have a husband and bff's that understood my insecurities and support my decision. Although these first 3 wks post-op have been trying I..."
- 8. /
RealSelf /
Nov 09, 2018
"Excellent Experience - He is a top notch provider and his results are impeccable. Can't say enough good things about him. I went to him for Blepharoplasty surgery and although it's only been a week, I am very happy with the results so far."
- S. /
RealSelf /
Nov 06, 2018
"I very pleased! Just have warmer hands next time. Everyone was really nice and polite."
- A.M. /
Google /
Nov 06, 2018
Previous
Next
Cheek Implants: Since this is an outpatient surgery, patients will be under general anesthesia at an accredited surgical facility for about one hour. An incision will be carefully made in the mouth between the cheek and upper gums. A pocket will be created over the cheekbone after the soft cheek tissue has been properly elevated. Then, the medical-grade plastic implant will be placed in the created pocket for one or both cheeks. Afterward, the incisions will be closed and bandaged.
Filler and Fat Injections: If you're not ready to commit to surgery or if you desire a more subtle look, using injectable fillers and fat can also produce great results. This will be a short process where you will have a filler such as Restylane or Voluma injected into the desired areas. Fat injections will first require liposuction from another area in the body before injection. Numbing cream can be made available, and several sessions may be required to reach optimal results. There is no downtime associated with this procedure.
After cheek implants, you should expect some level of swelling, numbness, and bruising in the treatment area. Normal activities, such as going to work, can usually be resumed within a week. Strenuous exercise should be avoided for the first few weeks after surgery. As the swelling resolves, you can expect to see the full benefits of the surgery over the following few months. Cheek implants have a strong safety record since they are made with the highest-quality materials. While cheek implants provide long-term benefits, a patient's face will naturally change due to the aging process, and this could impact the look of the implants over time.
Filler and fat injections will also provide volume, though the results will not be as dramatic. Results for facial fillers can last between a few months up to two years depending on the case and the type of filler.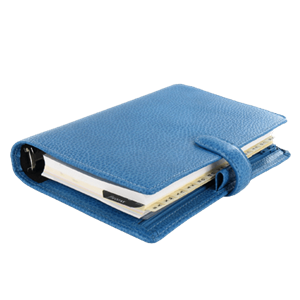 Get Full, Beautiful Cheeks
You do not have to settle for the flat, deflated cheeks that you find yourself staring at in the mirror. Transform your cheeks, your face, and your entire appearance with quality cheek implants or injections. Our medical team is highly experienced and looks forward to helping you get back that youthful, full-cheek look that you desire. Give us a call today to schedule a consultation.
Related Procedures