Carpal tunnel syndrome (CTS) is a condition brought on by increased pressure on the median nerve at the wrist. When the swelling from this increased pressure becomes great enough to disturb the way the nerve works, numbness, tingling, and pain may be felt in the arm, hand, and fingers. Symptoms are usually felt during the night but also may be noticed during daily activities such as driving or reading a newspaper.
If you suspect that you suffer from CTS, a personal consultation with a Face & Body Center surgeon should be your first step. At our Jackson, MS practice, your carpal tunnel syndrome specialist will take a detailed look at your medical history, including medical conditions, how the hands have been used, and whether there were any prior injuries. Thyroid conditions, rheumatoid arthritis, and diabetes can be associated with CTS.
Reviews
"Awesome Experince - After visiting just about every Surgeon in MS and LA, I saw Dr. Davidson, I knew right then he was my pick. In October 2016 I went in to the office and he drained my 450 each breast saline implants. No pain so simple, sent me home and said come back in 6 weeks. Mind you I still had the bags in. Thought this would be hard really never knew they were there. I had some pre-cancerous spots..."
- A. /
RealSelf /
Jun 06, 2018
"amazing experience - Great. Him and his staff are friendly and make you feel so comfortable. i was very nervous at first but after the consult he made me feel so comfortable. I am very satisfied with my end result. i would do it all over again."
- L. /
RealSelf /
May 29, 2018
"I was behind inpmpressed with my care from both Dr. Brantley and the staff! I had a substantial amount of work done and have been pleased with everything thus far. I'm 1 week post op right now and can't wait to see what the future holds."
- 4. /
Healthgrades /
May 27, 2018
"Transformative journey with Dr. Brantley and his staff - After years of neglecting myself and having children, I finally reached a tipping point. I wanted to be healthier and regain my confidence. Many of my insecurities revolved around the fact that I wasn't happy with my body. I committed to regular exercise and changed my diet. I soon came to the realization that diet and exercise were not going to give me the body I wanted. No amount of weight l..."
- P. /
RealSelf /
May 22, 2018
"You will not regret this consultation and surgery experience! - My experience with Dr. Brantley was beyond exceptional. Doc and his staff are amazing!! My consultation was very informative. I actually consulted with a few other local surgeons before coming to see Dr. Brantley. Wow, if I had known! I learned more about breast surgery and implants from Dr. Brantley's assistance in less than 5 minutes than I did the whole consultation process at the o..."
- B. /
RealSelf /
Apr 24, 2018
Previous
Next
Symptoms can often be relieved without surgery through wrist splints and steroid injections. If symptoms persist, surgery may be needed to make more room for the nerve. Following surgery, soreness around the incision may last for several weeks, and it can take several months for strength in the hand and wrist to return to normal. Your Jackson, MS carpal tunnel syndrome specialist will consult with you to determine the best course of treatment for your CTS.
Open release: After a general anesthetic, this surgery involves a small incision, 1 –2 inches in size, made in the wrist area. The hand surgeon is then able to see and sever the carpal tunnel ligament clearly, and relieve the painful symptoms.
Endoscopic release: A local anesthetic is implemented before 2 small incisions are made in the hand, and tiny tubes are inserted into each of the incisions. A small endoscopic camera is fed through an incision, and a small knife through the other. The camera gives a clear view of the carpal ligament, which allows the hand surgeon to cut through it without having to open the skin or carpal tunnel cover.
Carpal tunnel syndrome cannot be cured completely, but its symptoms can be alleviated and the success rate of a surgical procedure is up to 90% or more. Once the surgery is successfully completed, the chances of recurrence in the patient after years is rare. The surgery is not very complicated or time consuming, and in the hands of some of the best hand surgeons at Face & Body Center, there is no reason to be fearful.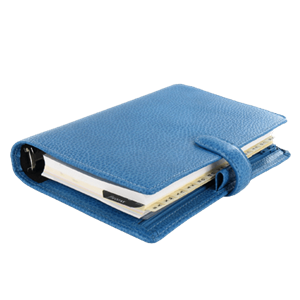 If you are suffering from irreversible pain in your hands and wrists, or have been diagnosed with carpal tunnel syndrome, please call and schedule a carpal tunnel consultation today. When you have a profession where using your hands is an important part of your job, being pain-free is essential. Our hand surgeons at Face & Body Center can provide you with long-term relief.