Common masses or lumps that grow in the hand or wrist are called ganglion cysts. These may be found on top of the wrist, palm side of the wrist, base of the finger, or at the end of the finger joint. While no specific cause has been identified, these are still painful and may change in size or disappear. They are noncancerous and can be drained with a needle or surgically removed. The diagnosis made is based on location, size, and appearance. If your experiencing symptoms of a ganglion cyst, contact The Face & Body Center in Jackson, MS to schedule a consultation with one of our experienced hand surgeons.
Reviews
"Breast Reduction from N to C - A+ Rating - Extremely professional, transparent and kind staff and doctor. Enjoyable experience from beginning to end of procedure. I went from and N to a C. Highly recommend due to amazing skills and personality."
- T. /
RealSelf /
Mar 15, 2018
"Five Stars - Excellent! Nurses are amazing! I'm so thankful I went to him."
- Anonymous /
Vitals /
Mar 10, 2018
"Extended Mini TT, Lipo, Breast Lift with Implant Exchange - I had a tummy tuck in August 2016 and in January 2018 I had a breast reduction/lift with implant exchange and liposuction of the inner/outer thighs, flanks, and abdomen. From the day of the consultation, the day of the surgery, and all of my follow-ups, he and his staff have made certain that I feel genuinely cared for and safe. Dr. Brantley has a wonderful bedside manner and makes every..."
- H. /
RealSelf /
Feb 27, 2018
"Lower Body Lift and breast lift with implants after WLS in Jackson, MS - As a WLS patient, I'm so thankful I chose Dr Mani for my lower body lift and mastopexy! From my first consultation until 5 days after my surgery, he has checked in and made sure all is well."
- M. /
RealSelf /
Feb 27, 2018
"Excellent care,very professional,efficent and cares about you!!"
- Anonymous /
UCompareHealthcare /
Feb 18, 2018
Previous
Next
Ganglion cysts occur on the tendons or joints of the wrists or hands. However, they can also develop on the ankles and feet, as well as other joints on the body. They can range and fluctuate in size, but they typically have a rounded shape. In some cases, they may get larger with repetitive joint movement. Generally, ganglion cysts are not painful, but if they are pressed against a nerve, they may cause tingling, pain, or numbness.
Treatment may vary from simply observing the cyst for changes to removing fluid from it with a needle. You may be required to wear a splint for a period of time, or surgery may be required to remove the cyst. The primary goal of surgery is to remove the source of the cyst. This may include removal of the joint capsule or tendon sheath next to the cyst. There may be swelling and discomfort, and a splint may also be applied following surgery. Cysts may return later on.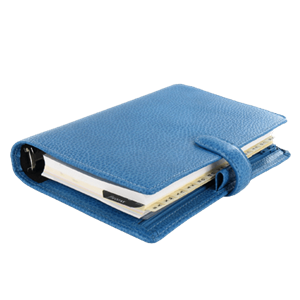 Ganglion cysts can be unsightly and in some cases, painful. At The Face & Body Center, we provide treatment for ganglion cysts to relieve any discomfort for our patients. To learn more about ganglion cyst treatment, contact our facility today to schedule a consultation.