About Hand and Arm Injuries
Our hands and arms are intricately built with a network of tendons, ligaments, joints, nerves, bones, etc. that all work harmoniously together. We're heavily dependent on our hands and arms to perform everyday activities. Injury, disease, or certain conditions can impair their usage and even cause extreme pain. The Face & Body Center has both orthopedic and plastic surgeons who are specially trained in the complexities of hand and arm surgical procedures in Jackson, MS. Our physicians seek to restore function to the hands, wrists, and arms through both surgical and nonsurgical procedures. To learn more about our hand and arm surgical procedures in Jackson, MS and estimated recovery times, please browse our extensive procedure list or call today to schedule a consultation.
Reviews
"Breast Reduction from N to C - A+ Rating - Extremely professional, transparent and kind staff and doctor. Enjoyable experience from beginning to end of procedure. I went from and N to a C. Highly recommend due to amazing skills and personality."
- T. /
RealSelf /
Mar 15, 2018
"Five Stars - Excellent! Nurses are amazing! I'm so thankful I went to him."
- Anonymous /
Vitals /
Mar 10, 2018
"Extended Mini TT, Lipo, Breast Lift with Implant Exchange - I had a tummy tuck in August 2016 and in January 2018 I had a breast reduction/lift with implant exchange and liposuction of the inner/outer thighs, flanks, and abdomen. From the day of the consultation, the day of the surgery, and all of my follow-ups, he and his staff have made certain that I feel genuinely cared for and safe. Dr. Brantley has a wonderful bedside manner and makes every..."
- H. /
RealSelf /
Feb 27, 2018
"Lower Body Lift and breast lift with implants after WLS in Jackson, MS - As a WLS patient, I'm so thankful I chose Dr Mani for my lower body lift and mastopexy! From my first consultation until 5 days after my surgery, he has checked in and made sure all is well."
- M. /
RealSelf /
Feb 27, 2018
"Excellent care,very professional,efficent and cares about you!!"
- Anonymous /
UCompareHealthcare /
Feb 18, 2018
Previous
Next
There are several symptoms that are signs of a hand, arm, or wrist injury, disease, or condition. Some of the most common include:
Numbness or tingling
Pain with movement
Weakness in the extremity
Loss of function
Swelling or inflammation
Stiffness
Throbbing
A significant lump or mass on the extremity
At The Face & Body Center, our experienced hand surgeons evaluate your medical history and current symptoms to diagnose the injury, disease, or syndrome that may be affecting your hand, arm, or wrist. In some cases, patients may need to receive an x-ray or other forms of digital imaging to help in the diagnosing process.
After the condition has been confirmed, your physician will create a comprehensive treatment plan for your specific needs. Most often, a nonsurgical approach will be initiated as the first form of treatment. This may include oral or injected medications, the application of a splint, or physical therapy. If nonsurgical treatments are not an option or prove to be unsuccessful, your physician may then recommend a surgical option. Surgical procedures and techniques, as well as recovery time, will vary from patient to patient depending on their condition and its severity.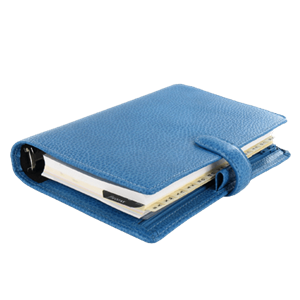 If you have experienced an injury to your hand, wrist, or arm, or have developed symptoms related to a disease or syndrome, it is important to seek medical attention as soon as possible. At the Face & Body Center of Flowood and Jackson, MS, our qualified hand surgeons work to both diagnose and treat issues that occur in the hand, wrist, and arm before they develop further. To learn more about the services we provide, contact our facility today to schedule your consultation.