About Hand and Arm Injuries
Our hands and arms are intricately built with a network of tendons, ligaments, joints, nerves, bones, etc. that all work harmoniously together. We're heavily dependent on our hands and arms to perform everyday activities. Injury, disease, or certain conditions can impair their usage and even cause extreme pain. The Face & Body Center has both orthopedic and plastic surgeons who are specially trained in the complexities of hand and arm surgical procedures in Jackson, MS. Our physicians seek to restore function to the hands, wrists, and arms through both surgical and nonsurgical procedures. To learn more about our hand and arm surgical procedures in Jackson, MS and estimated recovery times, please browse our extensive procedure list or call today to schedule a consultation.
Reviews
"amazing experience - Great. Him and his staff are friendly and make you feel so comfortable. i was very nervous at first but after the consult he made me feel so comfortable. I am very satisfied with my end result. i would do it all over again."
- L. /
RealSelf /
May 29, 2018
"I was behind inpmpressed with my care from both Dr. Brantley and the staff! I had a substantial amount of work done and have been pleased with everything thus far. I'm 1 week post op right now and can't wait to see what the future holds."
- 4. /
Healthgrades /
May 27, 2018
"Transformative journey with Dr. Brantley and his staff - After years of neglecting myself and having children, I finally reached a tipping point. I wanted to be healthier and regain my confidence. Many of my insecurities revolved around the fact that I wasn't happy with my body. I committed to regular exercise and changed my diet. I soon came to the realization that diet and exercise were not going to give me the body I wanted. No amount of weight l..."
- P. /
RealSelf /
May 22, 2018
"You will not regret this consultation and surgery experience! - My experience with Dr. Brantley was beyond exceptional. Doc and his staff are amazing!! My consultation was very informative. I actually consulted with a few other local surgeons before coming to see Dr. Brantley. Wow, if I had known! I learned more about breast surgery and implants from Dr. Brantley's assistance in less than 5 minutes than I did the whole consultation process at the o..."
- B. /
RealSelf /
Apr 24, 2018
"Great Experience - Dr. Brantley has a great bedside manner he walks in and greet you with a hug. The entire staff amazing Susan and Devin explains everything in detail very friendly. Great experience I am happy that I made this decision to get a tummy tuck and liposuction. I will be honored to refer my family and friends to Dr. Brantley and his staff."
- K. /
RealSelf /
Apr 16, 2018
Previous
Next
There are several symptoms that are signs of a hand, arm, or wrist injury, disease, or condition. Some of the most common include:
Numbness or tingling
Pain with movement
Weakness in the extremity
Loss of function
Swelling or inflammation
Stiffness
Throbbing
A significant lump or mass on the extremity
At The Face & Body Center, our experienced hand surgeons evaluate your medical history and current symptoms to diagnose the injury, disease, or syndrome that may be affecting your hand, arm, or wrist. In some cases, patients may need to receive an x-ray or other forms of digital imaging to help in the diagnosing process.
After the condition has been confirmed, your physician will create a comprehensive treatment plan for your specific needs. Most often, a nonsurgical approach will be initiated as the first form of treatment. This may include oral or injected medications, the application of a splint, or physical therapy. If nonsurgical treatments are not an option or prove to be unsuccessful, your physician may then recommend a surgical option. Surgical procedures and techniques, as well as recovery time, will vary from patient to patient depending on their condition and its severity.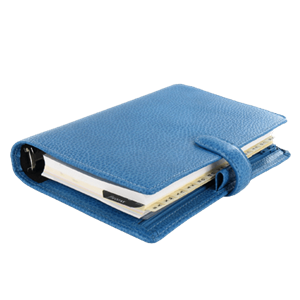 If you have experienced an injury to your hand, wrist, or arm, or have developed symptoms related to a disease or syndrome, it is important to seek medical attention as soon as possible. At the Face & Body Center of Flowood and Jackson, MS, our qualified hand surgeons work to both diagnose and treat issues that occur in the hand, wrist, and arm before they develop further. To learn more about the services we provide, contact our facility today to schedule your consultation.