Form follows function in the hand. Therefore, any injury to the underlying structures of the hand carries the potential for serious handicap. To reduce this risk, even the smallest hand injuries require a good medical evaluation and treatment.
Hand injuries can be divided into five general categories, which are listed below. If you are suffering from hand trauma, you should immediately seek an appointment with one of our Flowood and Jackson, MS hand trauma surgeons who will help diagnose the type and severity of your injury, as well as the best course of treatment. Contact The Face & Body Center today if you experience any of the following:
Lacerations or cuts
Dislocations and fractures
Soft tissue injuries and amputations
Infections
Burns
When to Seek Medical Care
Anyone with a hand injury should consider calling a doctor or seek medical attention. The potential for devastating injuries increases greatly when medical attention is delayed. Even the smallest cut or seemingly innocent hand injury could require advanced treatment to prevent infection or significant loss of function. Any cut or laceration, which may require stitches to repair, warrants a medical evaluation. If a person is in doubt about whether the cut they have needs stitches, they should call the doctor for guidance. Minor burns do not require immediate medical evaluation; however, call a health care professional if there is any doubt.
Injuries to the hand causing the following symptoms generally require emergency medical attention:
Severe bleeding
Numbness
Loss of motion or strength
Severe pain
Obvious deformity or amputation
Any of the signs of infection, such as tenderness, local warmth, redness, swelling, pus, or fever
Exposure of underlying structures, such as tendons, bones, joints, arteries, veins, or nerves
Seek emergency medical care in these situations:
Fractures, dislocations, high-pressure injuries, and amputations
Any deep, gaping (open), or dirty cut
Wounds due to an animal or human bite (including lacerations from striking a tooth during an assault)
Burns
The doctor may order x-rays after the history and physical exam as needed. Certain hand injuries will require x-rays to identify fractures and dislocations or to rule out foreign bodies.
After a thorough evaluation, the diagnosis usually falls within one of these common injury categories:
Lacerations
Fractures and dislocations
Soft tissue injuries and amputations
Infections
Burns
Thermal burns

First-degree burn: Superficial, involvement of the outermost layer of skin, characterized by pain, redness, swelling
Second-degree burn: Partial skin thickness, characterized by blistering
Third-degree burn: Extends completely through all skin layers, characterized by lack of pain and sensation

Chemical burns
Electric burns
Cold injury or frostbite
Foreign body
High-pressure infusion (grease gun, paint gun)
Extensor tendons are located on the back of the hand and straighten the fingers and thumbs. These tendons are attached to the forearm and are joined to the fingers by smaller tendons from the hand muscles. These all account for hand coordination. Tendons are vulnerable to injury mostly because of their location.
Treatment:
Most of these injuries, such as torn tendons, are treated and stabilized with a splint; however, cut tendons should be repaired surgically. A pin may be placed through the bone to serve as an internal splint. Incorrect positioning or non-compliance with doctor's instructions can cause further problems. It is imperative to follow our Jackson, MS tendon injury treatment specialist's directions for maximum improvement. Different things can affect the outcome of extensor tendon injuries. These include nature and severity of the injury, fracture, infection and individual healing. Scar tissue may form and complicate finger bending and straightening. Therapy may resolve these problems, or surgery may become necessary. Your Face & Body Center surgeon can determine the best method of treatment.
Flexor tendons are located on the palmar side of the hand. Their function is to bend the fingers and wrist. Injuries on the palm side of the wrist, hand, and fingers may damage flexor tendons, connecting nerves, and blood vessels. If both tendons are cut, fingers cannot bend on their own. If tendons are not cut through completely, fingers will still bend, but there will be pain and fingers may "catch" in motion. A cut tendon usually will not heal without surgery, but if cut ends are brought back together, healing can occur.
Treatment
There are a variety of methods in tendon repair, and only a qualified hand surgeon can determine the appropriate treatment for a tendon injury. Movement may be restricted after surgery, or therapy may be started immediately. Scar tissue may affect bending and straightening or make additional surgery necessary. Following a physician's instruction is imperative for a successful outcome.
Home care for hand injuries initially involves proper first aid techniques. In most cases, serious hand injuries will require medical attention.
Lacerations (cuts)
Apply pressure to the wound to stop bleeding
If possible, wash dirt or debris from the wound
Cover the wound to prevent further contamination or injury
Do not remove large foreign bodies such as nails, hooks, or knives
Seek medical attention
Fractures (broken bone) and dislocations
Immobilize or splint the hand, if possible
Cover the injury if the bone is exposed (open fracture) with a clean towel, cloth, or gauze
Ice may help decrease the pain, but never apply ice for more than 20 minutes at one time, and never apply ice directly to the skin
Seek medical attention
Soft tissue injuries and amputations
Apply pressure to stop bleeding
Cover the injury with a damp bandage, if possible
Elevate the hand above the heart to reduce bleeding
Retrieve the amputated body part (if possible). If possible, cover the amputated body part, keep it damp, and place the part (for example, finger or thumb) near ice to cool. Do not place the body part in direct contact with ice in order to prevent freezing.
Seek medical attention
Infections
Keep the injury clean and dry
Seek medical attention
Burns
Thermal (heat) burn: Cool with water (not ice) and then cover the injury
Chemical burn: Irrigate with lots of water, then cover the injury
Frostbite: Rewarm with warm-water bath or soak, then cover the injury
Seek medical attention
Reviews
"Awesome Experince - After visiting just about every Surgeon in MS and LA, I saw Dr. Davidson, I knew right then he was my pick. In October 2016 I went in to the office and he drained my 450 each breast saline implants. No pain so simple, sent me home and said come back in 6 weeks. Mind you I still had the bags in. Thought this would be hard really never knew they were there. I had some pre-cancerous spots..."
- A. /
RealSelf /
Jun 06, 2018
"Dr.Barraza and staff were beyond amazing! From my first consultation to my final post op. They always seemed generally concerned for me and my well being throughout my entire surgical process. I waited years for a breast reduction and could have never imagined how great my results could be. These results have literally changed my life. I should have done it a long time. He has done the same procedure on myself, my mother and my sister. We will never use any other plastic surgeon. I recommend him to anyone and everyone. He and his staff are so caring and sweet and you can tell he takes pride in his work!"
- N.L. /
Google /
Jun 14, 2019
"Septoplasty/rhinoplasty: I'm 3 days post op and already very pleased with my results. - January 2019 I was in a pretty bad car accident. Airbags didn't deploy, so nose met steering wheel! I had two fractures in the nasal bone and my left side cartilage was pushed in, forming a "dent" on the outside of my nose. Fast forward a few months, I met with dr Adrian Smith to discuss putting my nose "back to normal". He addressed all of my concerns and his demeanor just put me at ease about the whole situation. I'm 3 days post op and already very pleased with my results."
- R. /
RealSelf /
May 03, 2019
"Dr Manisundaram and his staff is the best"
- H.N. /
Google /
May 02, 2019
"I went in today for my surgical consult and I was quite surprised how wonderful the facility was. It was professional but also homely. From the very beginning, the front desk staff was very friendly. Everyone I met was kind and in good spirits. They all had a great attitude. They laughed a lot which means they have a great sense of humor. I'm very nervous about my procedure but as soon as I met Dr. Smith and his staff, I was completely at ease. He explained everything thoroughly and answered all of my questions. He gave me plenty of time to ask them, too. He didn't push me out the door. I was well-informed about the procedure, he listened to exactly what I wanted, and he was confident in his abilities to give me what I desire. Upon request, I looked through a picture portfolio of his work and I was very impressed. The young lady came in and photographed me (before pictures, I suppose) and I actually laughed most of the time. Taking my clothes off in front of strangers makes me very nervous, especially with my condition. But I laughed, she laughed with me, but still it was a very comfortable and professional environment. I even had more questions while in the billing department, or the office that takes the payment for your procedures, and they phoned the nurse's desk and sent me back to ask more questions. Not once did I feel like I was a burden or "just another patient." I'm very much comfortable moving forward with this operation with Dr. Smith!"
- Z.1. /
Google /
Apr 27, 2019
Previous
Next
Your surgery and treatment process will vary depending on the kind of condition that you're suffering from. Minor cuts and lacerations may only require stitches and nonsurgical procedures, while more extensive injuries may require in-depth surgery. Regardless of the treatment, our team will place an emphasis on retaining the function of the hands while also paying close attention to their cosmetic appearance. We will do everything we can to restore your hands' appearance and make the injury as least noticeable as possible.
The recovery process will look different for each patient since every condition requires various amounts of time to completely heal. We will give you detailed aftercare instructions and help your recovery process to go as smoothly as possible, including prescribing necessary medication. You may need to wear a cast or dressing on your hand for some time afterward. Our goal is always to preserve the aesthetic quality of your hands as well as their ability to move and function properly after the procedure.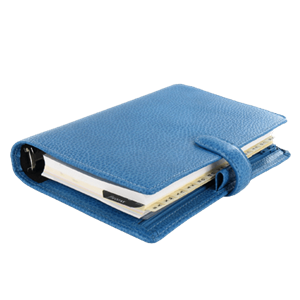 If you've experienced an injury or trauma to your hand, including open wounds, fractures, burns, and more, then we highly encourage you to contact our office. Your hands play a vital role in your everyday life, and it is important to seek help immediately after an incident to prevent any further, long-term damage from developing. Our experienced team of surgeons can address your needs today.
Related Procedures