If you're not quite ready for a full facelift but still desire a remedy for lines and wrinkles in your face, specifically around the eyes and forehead, then BOTOX offered at The Face & Body Center is a highly recommended option among our team of Flowood, MS plastic surgeons. BOTOX is a purified form of botulinum toxin type A, a substance that is taken from the body and used to create a temporary relaxation of the facial muscles, allowing them to stop contracting in order to smooth the skin on top. This is an FDA-approved, very effective injectable treatment that can target deep, dynamic lines and creases and restore a youthful glow back into your face. Call our office today to find out if you're a candidate.
During the initial consultation, your surgeon will ask about your concerns and your goals to help you decide if BOTOX is the best treatment. Ideal candidates will have:
Deep lines and wrinkles caused by repetitive facial expressions
Facial asymmetry, particularly around the eyebrows
Wrinkles that make them look sad, tired, or mad
A desire to avoid a surgical operation such as a facelift
Reviews
"Awesome Experince - After visiting just about every Surgeon in MS and LA, I saw Dr. Davidson, I knew right then he was my pick. In October 2016 I went in to the office and he drained my 450 each breast saline implants. No pain so simple, sent me home and said come back in 6 weeks. Mind you I still had the bags in. Thought this would be hard really never knew they were there. I had some pre-cancerous spots..."
- A. /
RealSelf /
Jun 06, 2018
"Great experience - Dr. Brantley is very confident, skilled, and full of great energy. He makes you feel completely understood in your decision to have surgery. I am recovering, however, the initial results appears to be wonderful."
- R. /
RealSelf /
Dec 29, 2018
"Wonderful doctor and staff - Love Dr. Brantley and his staff!! They are all very caring and understanding. I am very satisfied with the final results!! I will recommend him to anyone to achieve the looks that they are looking for.."
- M. /
RealSelf /
Dec 28, 2018
"He is Absolutely AMAZING!!! - Dr. Brantley's bedside manner is compassionate, supportive, & enthusiastic!! I always feel relaxed and comfortable with him. I guess one can say he has an eye for beauty; meaning during your consulation while discussing your reasons for your visit/body part(s) that you'll like to the improve, it's like he's already visualizing the work that needs to be done, the procedure, as well as the ..."
- Y. /
RealSelf /
Dec 26, 2018
"Was a patient twice of Dr. Jabaley, and will gladly see him again should the need arise. He is dedicated to his profession AND patients; very thorough in explaining exactly what to expect, and what is/will be involved with the procedure and follow up care. I honestly could not have asked for a better surgeon to work with as a patient."
- K.L. /
Healthgrades /
Dec 23, 2018
Previous
Next
A BOTOX treatment is usually performed on the same day as your consultation in about 15 – 30 minutes as an outpatient procedure. The plastic surgeon will clean the treatment sites before BOTOX is injected into the facial muscles with a thin needle. Most patients feel mild to no discomfort during the procedure, but local anesthesia or numbing cream can be used if preferred. You will be able to leave immediately after your BOTOX treatment, but you should avoid lying down, touching the injection sites, and exercise for at least 24 hours. There may be temporary bruising, swelling, or redness in the first 1 – 2 days.
While some results will be seen immediately after the treatment, you will see the full results of BOTOX in 3 – 4 days as the dynamic wrinkles begin to soften and smooth. BOTOX treatments usually last 3 – 6 months, so you are encouraged to schedule your next appointment after the treatment to prevent the results from fading. Your plastic surgeon may also suggest a follow-up appointment several weeks after the initial treatment to check your progress and add more BOTOX if needed.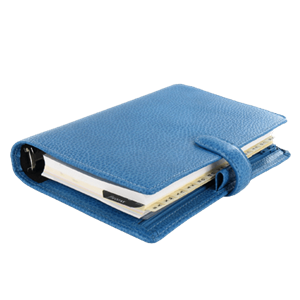 Make all the facial expressions you want without worrying about creating wrinkles that make you look older and tired by scheduling BOTOX sessions. Injectable wrinkle relaxer treatments with BOTOX Cosmetic will leave you refreshed and rejuvenated.
Related Procedures