Dynamic wrinkles, fine lines, and creases from years of facial expressions can age you greatly, making you look much older than you feel. Our team of plastic surgeons is proud to offer Dysport to our patients at The Face & Body Center, which is an injectable wrinkle relaxer similar to BOTOX®. Dysport is composed of botulinum toxin type A, a natural substance taken from the body that causes the muscles to temporarily stop contracting. Once the muscles are relaxed, the skin on top and around the area also smooth out, even if you make facial expressions. This treatment can give you smooth skin for months without worry or fear of developing more wrinkles. Call our Flowood, MS practice today to learn more about our injections that we offer.
Reviews
"Awesome Experince - After visiting just about every Surgeon in MS and LA, I saw Dr. Davidson, I knew right then he was my pick. In October 2016 I went in to the office and he drained my 450 each breast saline implants. No pain so simple, sent me home and said come back in 6 weeks. Mind you I still had the bags in. Thought this would be hard really never knew they were there. I had some pre-cancerous spots..."
- A. /
RealSelf /
Jun 06, 2018
"?? My consultation went very well ,thank you Dr. Smith for taking the time to explain to me and my husband with details about the procedure of having the removal of the Ganglion Cyst on my wrist will consist of and the down time to recover will be. And also super excited to be able to combine my other surgery at the same time. The consultation price was very affordable and no pressure to schedule was what I loved most. I'm very pleased to soon be Dr. Smith's patient. Feeling comfortable and having my husbands approval we know I will be in good hands."
- N.M. /
Google /
Nov 09, 2018
"Breast lift w/implants - 50 yr old, mom of 4, weight los of 40 lbs, deflated and elongated breasts. Meeting Dr Brantley confirmed our decision to proceed. His staff answered all of my questions pre-op promptly and on the day of surgery made me feel safe and at ease. I am so thankful I have a husband and bff's that understood my insecurities and support my decision. Although these first 3 wks post-op have been trying I..."
- 8. /
RealSelf /
Nov 09, 2018
"Excellent Experience - He is a top notch provider and his results are impeccable. Can't say enough good things about him. I went to him for Blepharoplasty surgery and although it's only been a week, I am very happy with the results so far."
- S. /
RealSelf /
Nov 06, 2018
"I very pleased! Just have warmer hands next time. Everyone was really nice and polite."
- A.M. /
Google /
Nov 06, 2018
Previous
Next
Dysport is a great wrinkle treatment for patients who have:
Wrinkles around the corners of the eyes (Crow's feet)
Frown lines
Smile lines
Other dynamic wrinkles
Your procedure will take place in about 30 minutes, beginning with the injection sites being cleaned and marked. You can also request a numbing agent if you are concerned about any discomfort that may arise, though it is usually very minimal. You may experience some swelling or redness in the treated areas.
Your results may be seen right away, though it usually takes a few days to see the final outcome. You can enjoy smoother, more youthful skin with fewer wrinkles for up to 4 – 6 months. After that, we recommend follow-up treatments to maintain your look.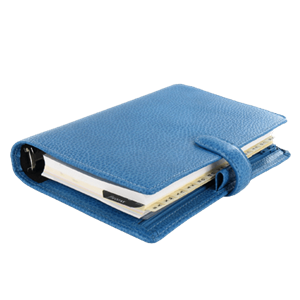 Wrinkles can be a thing of the past with an FDA-approved injectable like Dysport. Dysport is a great, safe alternative to having surgical procedures like a facelift, and it can offer youthfulness without worry of recreating lines and wrinkles for months to come. Call our office today to learn more.
Related Procedures