More than 50 million men and women collectively in the U.S. suffer from hair loss, with a large percentage of men showing signs of balding at the age of 35. Our Flowood, MS plastic surgeons recognize the pervasiveness of this issue and are proud to offer a long-term, minimally invasive hair restoration solution at The Face & Body Center. NeoGraft uses a follicular unit extraction (FUE) procedure to precisely remove hair follicles from healthy areas of the head to cover balds spots in a natural-looking way. This procedure can transform your appearance and revolutionize your hair loss struggle through a simple extraction that requires little downtime. If you would like to learn more about this innovative procedure, contact our office today for more information on NeoGraft.
During the initial consultation, your scalp will be assessed to make sure you are a candidate for NeoGraft. Candidates for the NeoGraft hair restoration surgery are those with hair loss but have sufficient donor hair on the back of the scalp to transplant into the frontal balding areas. The best candidates are men and women with only frontal or partial hair loss and with adequate donor hair.
Reviews
"amazing experience - Great. Him and his staff are friendly and make you feel so comfortable. i was very nervous at first but after the consult he made me feel so comfortable. I am very satisfied with my end result. i would do it all over again."
- L. /
RealSelf /
May 29, 2018
"I was behind inpmpressed with my care from both Dr. Brantley and the staff! I had a substantial amount of work done and have been pleased with everything thus far. I'm 1 week post op right now and can't wait to see what the future holds."
- 4. /
Healthgrades /
May 27, 2018
"Transformative journey with Dr. Brantley and his staff - After years of neglecting myself and having children, I finally reached a tipping point. I wanted to be healthier and regain my confidence. Many of my insecurities revolved around the fact that I wasn't happy with my body. I committed to regular exercise and changed my diet. I soon came to the realization that diet and exercise were not going to give me the body I wanted. No amount of weight l..."
- P. /
RealSelf /
May 22, 2018
"You will not regret this consultation and surgery experience! - My experience with Dr. Brantley was beyond exceptional. Doc and his staff are amazing!! My consultation was very informative. I actually consulted with a few other local surgeons before coming to see Dr. Brantley. Wow, if I had known! I learned more about breast surgery and implants from Dr. Brantley's assistance in less than 5 minutes than I did the whole consultation process at the o..."
- B. /
RealSelf /
Apr 24, 2018
"Great Experience - Dr. Brantley has a great bedside manner he walks in and greet you with a hug. The entire staff amazing Susan and Devin explains everything in detail very friendly. Great experience I am happy that I made this decision to get a tummy tuck and liposuction. I will be honored to refer my family and friends to Dr. Brantley and his staff."
- K. /
RealSelf /
Apr 16, 2018
Previous
Next
During your procedure, hair follicles will be extracted from the back of the head using the NeoGraft system. This is done using a grafting device controlled by pneumatic pressure to help the follicles slide into the graft more easily and safely as opposed to older methods. Once extracted, they will then be implanted back into the head via small punctures in the scalp in the areas suffering from hair loss. Our surgeons can arrange the hair in a very precise, detailed way that will make the follicles look natural and fit with the rest of your original hairline and growth pattern. A session can take up to three hours depending on how much hair is being transplanted. You will need to follow your aftercare instructions carefully and can expect some pain and tenderness in the scalp.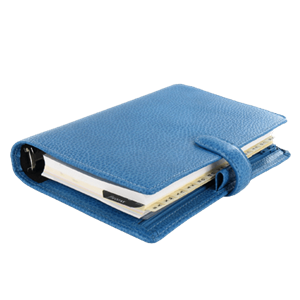 Plan Your Procedure
Procedure Recovery Location

Out-Patient
Contact Us
FUE transplant procedures are a process and will take some time for you to achieve your full results since it is dependent on the hair's growth cycle. Once the hair follicle has been implanted into the balding area, the grafted hair will stay in place for about 2 – 3 weeks before shedding. After shedding, the new growth will begin in 3 – 4 months. After that time period, the hair will continue to grow normally and the results will look healthy and natural. You can expect your hair transplant results to be long lasting.
With the advanced technology available today, NeoGraft is an innovative method that can produce life-changing, amazing results. If you're ready to regain your hair and your self-confidence, then contact our office today to learn how you can start your hair restoration journey.
Related Procedures