About Laser Vein Treatment
Spider and varicose veins can appear under the skin in places such as the legs, face, and hands. They can resemble red or purple-colored, webbed, branch-like lines that are caused by broken and blown out blood vessels. These veins can cause insecurity and self-consciousness when wearing certain clothing such as shorts and bathing suits. If you're suffering from this condition, then our team of plastic surgeons can help you restore your appearance through laser vein treatments. The laser can target and help reduce the visibility of the veins for improved self-esteem and overall appearance. If you'd like to learn more about starting your sessions, then call The Face & Body Center in Flowood, MS today.
Reviews
"amazing experience - Great. Him and his staff are friendly and make you feel so comfortable. i was very nervous at first but after the consult he made me feel so comfortable. I am very satisfied with my end result. i would do it all over again."
- L. /
RealSelf /
May 29, 2018
"I was behind inpmpressed with my care from both Dr. Brantley and the staff! I had a substantial amount of work done and have been pleased with everything thus far. I'm 1 week post op right now and can't wait to see what the future holds."
- 4. /
Healthgrades /
May 27, 2018
"Transformative journey with Dr. Brantley and his staff - After years of neglecting myself and having children, I finally reached a tipping point. I wanted to be healthier and regain my confidence. Many of my insecurities revolved around the fact that I wasn't happy with my body. I committed to regular exercise and changed my diet. I soon came to the realization that diet and exercise were not going to give me the body I wanted. No amount of weight l..."
- P. /
RealSelf /
May 22, 2018
"You will not regret this consultation and surgery experience! - My experience with Dr. Brantley was beyond exceptional. Doc and his staff are amazing!! My consultation was very informative. I actually consulted with a few other local surgeons before coming to see Dr. Brantley. Wow, if I had known! I learned more about breast surgery and implants from Dr. Brantley's assistance in less than 5 minutes than I did the whole consultation process at the o..."
- B. /
RealSelf /
Apr 24, 2018
"Great Experience - Dr. Brantley has a great bedside manner he walks in and greet you with a hug. The entire staff amazing Susan and Devin explains everything in detail very friendly. Great experience I am happy that I made this decision to get a tummy tuck and liposuction. I will be honored to refer my family and friends to Dr. Brantley and his staff."
- K. /
RealSelf /
Apr 16, 2018
Previous
Next
You will be a good candidate for laser vein removal if:
You have varicose and spider veins in areas such as your legs and face
You have tried topical solutions and have had little success
You are searching for a long-term solution
You are in overall good health with a strong immune system
Your laser treatment will be a short outpatient procedure that should produce minimal discomfort. The heat from the GentleYAG laser system will target the veins, eventually causing them to collapse and reduce in size and appearance. You will most likely require multiple sessions to get the desired results. This procedure does not require downtime afterward, though some swelling is normal.
After a number of sessions, you should begin to see your veins diminish and become gradually less visible. It will usually take 2 – 3 weeks after your session to notice the full results. You should experience long-lasting vein removal when you are done with your treatment.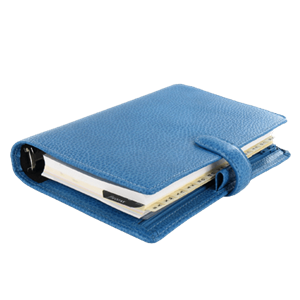 If you're embarrassed to show certain parts of your body due to your unattractive varicose or spider veins, then consider undergoing a minimally invasive procedure to address these concerns. To eliminate unwanted veins on the face and body, schedule a consultation to learn more about our laser vein treatments. Our team of surgeons and medical professionals can help restore your appearance in a few short sessions.
Related Services