About Laser Vein Treatment
Spider and varicose veins can appear under the skin in places such as the legs, face, and hands. They can resemble red or purple-colored, webbed, branch-like lines that are caused by broken and blown out blood vessels. These veins can cause insecurity and self-consciousness when wearing certain clothing such as shorts and bathing suits. If you're suffering from this condition, then our team of plastic surgeons can help you restore your appearance through laser vein treatments. The laser can target and help reduce the visibility of the veins for improved self-esteem and overall appearance. If you'd like to learn more about starting your sessions, then call The Face & Body Center in Flowood, MS today.
Reviews
"Awesome Experince - After visiting just about every Surgeon in MS and LA, I saw Dr. Davidson, I knew right then he was my pick. In October 2016 I went in to the office and he drained my 450 each breast saline implants. No pain so simple, sent me home and said come back in 6 weeks. Mind you I still had the bags in. Thought this would be hard really never knew they were there. I had some pre-cancerous spots..."
- A. /
RealSelf /
Jun 06, 2018
"Amazing Results - Not only was Dr. Kanosky very nice, but my results are amazing. I not only feel better, but I look better too. I am so thankful he was my surgeon. If you are needing a breast reduction, Dr. K is definitely the man to see."
- E. /
RealSelf /
Jul 18, 2018
"astonishing - I absolutely adore Dr. Brantley and his staff. They're such honest, kind hearted, down to earth, compassionate people. I had lost 90 pounds, and had 0 self confidence due to losing most of my weight in my breast. Dr. Brantley and his staff made me feel so welcomed and they were genuinely concerned about what was the "best fit for me". You definitely realize you're their top priority. They wa..."
- L. /
RealSelf /
Jul 17, 2018
"amazing experience - Great. Him and his staff are friendly and make you feel so comfortable. i was very nervous at first but after the consult he made me feel so comfortable. I am very satisfied with my end result. i would do it all over again."
- L. /
RealSelf /
May 29, 2018
"I was behind inpmpressed with my care from both Dr. Brantley and the staff! I had a substantial amount of work done and have been pleased with everything thus far. I'm 1 week post op right now and can't wait to see what the future holds."
- 4. /
Healthgrades /
May 27, 2018
Previous
Next
You will be a good candidate for laser vein removal if:
You have varicose and spider veins in areas such as your legs and face
You have tried topical solutions and have had little success
You are searching for a long-term solution
You are in overall good health with a strong immune system
Your laser treatment will be a short outpatient procedure that should produce minimal discomfort. The heat from the GentleYAG laser system will target the veins, eventually causing them to collapse and reduce in size and appearance. You will most likely require multiple sessions to get the desired results. This procedure does not require downtime afterward, though some swelling is normal.
After a number of sessions, you should begin to see your veins diminish and become gradually less visible. It will usually take 2 – 3 weeks after your session to notice the full results. You should experience long-lasting vein removal when you are done with your treatment.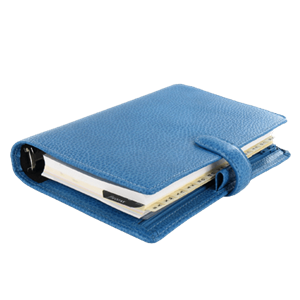 If you're embarrassed to show certain parts of your body due to your unattractive varicose or spider veins, then consider undergoing a minimally invasive procedure to address these concerns. To eliminate unwanted veins on the face and body, schedule a consultation to learn more about our laser vein treatments. Our team of surgeons and medical professionals can help restore your appearance in a few short sessions.
Related Services