About Vaginal Rejuvenation
With age can come symptoms that affect your vaginal health, appearance, and overall quality of life. Vaginal laxity and dryness can commonly develop after childbirth or over time, as well as discoloration of the skin, cosmetic flaws, and loss of sexual sensation. The Face & Body Center in Flowood, MS offers a way to nonsurgically rejuvenate the vaginal skin by way of V-Revive, a treatment that is customized based on your individual needs. Our board-certified plastic surgeons can use laser or ultrasound technology to tighten and refresh the skin, as well as PRP therapy to enhance its appearance and increase sensitivity. V-Revive includes the following treatments:
V-Renew: Treats vaginal dryness, urinary incontinence, and pain during intercourse via ultrasound energy
V-Tight: Strengthens and tightens the muscles and skin for improved laxity and sensation via an internal laser treatment
V-Enhance: Increases sexual sensation, sensitivity, and chance of orgasm via an O-shot of PRP
V-Shape: Firms and tightens sagging skin for improved appearance as well as sensitivity
The best candidates for V-Revive treatments are those who are experiencing:
Vaginal dryness and pain during intercourse
Loss of skin elasticity and firmness
Trouble reaching orgasm/loss of sexual sensation
Sagging skin and overall aged appearance
You will also be an ideal candidate if you do not plan on having children after treatment, as this will alter your results.
Reviews
"Awesome Experince - After visiting just about every Surgeon in MS and LA, I saw Dr. Davidson, I knew right then he was my pick. In October 2016 I went in to the office and he drained my 450 each breast saline implants. No pain so simple, sent me home and said come back in 6 weeks. Mind you I still had the bags in. Thought this would be hard really never knew they were there. I had some pre-cancerous spots..."
- A. /
RealSelf /
Jun 06, 2018
"amazing experience - Great. Him and his staff are friendly and make you feel so comfortable. i was very nervous at first but after the consult he made me feel so comfortable. I am very satisfied with my end result. i would do it all over again."
- L. /
RealSelf /
May 29, 2018
"I was behind inpmpressed with my care from both Dr. Brantley and the staff! I had a substantial amount of work done and have been pleased with everything thus far. I'm 1 week post op right now and can't wait to see what the future holds."
- 4. /
Healthgrades /
May 27, 2018
"Transformative journey with Dr. Brantley and his staff - After years of neglecting myself and having children, I finally reached a tipping point. I wanted to be healthier and regain my confidence. Many of my insecurities revolved around the fact that I wasn't happy with my body. I committed to regular exercise and changed my diet. I soon came to the realization that diet and exercise were not going to give me the body I wanted. No amount of weight l..."
- P. /
RealSelf /
May 22, 2018
"You will not regret this consultation and surgery experience! - My experience with Dr. Brantley was beyond exceptional. Doc and his staff are amazing!! My consultation was very informative. I actually consulted with a few other local surgeons before coming to see Dr. Brantley. Wow, if I had known! I learned more about breast surgery and implants from Dr. Brantley's assistance in less than 5 minutes than I did the whole consultation process at the o..."
- B. /
RealSelf /
Apr 24, 2018
Previous
Next
You procedure will vary based on which treatment option you choose. Every option will be nonsurgical and should be comfortable. For the laser and ultrasound energy procedures, a wand will be inserted inside the vagina to heat up the skin and allow the healing process to ensue, which improves collagen production and elasticity. This can last for around 30 minutes.
For an O-shot, a PRP-filled injection will be inserted into the clitoral area after it has been numbed. The PRP helps increase the sexual function and sensitivity of the area.
There is no downtime associated with any of these treatments.
It will typically take multiple sessions for the skin to become tightened and rejuvenated over time. However, it is possible to see results after just one treatment, depending on your case. It may take a few weeks for your final results to appear as the skin rebuilds itself. Results should be long lasting, with the occasional need for follow-up appointments.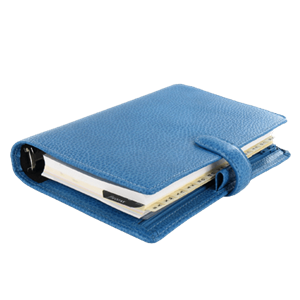 You don't have to suffer from sagging, dry, and aged-looking skin in your vaginal area anymore. With our customized V-Revive treatments, we can offer renewed and rejuvenated skin as well as increased sexual pleasure. Call our office today to find out which treatment is right for you.
Related Procedures