If you're suffering from consistent, excessive sweating in the underarms that causes embarrassment, stains on your clothes, and a strong odor that is resistant to antiperspirant, then our team of board-certified surgeons strongly encourages you to learn more about miraDry. The body contains millions of sweat glands, with the underarms only making up 2% of these glands. Therefore, it is not medically necessary for these sweat glands to be present. The treatment works by targeting these glands and reducing their function so the sweating can cease. If you're in the Flowood and Jackson, MS area, then we invite you to schedule a consultation with us at The Face & Body Center so you can find out more about this FDA-approved, noninvasive treatment.
miraDry can help anyone who wants to control the sweat and odor from their underarms. It's a great solution if you:
Have consistent problems with excessive underarm sweat
Get frequent stains in the underarm area of your shirts
Want to avoid the harsh chemicals and toxins in deodorant
Are embarrassed by the odor caused by your armpits
Want to feel cleaner and fresher
Desire a long-term solution
Reviews
"Breast Reduction from N to C - A+ Rating - Extremely professional, transparent and kind staff and doctor. Enjoyable experience from beginning to end of procedure. I went from and N to a C. Highly recommend due to amazing skills and personality."
- T. /
RealSelf /
Mar 15, 2018
"Five Stars - Excellent! Nurses are amazing! I'm so thankful I went to him."
- Anonymous /
Vitals /
Mar 10, 2018
"Extended Mini TT, Lipo, Breast Lift with Implant Exchange - I had a tummy tuck in August 2016 and in January 2018 I had a breast reduction/lift with implant exchange and liposuction of the inner/outer thighs, flanks, and abdomen. From the day of the consultation, the day of the surgery, and all of my follow-ups, he and his staff have made certain that I feel genuinely cared for and safe. Dr. Brantley has a wonderful bedside manner and makes every..."
- H. /
RealSelf /
Feb 27, 2018
"Lower Body Lift and breast lift with implants after WLS in Jackson, MS - As a WLS patient, I'm so thankful I chose Dr Mani for my lower body lift and mastopexy! From my first consultation until 5 days after my surgery, he has checked in and made sure all is well."
- M. /
RealSelf /
Feb 27, 2018
"Excellent care,very professional,efficent and cares about you!!"
- Anonymous /
UCompareHealthcare /
Feb 18, 2018
Previous
Next
miraDry is an outpatient procedure. One of our team members will first clean the areas being treated and offer you a topical anesthetic for more comfort during the treatment. The miraDry device will be passed over the underarms, where the suction in the handpiece will draw out the sweat and odor glands. The miraWave™ technology will heat up and reduce the function of the sweat glands while the surface of your skin should remain cool. Overall, this should be a comfortable procedure that typically lasts about one hour. You may experience some temporary swelling, redness, or discomfort in the underarms after your session.
You should have a reduction in underarm sweat right after the treatment. Once the sweat glands are destroyed, they are unable to come back, so your results should be long lasting. For best results, it is usually recommended that you receive two treatments spaced out over a period of a few weeks.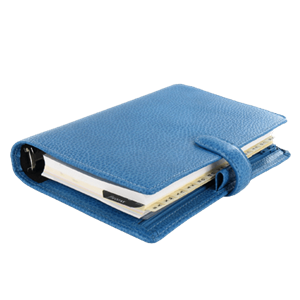 Constant underarm sweat and the stress of feeling unclean and odorous doesn't have to be a part of your life anymore. miraDry offers a safe, effective, and noninvasive way for you to eliminate sweat for good. A couple of short procedures could be the answer for you. Call our office today to learn more.
Related Procedures