Five Amazing Uses for Botox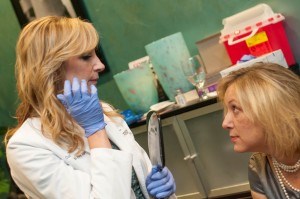 If you have noticed wrinkles slowly appearing on your face, you may have considered Botox, which is the number one cosmetic procedure in the United States today. Botox is great for making you look younger, but there are also other great uses (even medical) for it you may not be aware of. When considering Botox, it's important to keep in mind that you will need to continue injections every three to six months, depending on the treated area. 
Keep Crow's Feet at Bay – Botox relaxes the muscles that causes 'smile lines' to form. Over the years, our eyes may become more 'hooded,' making us look tired. Getting Botox above your eyebrows will work to lift that eyebrow area, including eyelids.
Prevent Deep Frown Lines – Botox works well to stop frown lines from becoming a permanent mark on your forehead. It also works to prevent horizontal lines on your forehead. It's important to select a quality doctor, otherwise too much Botox can create a mask-like effect that looks unnatural.
Stop Excessive Underarm Sweat – Botox works to block the release of acetylcholine, which is the chemical responsible for stimulating the sweat glands. By injecting it in your under arm area, you will sweat significantly less.
Treat Migraines – Botox works to reduce muscle tension and strain on the nervous system. Doctors also believe it blocks the pain receptors in the nerve cells. Botox is injected in tension areas, which is typically the temples, forehead, neck, and shoulders. Reduce the Deep Bands on the Neck – Injections of Botox can be made along the neck bands, paralyzing the muscles. This can be a good alternative to surgery.