Revisional Breast Surgery - Shelby K. Brantley, Jr. MD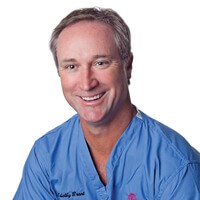 Many women look daily in the mirror and question if their result from breast surgery, whether a byproduct of a cosmetic or reconstructive procedure, represents "the best it can be". Often, the answer is no, although their surgeon may indicate it is "as good as it gets". Recent improvements in breast surgery continue to elevate the benchmark in achievable results. One would be well served to consider these new tools in an expert breast surgeon's arsenal. Implant options have radically changed. Most manufacturers offer a variety of styles of implants where the projection versus width options have a better diversity. These allow surgeons to better match a patient's breast width to their implant. Imagine narrow, more projecting implants on a petite woman that allows a volume increase without being too wide on her narrow frame. Texturing has regained popularity and purports to decrease the incidence of capsular contracture. Shaped (gummy bear) implants are now available which have less upper pole fullness and result in a more "natural" or unaugmentated appearance.

Fat grafting was at one point avoided in breast surgery but is now mainstream. This allows site-specific additions to the breast and can help camouflage contour irregularities, hide folds and rippling, and in some cases is being used to build a breast mound. Fat grafts may contain stem cells and thus help improve changes from radiation and or scarring.
Oversized implants and changes associated with events such as pregnancies often denigrate what was previously a nice result. Over time, implants may migrate too far to the outside or too low. Repositioning of the implants with sutures inside the breast implant space can correct these problems, often without additional incisional scars on the breast itself. We now have materials that help support repositioned implants in patients with poor quality tissues. Dermal matrices are "patches" that are used internally to help support repositioned implants and provide better soft tissue covering of the implants.
To explore an improvement in breast aesthetics, one should consider consulting with a Board Certified Plastic Surgeon who routinely does this type of procedure as the cases are often challenging.