Surprising Uses of Botox Injections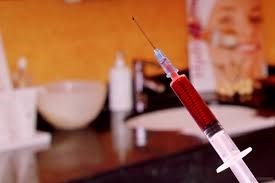 Whether you're in the market to smooth out skin wrinkles or subside your body's excessive sweating, Botox injections can provide you an assortment of benefits which may come as a surprise. Below we'll discuss some of these benefits Botox injections offers; let's begin. Botox renders its chemical makeup from a substance known as Clostridium Botulinum, an extremely dangerous bacterium if ingested. The cosmetic benefits of this laboratory created substance has proven to be safe and reliable when used by trained professionals. The chemical properties of Botox essentially freeze the targeted muscles to a certain degree. For this reason, Botox was originally developed to address muscle spasms, specifically overactive eye spasms. As the Botox technology has advanced in use, recipients began experiencing other procedure benefits such as relief from crow's feet, superficial wrinkles and migraines.
Alleviate Migraines
A surprising benefit of Botox injections has been the positive effect the procedure has had on migraines. The scientific explanation for this effect is still under study, yet medical experts believe the drug blocks the sensory nerves which message the pain center of the brain. Botox also relaxes the muscles making them less susceptible to constant bewildering pain and stress. Botox injection recipients for migraines have been studied and the report is promising: the number of headaches drop by at least half and the headaches that do manage to creep up are less severe than before the Botox procedure. Additional bodily benefits from Botox include arthritis pain relief. Initial studies are showing a decrease in pain and an improvement in joint functionality for the people inflicted with arthritis. The effects of the procedure last anywhere from three to twelve months. If you are interested in learning more about The Face and Body Center's Botox procedures, or any other professional services aimed to help improve your life, please contact us today for more information!