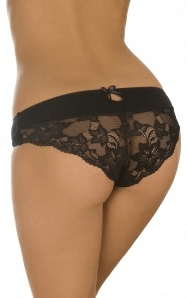 If you are seeking to lift, shape, and achieve a more sensual body figure, then a Brazilian butt lift procedure may be the perfect solution. An experienced surgeon will create long-lasting results for their clients however individual techniques can vary among cosmetic professionals. Candidates considering this procedure include both men and women and encompass these symptoms:
Flat buttocks
Sagging buttocks
Massive weight loss to change the buttocks shape
The Procedure
The first step a surgeon takes involves performing liposuction to the areas surrounding the buttocks creating a more contoured and refined butt. The most common areas patients receive liposuction include the lower back, stomach and thighs. Next, the surgeon will take the extracted fat and carefully process and purify the matter by decanting and centrifugation. Approximately 25% of this purified fat will be re-injected back into the buttocks. Only the highest quality fat is applicable for re-injection, therefore, surgeons commonly perform liposuction on at least two areas of your body, preferably three. The procedure is completed by injecting the purified fat into each buttocks; on average 580cc each. If you are naturally very thin and do not possess adequate levels of fat to harvest in liposuction, then a solid or cohesive silicone gel can be used as a substitute. You can begin resuming normal daily activities two weeks after your surgery. Many patients experience immediate improvements in self-esteem after surgery and begin adopting healthy lifestyle choices to help maintain their results. If you think it's time get that youthful, prominent perky buttocks you've always wanted, then look no further than the experienced surgeons at The Face & Body Center.