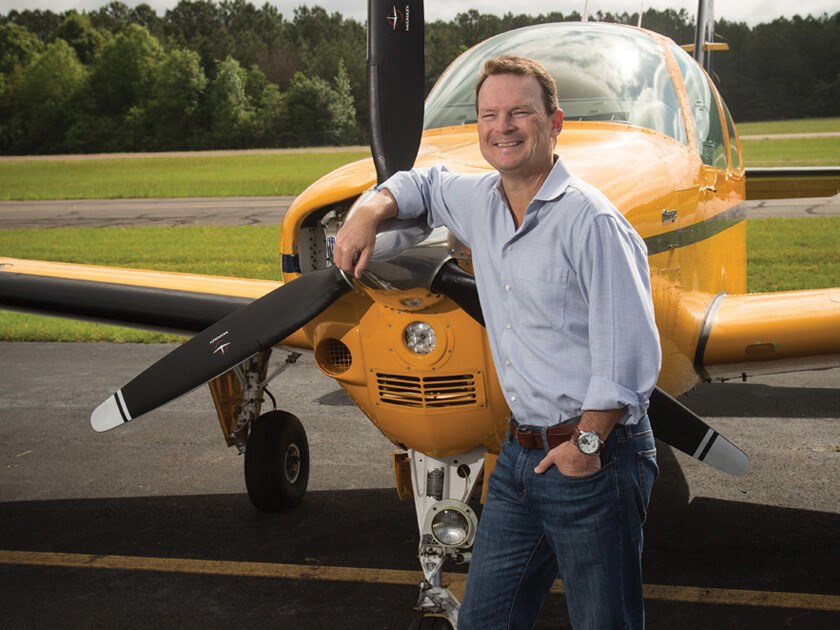 Serving as a plastic and reconstructive surgeon in Flowood, MS, Dr. Eric E. Wegener is highly experienced and board certified with a Certificate of Added Qualifications for Hand Surgery. Dr. Wegener performs a wide array of surgical and nonsurgical cosmetic treatments, but has become the referral of choice for acute and chronic conditions of the hand and wrist. He helps patients in Flowood and the Jackson, MS area with multiple hand and wrist issues like carpal tunnel syndrome, arthritis, nerve damage, and injuries. Dr. Wegener shares his expertise and surgical knowledge with others in the plastic and hand surgery fields by authoring book chapters and medical journal articles, as well as speaking at local, regional, and national events.
Dr. Wegener is experienced in the full gamut of plastic surgery, including cosmetic, reconstructive, and hand and upper extremity surgery. He performs facial cosmetic surgeries like the forehead lift, eye lift, facelift, neck lift, rhinoplasty, and more for appearance and improved function. Dr. Wegener also performs breast augmentation, breast reduction, and post-mastectomy breast reconstruction, in addition to lower body surgeries like tummy tucks, liposuction, labiaplasty, and more.

In the field of hand surgery, Dr. Wegener specializes in procedures for countless issues to reduce pain, improve function, and enhance appearance. This includes carpal tunnel syndrome, trigger finger, fractures, changes due to rheumatoid arthritis, tendonitis, tendon and nerve injuries, Dupuytren's contracture, and a myriad of wrist conditions. If you're in Flowood, MS or the Jackson, MS area and have pain or difficulties with your wrist and hand, Dr. Wegener can accurately diagnose your condition and provide the proper procedure to help improve your quality of life.
Born and raised in Clarksdale, MS, Dr. Wegener is one of six children, two of which are physicians. His father was a gynecologist and obstetrician who tremendously influenced Dr. Wegener's interest in medicine. After graduating from Lee Academy, Dr. Wegener obtained a Bachelor of Science from Mississippi State University in Biomedical Engineering. He then attended the University of Mississippi Medical Center in Jackson, MS. His plastic surgery rotations solidified his love for the industry and he became fascinated with hand and wrist surgery. He received his plastic surgery training in Akron, OH, and extended his training an additional year to receive a fellowship in hand and upper extremity surgery at the University of Mississippi Medical Center.
Dr. Wegener is married to his wife, Connie, and they have three children, Katie, Eric Jr., and Cecil. They are members of Christ United Methodist Church and enjoy hunting and playing sports together. Dr. Wegener is an avid golfer and spends time on the course with his friends and his two sons. He also inherited his father's love for flying and earned his pilot certificate while in college. To this day, he continues to fly friends, family, and anyone in need whenever possible. Additionally, he is an aviation medical examiner for the Federal Aviation Administration and performs flight physicals for pilots. Faith, family, and friends are Dr. Wegener's primary focus, and he feels truly blessed to use his God-given talents in a career that he loves. If you're in the Jackson, MS area and want to learn more about Dr. Wegener and the services he provides, look through our website or call our Flowood, MS office today.
Privileges
Reviews
"Dr Wegener is a miracle worker! My arms and hands were a mess and he fixed them! Great staff. Can't say enough good things!"
P.T.
Google
"Dr Wegener is an outstanding surgeon. I needed carpal tunnel release surgery on both hands and he put me at ease by explaining the surgery in detail and and making sure all of my questions were answered. I made a full recovery and I know it was because of the great care Dr Wegener gave me. I would recommend him above anyone else!"
P.T.
Google
"Excellent surgeon! Worked a miracle on both of my hands"
P.
Healthgrades
"Just wanted to say Dr Wegener and his staff was terrific with my daughter today. They were above and beyond kind and we couldn't be more pleased with the results. Thank you so much .."
C.C.
Office Visit
"Mastopexy with Augmentation and Abdominal Liposuction with Fat Transfer. - I initially went to see Dr. Wegener because my right breast saline implant placed in1997 had leaked. At the consultation, we decided on a lift and new saline implants under the pectoral muscle. (My original implants were on top of pecs.) Surgery went perfectly and I am well pleased with my results. Six months later, I had abdominal liposuction with fat transfer to my butt. Again - couldn't be happier with the results, especially at my advanced age of 57! But let me tell ya something people, abdominal liposuction is an EXTREMELY PAINFUL procedure in recovery. This would be my only complaint with Dr. Wegener: not enough information was provided about the pain during recovery. I still would have gone through with the procedure but I would have been better prepared at home."
V.
RealSelf
Related Posts