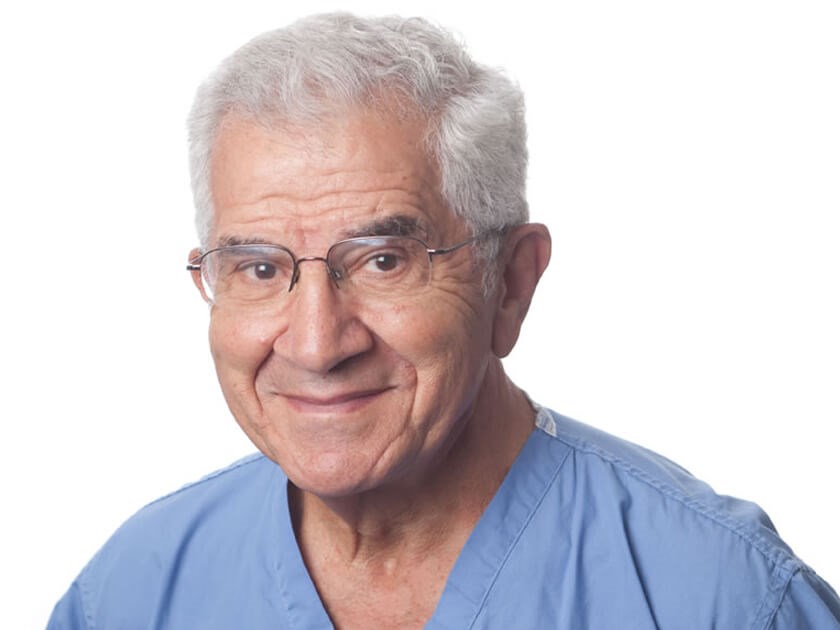 Currently practicing in Flowood, MS, Dr. Michael E. Jabaley is an highly experienced plastic surgeon. He is certified by both the American Board of Surgery and the American Board of Plastic Surgery. A decorated veteran of the Vietnam War and a former officer in the United States Army Medical Corps, Dr. Jabaley is known as one of the nation's premier surgeons in the field of plastic and reconstructive surgery and in hand surgery. Throughout his lengthy and impressive career as a surgeon and professor, Dr. Jabaley has held plastic surgery professorships at some of the world's most prestigious medical institutions and hospitals. He has also served as Vice President of the American Board of Plastic Surgery and has been the recipient of numerous awards for his work in the cosmetic surgery industry.
As an expert in plastic surgery, Dr. Jabaley performs a wide variety of cosmetic procedures for the body and breast, including butt augmentations, breast augmentations, breast lifts, tummy tucks, and liposuction. For facial procedures, Dr. Jabaley has extensive experience in creating natural and aesthetically appealing results for cosmetic surgeries, including facelifts, eyelid surgeries, brow lifts, chin augmentations, and rhinoplasties (nose surgery). In addition, Dr. Jabaley is skilled in implementing hand surgeries for patients who have experienced trauma and/or injury to the extremity. He also diagnoses and treats diseases in the hand and wrist, and issues related to overuse and aging.
Dr. Jabaley is a Phi Beta Kappa graduate of Vanderbilt University and received his Doctorate of Medicine from Johns Hopkins School of Medicine in Baltimore, MD. His post-graduate training included an internship in surgery and a residency in plastic surgery at the Johns Hopkins Hospital. He also completed a residency in general surgery at The Massachusetts General Hospital.
In 1976, the American Society of Plastic and Reconstructive Surgeons awarded Dr. Jabaley with the Robert H. Ivy Society Award for the best scientific paper. Two years later, he was the recipient of the Emanuel Kaplan Award for the best scientific paper at the American Society for Surgery of the Hand. Additionally, as a scientist and academic, Dr. Jabaley has received grants and awards totaling more than $600,000 to perform medical studies and conduct industry-leading research. He was also on the committee responsible for creating the Certificate of Added Qualifications in Surgery of the Hand for the American Board of Plastic Surgery.
Dr. Jabaley has written more than 74 published medical articles and served on the editorial boards of nine surgical journals. As an instructor, Dr. Jabaley has served as a professor of both orthopedic and plastic surgery at Johns Hopkins Hospital and the University of Mississippi Medical Center. He has also served as a visiting professor at several distinguished medical schools and institutions, including:
Duke University

Vanderbilt University

Stanford University

Harvard University

Oschner Medical Center

Columbia University

George Washington University

The University of Alabama

The University of Kentucky

University hospitals in both Switzerland and South Africa
Mentorship and Leadership
Dr. Jabaley has been a member (and appointed the president) of several surgical organizations, such as:
The American Association of Plastic Surgeons

The American Society for Surgery of the Hand

The Sunderland Society

The Mississippi Chapter of the American College of Surgeons

The Jackson Surgical Society

The American Society of Plastic Surgeons

The Southeastern Society of Plastic and Reconstructive Surgeons

The Johns Hopkins Medical Society

The American Association of Hand Surgeons
Dr. Jabaley is proud to be affiliated with the following medical centers:
River Oaks Hospital

Woman's Hospital at River Oaks

Mississippi Baptist Medical Center

St. Dominic-Jackson Memorial Hospital

The University of Mississippi Medical Center

Veteran Administration Hospital

Mississippi Methodist Rehabilitation Center

HealthSouth Surgicare of Jackson
Dr. Jabaley and his wife, Mary, have five children, Mary Powel, Michael, Liza, John, and Kate. They are members of St. Richard's Catholic Church. If you have any inquiries about the services provided by Dr. Jabaley, browse our website or call our office to book a consultation.
Privileges
Reviews
"Was a patient twice of Dr. Jabaley, and will gladly see him again should the need arise. He is dedicated to his profession AND patients; very thorough in explaining exactly what to expect, and what is/will be involved with the procedure and follow up care. I honestly could not have asked for a better surgeon to work with as a patient."
K.L.
Healthgrades
"Dr. Michael Kanosky and his assistant Jill provided the highest level of care for my child. They are so positive and caring, making sure the patient's needs were met. I am extremely pleased with the entire experience from start to finish. All medical procedures and information were explained and all of our concerns were quickly addressed. I cannot measure the impact Dr. Kanosky's surgical expertise has had upon my child's quality of life and self esteem. The whole journey has been a blessing that has greatly improved the life of my child. Sincerely Thankful, MB"
M.B.
Office Visit
"I am so pleased to write this note concerning Dr. Michael G. Kanosky. He has done several procedures for me including hair transplanting and facial laser hair removal. Because of his work, I feel like a new person since my hair is much more even and I don't have bald spots like I once had. He is currently working on my facial hair removal and I am already pleased with the results. Dr. Kanosky also repaired my left thumb which had deteriorated due to arthritis and works perfectly well now. That was an amazing outcome for me. Also, he and his staff are a pleasure to work with, especially Jill and receptionist, Regina, and Conner. They treat me like family when I come in and I hope to continue seeing each of them as I complete my treatments."
J.C
Office Visit
"Everyone at the Face and Body Center is so nice. Dr. Michael G. Kanosky did an astounding job on my breast reduction. I would highly recommend him as a surgeon. His nurse Jill is so nice and helpful. They both addressed any concerns and questions I had before, during, and after my procedure. I have no more back, neck or shoulder pain. I am satisfied in knowing that I am the perfect picture of health."
E.B.
Healthgrades
"Doctor Michael G. Kanosky is Awesome!!!! - The office staff at the Face and Body Center are very nice and helpful. The wait was a little long but I understand if a Physician needs to take his/her time with his/her patients to make sure everybody's needs and concerns are met. Jill, his nurse, is very friendly and answers any and all questions you have. Dr. Kanosky and Jill made me feel comfortable every step of the way from the consultations to the surgery and the post - op appointment. At this point, I am loving my new boobs. The pain in my neck, shoulders and back have diminished. I am six days post - op and the experience so far has been lovely."
G.
RealSelf
Related Posts