A labiaplasty is a very common cosmetic procedure offered to millions of women throughout the country. This surgery can be a good option if you're seeking to reduce the size of your labia, rejuvenate its appearance after childbirth or from general aging, or fix genitalia that is disproportional and asymmetrical. If this has become a source of embarrassment or discomfort while performing certain activities and wearing certain clothes, then consider meeting with one of our board-certified surgeons at The Face & Body Center. At our office in Flowood, MS, we practice absolute discretion and offer completely private consultations in a zero-pressure and stress-free environment. Call us today to find out more.
Many women seek the advice and counsel of a trusted plastic surgeon about their enlarged, uneven, or disproportionate labia majora and minora. It's not always about looks, but the results can look truly amazing. For some women with enlarged vaginal folds, sexual intercourse and wearing clothing in this area can be uncomfortable. Labiaplasty can address all of these issues.
Reviews
"Awesome Experince - After visiting just about every Surgeon in MS and LA, I saw Dr. Davidson, I knew right then he was my pick. In October 2016 I went in to the office and he drained my 450 each breast saline implants. No pain so simple, sent me home and said come back in 6 weeks. Mind you I still had the bags in. Thought this would be hard really never knew they were there. I had some pre-cancerous spots..."
- A. /
RealSelf /
Jun 06, 2018
"The BESTEST EVER - I have had my breasts, botox and fillers done by him. He is an AMAZING Dr. His staff is the best EVER! I will not even consider someone else in the future. There are a few more pro endures I would like to have in the next couple of years... He is definitely worth every bit!!!!!!!!!"
- L. /
RealSelf /
Jan 02, 2020
"Absolutely Astonished - I went to Dr Brantley for my deviated septum and rhinoplasty. I did not know much at the time but after discussing everything on the consult i was confident i had made a good choice. I ended up getting a septic, rhino and chin implant. I was extremely nervous about the implant as i really did not know anyone who has had it done. A couple of weeks later the day of my surgery i was warmly welcomed at the surgery center. The pre-op staff was extremely friendly. I was treated with respect and i was extremely impressed but comforting staff. They did everything possible to make sure i was calm and comfortable. I do not remember much from the post-op staff but my family member said they was exceptional. I honestly and confidently say i have never experience a health care facility as welcoming and friendly as Dr Brantley staff. They worked with me on everything and answered any question I had. They quickly got my FMLA papers signed and sent back. After I got home and seen everything i was nervous about the results. If i did not tell you i had a chin implant done you would never know. The scar has healed great and i love the results and so glad I made the decision to get it. I am impressed with my rhino/septo. It is actually weird to be able to breath out of both side of my nose again and have a more symmetrical look. In the future were i need anything i will absolutely be going back. The staff made the experience a memorial one and they even called to check up on me a few days in the days after. Working in healthcare myself i can not speak more highly of this bunch!"
- F. /
RealSelf /
Dec 22, 2019
"Highly recommend Dr Lucas . Great carpal tunnel surgeon."
- D.B. /
Google /
Dec 14, 2019
"Highly recommend Dr Lucas🦋🦋. Great carpal tunnel surgeon."
- D.B. /
Google /
Dec 11, 2019
Previous
Next
A talented plastic surgeon with many years of experience will be able to offer the best results that patients will love with little to no scarring. During this procedure, your surgeon can trim away excess skin, tighten the vaginal area, and reshape the labia minor and majora to present the desired outcome that will be discussed prior to the operation. Each labiaplasty is unique and will be tailored to the individual's wishes.
After surgery, tight clothing should be avoided so that the area can appropriately recover. Scarring following labiaplasty is usually unnoticeable. Symptoms such as chronic irritations and sexual discomfort will be significantly reduced. After surgery, you should avoid sexual intercourse and strenuous activities, such as exercise, for about 4 – 6 weeks. This surgery allows the vaginal area to look and feel normal, giving women their self-confidence and health back.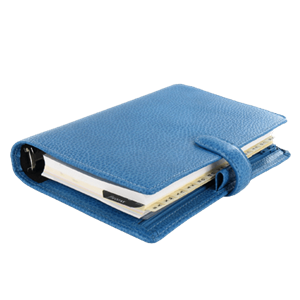 Stop living with the pain, discomfort, and embarrassment of an abnormal labia. This condition is more common than you think, and we will help guide you through the surgical process with compassion and discretion. We invite you to schedule a consultation at our office today and learn how a labiaplasty procedure can be the answer for you.
Related Procedures
Related Posts