A labiaplasty is a very common cosmetic procedure offered to millions of women throughout the country. This surgery can be a good option if you're seeking to reduce the size of your labia, rejuvenate its appearance after childbirth or from general aging, or fix genitalia that is disproportional and asymmetrical. If this has become a source of embarrassment or discomfort while performing certain activities and wearing certain clothes, then consider meeting with one of our board-certified surgeons at The Face & Body Center. At our office in Flowood, MS, we practice absolute discretion and offer completely private consultations in a zero-pressure and stress-free environment. Call us today to find out more.
Many women seek the advice and counsel of a trusted plastic surgeon about their enlarged, uneven, or disproportionate labia majora and minora. It's not always about looks, but the results can look truly amazing. For some women with enlarged vaginal folds, sexual intercourse and wearing clothing in this area can be uncomfortable. Labiaplasty can address all of these issues.
Reviews
"Awesome Experince - After visiting just about every Surgeon in MS and LA, I saw Dr. Davidson, I knew right then he was my pick. In October 2016 I went in to the office and he drained my 450 each breast saline implants. No pain so simple, sent me home and said come back in 6 weeks. Mind you I still had the bags in. Thought this would be hard really never knew they were there. I had some pre-cancerous spots..."
- A. /
RealSelf /
Jun 06, 2018
"Everyone at the Face and Body Center is so nice. Dr. Michael G. Kanosky did an astounding job on my breast reduction. I would highly recommend him as a surgeon. His nurse Jill is so nice and helpful. They both addressed any concerns and questions I had before, during, and after my procedure. I have no more back, neck or shoulder pain. I am satisfied in knowing that I am the perfect picture of health."
- E.B. /
Healthgrades /
Jul 31, 2019
"Dr Kanosky and Jill displayed compassionate professionalism. The healing process seemed quick and easy. I love my new look!!!!!!!!"
- L.W. /
Healthgrades /
Jul 31, 2019
"Dr.Barraza and staff were beyond amazing! From my first consultation to my final post op. They always seemed generally concerned for me and my well being throughout my entire surgical process. I waited years for a breast reduction and could have never imagined how great my results could be. These results have literally changed my life. I should have done it a long time. He has done the same procedure on myself, my mother and my sister. We will never use any other plastic surgeon. I recommend him to anyone and everyone. He and his staff are so caring and sweet and you can tell he takes pride in his work!"
- N.L. /
Google /
Jun 14, 2019
"Septoplasty/rhinoplasty: I'm 3 days post op and already very pleased with my results. - January 2019 I was in a pretty bad car accident. Airbags didn't deploy, so nose met steering wheel! I had two fractures in the nasal bone and my left side cartilage was pushed in, forming a "dent" on the outside of my nose. Fast forward a few months, I met with dr Adrian Smith to discuss putting my nose "back to normal". He addressed all of my concerns and his demeanor just put me at ease about the whole situation. I'm 3 days post op and already very pleased with my results."
- R. /
RealSelf /
May 03, 2019
Previous
Next
A talented plastic surgeon with many years of experience will be able to offer the best results that patients will love with little to no scarring. During this procedure, your surgeon can trim away excess skin, tighten the vaginal area, and reshape the labia minor and majora to present the desired outcome that will be discussed prior to the operation. Each labiaplasty is unique and will be tailored to the individual's wishes.
After surgery, tight clothing should be avoided so that the area can appropriately recover. Scarring following labiaplasty is usually unnoticeable. Symptoms such as chronic irritations and sexual discomfort will be significantly reduced. After surgery, you should avoid sexual intercourse and strenuous activities, such as exercise, for about 4 – 6 weeks. This surgery allows the vaginal area to look and feel normal, giving women their self-confidence and health back.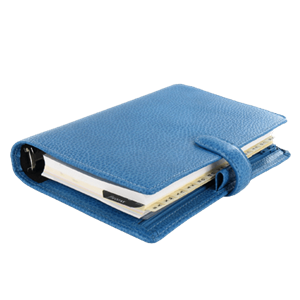 Stop living with the pain, discomfort, and embarrassment of an abnormal labia. This condition is more common than you think, and we will help guide you through the surgical process with compassion and discretion. We invite you to schedule a consultation at our office today and learn how a labiaplasty procedure can be the answer for you.
Related Procedures