Scars can occur from a variety of incidents such as trauma, surgery, injury, and other instances. They can also appear on the skin in different colors, shapes, and forms. Regardless of the look and cause of a scar, our board-certified Flowood, MS plastic surgeons can perform scar revision surgery to help reduce their appearance and restore the skin. Sometimes scars can also interrupt function of the nerves or even cause pain, which can also be addressed at The Face & Body Center during your procedure. Our goal with scar revision surgery is to restore your confidence and improve the overall cosmetic appearance of the area that has been affected. Contact our office today so we can help your skin look and feel better by creating a unique, custom treatment plan that addresses your needs.
The best candidates for scar revision surgery:
Have scars as a result of trauma, an accident, previous surgery, or cancer
Have a loss of function, such as nerve damage
Have extensive cosmetic issues due to the appearance of the scar
Desire a long-term solution
Desire a natural look
Scar Revision Reviews
"I Have Had Two Diff Procedures by Dr. Brantley. He's the BEST. - Dr. Brantley did my breast augmentation with a scar revision. I went back to him 6 months later to have Lipo done. He is the HEST & his staff is excellent. I would highly recommend Dr. Brantley for any plastic surgery."
- K. /
RealSelf /
Dec 13, 2018
Previous
Next
Your procedure will vary depending on the type of scar you have, its location, and size. For raised scars, called keloid scars, sometimes less invasive methods such as dermabrasion, chemical peels, or laser treatments may reduce the appearance and allow it to blend in more smoothly with your skin. In other cases, they can also be surgically moved by trimming away the skin or even moving the scar to a more discreet place. For other types of scars, such as scar tissue that results from previous surgeries, it may be possible to reopen this skin and remove some of the scar tissue. These procedures are generally performed on an outpatient basis under local or general anesthesia. Some pain, redness, or swelling in the operated area may occur, and you will most likely need to return to have your stitches removed a few days following the surgery.
Strenuous exercise and activities will need to be avoided for the first week or so. Your surgeon will schedule multiple follow-up appointments with you in order to track your healing progress and ensure that your skin looks healthy. The healing time will vary per case, but it can take up to a year for your skin to fully heal and for you to see your final results.
If you have unattractive scarring in noticeable areas or if your scars remind you of a traumatic incident, then our plastic surgeons can use their expertise to help reduce the appearance. Contact us today to find out more about the scar revision procedures we offer and which one would be best for you.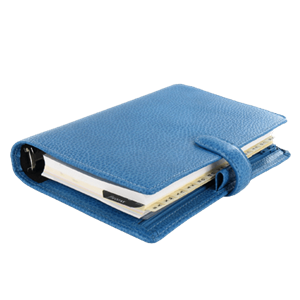 Related Procedures
Related Posts