About Augmentation Surgery
Breast augmentation surgery using customizable implants is one of the most popular and sought after cosmetic treatments on the market today. Our plastic surgeons have many years of experience performing breast augmentation for women in the Flowood and Jackson, MS area, offering implants that can enhance the size, shape, and overall appearance of the breasts. If this surgery is something that you are interested in pursuing, then we encourage you to call The Face & Body Center today to start your consultation. We can discuss your desired goals and help you choose the best implants that will achieve the right look. We provide complete privacy and discretion when meeting with you, and can help take your aesthetics to the next level.
Patients who want breast augmentation surgery may be ideal candidates if they meet some of the following criteria:
They are unhappy with the current size and shape of their breasts
They have lost the firmness of their breasts because of weight loss, pregnancy, or breastfeeding
One breast is larger than the other
The size of the breasts is not in proportion to the rest of the body
A need to restore the shape of the breasts after a mastectomy or lumpectomy
Breast Augmentation Reviews
"This beautiful facility has the friendliest medical staff. I was greeted by the professional receptionist ladies who were all smiling. Dr Stephen Davidson and his staff were very thorough answering questions regarding my breast augmentation and breast lift procedures. I am more than satisfied with my results and my scars healed beautifully. I will be using them in the future for a tummy tuck as well."
- H.D. /
Google /
Dec 11, 2016
"Dr Barraza performed breast augmentation on me in 2001 and I would highly recommend him to anyone"
- D.S. /
Healthgrades /
Oct 01, 2016
"Mentor 325cc & 350cc Smooth Round Moderate Plus Profile - I could not have chosen a better PS! From the very first time I walked in to The Face & Body Center and up to now, I have felt cared for, important and confident. The Center itself is beautiful and well maintained. Waiting area is comfortable, exam rooms are comfortable and staff is amazing. Rosemary is the BEST, very sweet and knowledgeable, always returned my calls promptly! I have never waited in the reception area or exam room for more than 5-10 minutes. This amazed me! Dr. Davidson has always been very nice, informative, attentive and available. He answered all of my questions, addressed all of my concerns and did not try to fill me full of information that I was not going to understand without a dictionary and personal interpreter. My post op checkups have been just as personalized as my first consultation and surgery were. So nice to find a PS who cares about the work he is doing. He did not talk to me in "cc's" or implant size. Instead, he talked to me about how I wanted to look and listened to my expectations. From there, he put together a plan for what would look the absolute best and I LOVE the results. I am extremely picky and I do not place faith in people much at all. I do my homework and research up to the 12th hour! I am blessed to have found Dr. Davidson. I couldn't be happier and I highly recommend him if you are considering a breast augmentation!"
- M. /
RealSelf /
Sep 04, 2013
"The best experience ever!! - Awesome experience!! Dr. Wegener did my breast augmentation and I can not be happier! He has the best attitude and made me feel very comfortable. He is definitely a 10 and his staff is amazing!! Going to see Dr. Wegener was definitely the best decision I have ever made!!"
- M. /
RealSelf /
Nov 30, 2016
"Breast Augmentation & Wrist Surgery - I could not have asked for a better surgeon than Dr Wegener. He really connected personally with me and was honest the whole time. I came to him for a breast augmentation. I'm around 113 lbs and have always had a slender body type, and always been SO flat chested. When I consulted with him, he asked me what I wanted. Not what he thought I needed... what I wanted. He gave me exactly that. I..."
- R. /
RealSelf /
Aug 28, 2017
Previous
Next
Before you have breast augmentation surgery, you will have a complete physical examination. Overall good health is necessary for a successful result. When deciding which type of implant to use, keep in mind that age can be a determining factor. One of the distinct differences between saline and silicone breast implants is the age restriction. Patients must be 18 years or older in order to receive saline implants, and at least 21 years old for silicone. Existing native breast tissue, breast shape, and skin elasticity are other factors to take into consideration. Measurements will be taken of the breasts, including the chest wall and base width, to help determine the best implant type. This evaluation will help your surgeon develop the best breast augmentation plan.
After surgery, you can expect to feel sore, so you will be given post-surgical care instructions and pain medication may be prescribed. Each augmentation patient will leave in a sports bra and clean surgical dressings. There will be some bruising and swelling for about 1 – 2 weeks. It is recommended for you to take it easy for those two weeks to heal and rebuild strength after surgery. Patients usually experience a full recovery between 6 – 8 weeks. Most women find that their breasts look and feel totally natural within just a few short months.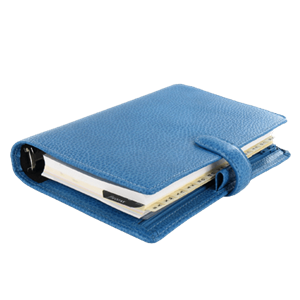 Attain Balance with Implants
Breast augmentation surgery is all about balance. As one of the most common cosmetic procedures performed among plastic surgeons, this surgery will make the breasts symmetrical and proportionate to your body shape. We can help produce stunning results for women who desire larger, shapelier breasts, and our patients are usually thrilled with their enhancement. Please call our plastic surgery office and schedule your consultation with our team today.
Related Procedures
Related Posts