About Breast Lift Surgery
If you're suffering from sagging breasts that have lost their perkiness due to weight loss, aging, or childbirth, then a breast lift procedure can help rejuvenate your figure and restore your bustline to a more supple position. Our board-certified Flowood and Jackson, MS plastic surgeons at The Face & Body Center can elevate the breast tissue to your desired placement and tighten the skin. This procedure is also very effective when paired with a breast augmentation or other enhancement surgeries to truly take your aesthetics to the next level. If you're ready to get your youthful breasts back, then schedule a consultation with one of our surgeons today. We can help you decide on the best procedures and treatment plan.
During the initial consultation and after a thorough exam, we will help determine if a breast lift is the right surgery for you. Ideal candidates for this operation are women who:
Have realistic ideas about what breast lift surgery can do
Have breasts that sag or need a better shape
Have breasts that hang, are stretched out, or are asymmetrical
Have nipples that point downward or rest underneath the breasts
Have lost skin elasticity with weight loss, pregnancy, or age
Breast Lift Reviews
"Breast Lift with Augmentation - I Am Well Pleased with the Results of my breast lift with augmentation Surgery on 10/8/2018I am two weeks post breast lift with augmentation surgery. I could not have asked for a better doctor/plastic surgeon.From the first time I met Dr. Brantley, he made me feel so comfortable talking with him .He explained everything fully, answering all my questions.I would highly recommend Dr...."
- T. /
RealSelf /
Oct 19, 2018
"Breast lift w/implants - 50 yr old, mom of 4, weight los of 40 lbs, deflated and elongated breasts. Meeting Dr Brantley confirmed our decision to proceed. His staff answered all of my questions pre-op promptly and on the day of surgery made me feel safe and at ease. I am so thankful I have a husband and bff's that understood my insecurities and support my decision. Although these first 3 wks post-op have been trying I..."
- 8. /
RealSelf /
Nov 09, 2018
"Love Dr. Barraza! He did a phenomenal job on my breast lift + tummy tuck. I had previously seen another physician in the area for a consult, but I felt more comfortable with Dr. B's experience and they even price matched the offer from the other doctor. Thank you so much, Dr. Barraza!!!"
- L.R. /
Google /
Jan 08, 2019
"Breast lift, implants, tummy tuck, and liposuction - After the birth of my second child, my body was all stretched out. Although I maintained my shape, for the most part, I lost my toned tight body to fluffiness and saggy skin. After dealing with it for a decade, I decided I don't want to enter "fabulous forties" like that. I paid $100 for a consultation and decided I definitely wanted to modify my midsection and breast, however I didn'..."
- M. /
RealSelf /
Jan 09, 2019
"Wonderful Surgeon - Breast Lift with Implants - Let me start by saying Dr. Barraza is a wonderful surgeon and I would recommend him a thousand times! He truly cares about your well being and putting your best interest first. I saw Dr. Barraza a few years ago for my first breast lift consult(I was 23) but never moved forward with the procedure. Two years later and still unhappy, I decided to go back and just had my surgery a little over a month ago. The procedure was 100% worth it!! Procedure- I will start by saying I am 25 yrs old and had a Breast lift with implants(325cc each side). I had an idea of what I wanted the end results to look like and informed my surgeon I did not care to be huge, however, left the implants size and overall look in his hands. Sizes and results can look different to everyone but I trusted Dr. Barraza to choose the right fit for me, and he did just that! ...Your surgeon is there for a reason! I recommend letting them use their skills to do what fits you best!Now let me be honest about recovery- in the beginning it was HARD and for 2-3 weeks I had feelings of regret, however, I am now 7 weeks post-op and could not be happier that I went through with the procedure and I am very pleased with my results. TRUST your surgeon and give yourself time to heal before having an opinion on what they look like. He or she should have the professional skills to do what is right for you and your body type. Let me also say that it is VERY true and the more you get up and move the easier recovery will be. I started walking around the house a few hours after surgery."
- E. /
RealSelf /
Aug 02, 2019
Previous
Next
Breast lift surgery is performed under general anesthesia and is considered an outpatient surgery. There will be many factors to discuss prior to the surgery, including where the incision will be placed. There are three commonly practiced incision points made in lift surgery:
Incision made along each areola
Incision made along each areola, plus a vertical incision down to the crease under the breasts
Incision made along each areola, plus a vertical incision down to the crease under the breast, and another horizontal line following the direction of the breast fold
The incision is usually chosen based on how invasive the lift needs to be. This procedure will produce scars; however, the plastic surgeon will do everything possible to make the scars less visible or easily concealed. We will also provide information on how to best care for your surgical wounds for more attractive results.
With breast lift surgery, the patient will see immediate results in the shape of the breasts, but the final result will be visible after the swelling from surgery subsides. The recovery will vary since many patients will have a breast lift in combination with another plastic surgery procedure, such as a breast augmentation, breast reduction, or tummy tuck. Patients will be urged to do light activities such as slowly moving around the room, or spending a few minutes standing within the first 48 hours to stimulate blood circulation. There should be no heavy lifting or strenuous activity involving the chest whatsoever. You can restart your normal activities within 2 – 3 weeks, but exercise should not be attempted for 6 – 8 weeks. There is a myth that women who have breast lift surgery never have to wear a bra again. This is not true as you will want to wear a bra to keep the breasts in the right position. The breast skin will continue to age regardless of this surgical intervention, but it should never be as severe as it was before breast lift surgery.
Get Back Your Perky Breasts!
You can have the healthy and youthful breasts you once had with breast lift surgery. We invite you to have a complimentary consultation with our plastic surgeon today and discuss if this surgery is right for you. Whether it is suggested to have just a breast lift or more, we can help you look and feel younger and fantastic.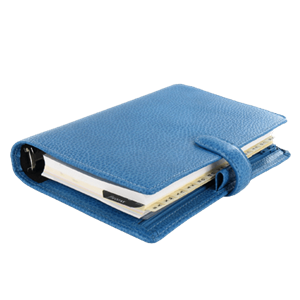 Related Procedures
Related Posts