About Breast Lift Surgery
If you're suffering from sagging breasts that have lost their perkiness due to weight loss, aging, or childbirth, then a breast lift procedure can help rejuvenate your figure and restore your bustline to a more supple position. Our board-certified Flowood and Jackson, MS plastic surgeons at The Face & Body Center can elevate the breast tissue to your desired placement and tighten the skin. This procedure is also very effective when paired with a breast augmentation or other enhancement surgeries to truly take your aesthetics to the next level. If you're ready to get your youthful breasts back, then schedule a consultation with one of our surgeons today. We can help you decide on the best procedures and treatment plan.
During the initial consultation and after a thorough exam, we will help determine if a breast lift is the right surgery for you. Ideal candidates for this operation are women who:
Have realistic ideas about what breast lift surgery can do
Have breasts that sag or need a better shape
Have breasts that hang, are stretched out, or are asymmetrical
Have nipples that point downward or rest underneath the breasts
Have lost skin elasticity with weight loss, pregnancy, or age
Breast Lift Reviews
"32 Year Old, 2 C-sections in Less Than 2 Years, Tummy Tuck and Breast Lift - Jackson, MS - Dr. Davidson and Rosemary (his nurse) are wonderful. I was so nervous during my initial consult I didn't ask any questions. After I left I came up with so many things I wish I had asked. I called back so many times!!! Rosemary always returned my calls quickly and was so sweet and helpful. Dr. Davidson did a great job for me. I chose him based on the recommendation of several friends who have used him. My obgyn even said he was the best. I had a yearly checkup with her before my surgery and I told her what I was getting done. She said several of her patients used him with great results."
- E. /
RealSelf /
Jan 24, 2014
"42 Years Old, 2 Kids (Ages 22 and 17), Breast Reduction and Lift - I have Fibrocystic Breast Disease and suffered with very lumpy, swollen, painful breast a lot. It got worse with age. Mine wasn't just tender. They were very very painful! I couldn't deal with the discomfort and pain any longer. It was def making my life miserable. I went to see a PS and had a consultation. He suggested me doing a Reduction and a Lift. I was a D cup but when they would swell..."
- A. /
RealSelf /
Apr 22, 2015
"Weight Loss Left Too Much Sagging Skin - Jackson, MS - I was very comfortable with Dr. Wegener and his staff. All of my questions and concerns were answered and I felt that I was in very competent hands. I am very satisfied with the results of my surgeries. It was well worth it to me! I recommend Dr. Wegener to anyone wanting an efficient skilled surgeon! From my first visit I was very pleased with Dr.Wegener and his staff. He took all of the time I needed to answer questions before and after my surgeries. I am so amazed at my results. I look and feel so much better. I would certainly recommend him to anyone needing plastic surgery. I know he is the best!"
- M.B. /
RealSelf /
Dec 13, 2016
"23 Years Old. Breast Lift with Implants! Worth Every Penny! - Flowood, MS - Love love love! Awesome personality, very thorough, extremely honest and helpful! Acts like you've known him for years and makes sure you feel comfortable with him."
- C. /
RealSelf /
Jan 01, 2015
"Extended Mini TT, Lipo, Breast Lift with Implant Exchange - I had a tummy tuck in August 2016 and in January 2018 I had a breast reduction/lift with implant exchange and liposuction of the inner/outer thighs, flanks, and abdomen. From the day of the consultation, the day of the surgery, and all of my follow-ups, he and his staff have made certain that I feel genuinely cared for and safe. Dr. Brantley has a wonderful bedside manner and makes every..."
- H. /
RealSelf /
Feb 27, 2018
Previous
Next
Breast lift surgery is performed under general anesthesia and is considered an outpatient surgery. There will be many factors to discuss prior to the surgery, including where the incision will be placed. There are three commonly practiced incision points made in lift surgery:
Incision made along each areola
Incision made along each areola, plus a vertical incision down to the crease under the breasts
Incision made along each areola, plus a vertical incision down to the crease under the breast, and another horizontal line following the direction of the breast fold
The incision is usually chosen based on how invasive the lift needs to be. This procedure will produce scars; however, the plastic surgeon will do everything possible to make the scars less visible or easily concealed. We will also provide information on how to best care for your surgical wounds for more attractive results.
With breast lift surgery, the patient will see immediate results in the shape of the breasts, but the final result will be visible after the swelling from surgery subsides. The recovery will vary since many patients will have a breast lift in combination with another plastic surgery procedure, such as a breast augmentation, breast reduction, or tummy tuck. Patients will be urged to do light activities such as slowly moving around the room, or spending a few minutes standing within the first 48 hours to stimulate blood circulation. There should be no heavy lifting or strenuous activity involving the chest whatsoever. You can restart your normal activities within 2 – 3 weeks, but exercise should not be attempted for 6 – 8 weeks. There is a myth that women who have breast lift surgery never have to wear a bra again. This is not true as you will want to wear a bra to keep the breasts in the right position. The breast skin will continue to age regardless of this surgical intervention, but it should never be as severe as it was before breast lift surgery.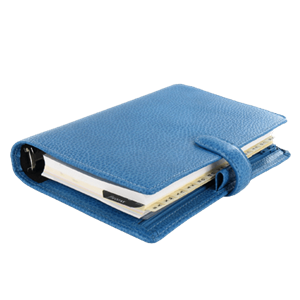 Get Back Your Perky Breasts!
You can have the healthy and youthful breasts you once had with breast lift surgery. We invite you to have a complimentary consultation with our plastic surgeon today and discuss if this surgery is right for you. Whether it is suggested to have just a breast lift or more, we can help you look and feel younger and fantastic.
Related Procedures
Related Posts