About Breast Reduction Surgery
The Face & Body Center has a team of excellent, board-certified surgeons who offer life-changing procedures such as breast reductions to women in the Flowood and Jackson, MS areas. When you have overly large, heavy breasts, it can detract from your quality of life and self-confidence. Back pain, difficulty performing high-impact activities, and the inability to wear certain clothing are just a few of the ways that large breasts can have a negative effect. A breast reduction procedure can reduce the size of the breast tissue and restore your life, offering more comfort and greater self-esteem. If you are tired of experiencing the limitations of having painful, heavy breasts, then contact our office today for a consultation.
When your neck and back hurt, it reduces your quality of life. When you are in pain, your movements are limited, your posture is slumped, and you generally do not feel well. Women with large breasts experience this on a daily basis. Some women, through no fault of their own, cannot correct this issue with diet and exercise alone. If you experience the following symptoms from large, heavy breasts, you may be an ideal candidate for breast reduction surgery:
Irritation and rashes on the skin underneath the bra
Diet and exercise unsuccessfully decreasing the size of the breasts
Disproportionate breasts to the body frame
Weight of the breasts causing pain in the neck, shoulders, and back
Bra strap grooves in the shoulders
Limitations on activity due to size of the breasts
Poor posture
Breast Reduction Reviews
"This beautiful facility has the friendliest medical staff. I was greeted by the professional receptionist ladies who were all smiling. Dr Stephen Davidson and his staff were very thorough answering questions regarding my breast augmentation and breast lift procedures. I am more than satisfied with my results and my scars healed beautifully. I will be using them in the future for a tummy tuck as well."
- H.D. /
Google /
Dec 11, 2016
"Dr Barraza performed breast augmentation on me in 2001 and I would highly recommend him to anyone"
- D.S. /
Healthgrades /
Oct 01, 2016
"I had surgery a breast reduction in 2012. Dr.Smith preformed my surgery and he did a great job. So,I recommended my god-sister for the same procedure. And,he did an excellent job as well. The staff is so nice and make you feel welcome. I would gladly recommend family and friends. Thank You Keep Up the Good Work!!!!!!"
- N.W. /
Google /
Dec 11, 2016
"Mentor 325cc & 350cc Smooth Round Moderate Plus Profile - I could not have chosen a better PS! From the very first time I walked in to The Face & Body Center and up to now, I have felt cared for, important and confident. The Center itself is beautiful and well maintained. Waiting area is comfortable, exam rooms are comfortable and staff is amazing. Rosemary is the BEST, very sweet and knowledgeable, always returned my calls promptly! I have never waited in the reception area or exam room for more than 5-10 minutes. This amazed me! Dr. Davidson has always been very nice, informative, attentive and available. He answered all of my questions, addressed all of my concerns and did not try to fill me full of information that I was not going to understand without a dictionary and personal interpreter. My post op checkups have been just as personalized as my first consultation and surgery were. So nice to find a PS who cares about the work he is doing. He did not talk to me in "cc's" or implant size. Instead, he talked to me about how I wanted to look and listened to my expectations. From there, he put together a plan for what would look the absolute best and I LOVE the results. I am extremely picky and I do not place faith in people much at all. I do my homework and research up to the 12th hour! I am blessed to have found Dr. Davidson. I couldn't be happier and I highly recommend him if you are considering a breast augmentation!"
- M. /
RealSelf /
Sep 04, 2013
"The best experience ever!! - Awesome experience!! Dr. Wegener did my breast augmentation and I can not be happier! He has the best attitude and made me feel very comfortable. He is definitely a 10 and his staff is amazing!! Going to see Dr. Wegener was definitely the best decision I have ever made!!"
- M. /
RealSelf /
Nov 30, 2016
Previous
Next
Using state-of-the-art surgical techniques that limit the risks of surgery, your plastic surgeon will skillfully remove excess skin and suction out tissue to reshape the breast. During the procedure, it is common to use one of the following incision approaches:
An incision around of the areola
A vertical incision from the bottom of the areola to the breast line
A horizontal incision on the breast line
Liposuction is generally used to safely remove fat tissues from within the breast. Excess skin will be removed, and then a breast lift is usually needed to attain a healthy-looking result. It is common for women requesting this procedure to go down 1 – 2 cup sizes.
After a 2 – 4-hour breast reduction surgery, you will wake up in recovery and feel immediately lighter in the chest area. You will be instructed on how to properly care for your incisions to limit scarring. After being sent home wrapped in a surgical compression garment and sports bra, it is advised that you take it easy for the first few weeks after the surgery. Expect to feel less sensation in your nipples, as they will take up to a year to heal and resume sensitivity. It is suggested that breast reduction patients not return to work for 7 – 10 days and wait 6 – 8 weeks before resuming physical activities.
Breast reduction surgery can dramatically change the lives of our patients, resulting in smaller breasts that make everyday activities easier. In the few weeks and months following the procedure, it is advised for you to continue wearing comfortable bras and limit strenuous activity. Once exercise can be worked back into your day-to-day life, it is important to maintain a healthy weight. Breast reduction surgery is a long-lasting cosmetic surgery; however, the results can be negatively impacted by weight gain and/or pregnancy.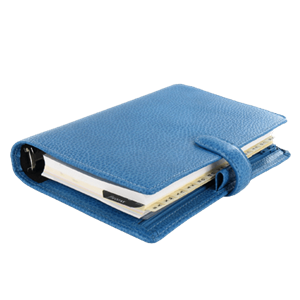 Life with Smaller Breasts
Picture what your life could look like free from pain, constant rashes, and stares from people because of your large breasts. Call today for a consultation. Our team will answer all of your questions and concerns, educate you on aftercare instructions, and help you in any other way that is needed.
Related Procedures
Related Posts