About Breast Reduction Surgery
The Face & Body Center has a team of excellent, board-certified surgeons who offer life-changing procedures such as breast reductions to women in the Flowood and Jackson, MS areas. When you have overly large, heavy breasts, it can detract from your quality of life and self-confidence. Back pain, difficulty performing high-impact activities, and the inability to wear certain clothing are just a few of the ways that large breasts can have a negative effect. A breast reduction procedure can reduce the size of the breast tissue and restore your life, offering more comfort and greater self-esteem. If you are tired of experiencing the limitations of having painful, heavy breasts, then contact our office today for a consultation.
When your neck and back hurt, it reduces your quality of life. When you are in pain, your movements are limited, your posture is slumped, and you generally do not feel well. Women with large breasts experience this on a daily basis. Some women, through no fault of their own, cannot correct this issue with diet and exercise alone. If you experience the following symptoms from large, heavy breasts, you may be an ideal candidate for breast reduction surgery:
Irritation and rashes on the skin underneath the bra
Diet and exercise unsuccessfully decreasing the size of the breasts
Disproportionate breasts to the body frame
Weight of the breasts causing pain in the neck, shoulders, and back
Bra strap grooves in the shoulders
Limitations on activity due to size of the breasts
Poor posture
Breast Reduction Reviews
"I had a breast reduction and an upper arm lift, and I am beyond happy with the results from both procedures - I will be eternally grateful to Dr. Brantley and his staff. The entire experience, from my first consultation to my recovery checkups, was wonderful. I had a breast reduction and an upper arm lift, and I am beyond happy with the results from both procedures. My only regret has been not going for a consultation sooner! Dr. Brantley is top notch, and his nurse Macala was extremely helpful throughout the process. So glad I chose Dr. Brantley and The Face & Body Center."
- K. /
RealSelf /
Aug 19, 2020
"Omg I just had a breast reduction Dr Smith is a wonderful doctor... Thank you so much this my third day in recovery.. The nurses took real good care of me and they told me everything they doing before they did it.. I am doing very well.. THANK Y'ALL SO MUCH EVERYTHING TURN OUT THE WAY DR. SMITH SAID IT WAS.."
- S.H. /
Google /
Sep 11, 2020
"I could not have asked for a better experience! I was in so much pain in my back, shoulders and neck. And I needed a breast reduction. I was nervous about the procedure. But Dr Davidson and his team were wonderful! I am so proud and happy with my shape! I could not have asked for anything better. Just wish I had done this years ago! Dr. Davidson is a miracle worker!!! And his nurse Lindsey is one of the greatest nurses I have ever had the pleasure of being around!! Thank you so much for all you have done for me!! I feel like I have a whole new life!!"
- J.S. /
Healthgrades /
Feb 24, 2021
"Dr. Shelby Brantley did my breast reduction and he did a awesome job, very friendly."
- S.N. /
Google /
Mar 30, 2021
"Dr. Adrian Smith did my breast reduction surgery and he did an amazing job. I'm 7 days out of surgery and I look and feel amazing. The staff there treated me with GREAT hospitality."
- T.L. /
Google /
Apr 04, 2021
Previous
Next
Using state-of-the-art surgical techniques that limit the risks of surgery, your plastic surgeon will skillfully remove excess skin and suction out tissue to reshape the breast. During the procedure, it is common to use one of the following incision approaches:
An incision around of the areola
A vertical incision from the bottom of the areola to the breast line
A horizontal incision on the breast line
Liposuction is generally used to safely remove fat tissues from within the breast. Excess skin will be removed, and then a breast lift is usually needed to attain a healthy-looking result. It is common for women requesting this procedure to go down 1 – 2 cup sizes.
After a 2 – 4-hour breast reduction surgery, you will wake up in recovery and feel immediately lighter in the chest area. You will be instructed on how to properly care for your incisions to limit scarring. After being sent home wrapped in a surgical compression garment and sports bra, it is advised that you take it easy for the first few weeks after the surgery. Expect to feel less sensation in your nipples, as they will take up to a year to heal and resume sensitivity. It is suggested that breast reduction patients not return to work for 7 – 10 days and wait 6 – 8 weeks before resuming physical activities.
Breast reduction surgery can dramatically change the lives of our patients, resulting in smaller breasts that make everyday activities easier. In the few weeks and months following the procedure, it is advised for you to continue wearing comfortable bras and limit strenuous activity. Once exercise can be worked back into your day-to-day life, it is important to maintain a healthy weight. Breast reduction surgery is a long-lasting cosmetic surgery; however, the results can be negatively impacted by weight gain and/or pregnancy.
Life with Smaller Breasts
Picture what your life could look like free from pain, constant rashes, and stares from people because of your large breasts. Call today for a consultation. Our team will answer all of your questions and concerns, educate you on aftercare instructions, and help you in any other way that is needed.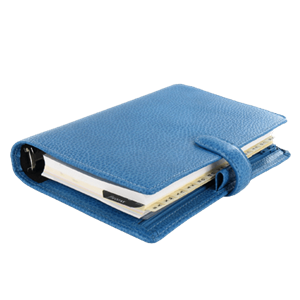 Related Procedures
Related Posts