A rhinoplasty is one of the most common surgeries performed all over the country for those who are seeking out plastic surgery. Our board-certified surgeons at The Face & Body Center perform nose surgeries to correct cosmetic flaws such as overly large nostrils, a hump in the bridge, deviated septum, irregularities in the nasal tip, and more. If you're unhappy with the current size and shape of your nose, or if you are experiencing trouble breathing due to a deviated septum or other issues, then we invite you to contact our Flowood, MS office. We can meet with you beforehand to talk about the different options and decide on your new, desired shape. A rhinoplasty can help restore your facial symmetry, making your features look more balanced and giving you natural-looking results.
The best candidates for nose surgery:
Have cosmetic nose issues they want transformed
Have realistic outcomes
Desire a long-term solution
Desire a natural look
Septoplasty is performed to correct a deviated septum, a condition that develops when the cartilage between the nostrils becomes displaced. It is generally an outpatient procedure and can be performed under general anesthesia or a lighter version (twilight sedation). This surgery requires no external incisions since your plastic surgeon will lift and separate the tissue that covers the septum. This allows the surgeon clear access to the various nasal structures. The damaged structures will be reshaped while leaving the overall appearance of the nose unaffected. The internal incisions will be stitched close afterward. The surgical process typically lasts 1 – 1.5 hours.
In some cases, a septoplasty is performed in conjunction with turbinate reduction surgery, which affects proper nasal air flow. Septoplasty can also be combined with rhinoplasty surgery to correct cosmetic nasal issues.
Rhinoplasty Reviews
"Dr. Wegener is amazing! I have seen him for multiple things that I wanted to change about my appearance and I've always left feeling 110% satisfied and more confident than ever. No matter what you'd like to improve, a small tweak here or a more dramatic change there, he can help you find whatever you're looking for. Special thanks for my KJ lips, Doc!"
- C.B. /
Google /
Apr 11, 2017
"From a cosmetic & surgical procedure patient - thank you Dr. Wegener!! - I've seen Dr. Wegener for multiple things that either bothered me about my appearance or things I wanted to enhance and improve - including my lips and my nose. Dr. Wegener gave me exactly what I was looking for and I've been so happy with my nose for the last few years. I have been back to see him for lip injections, and words can't explain how happy I am and how confident I feel after..."
- T. /
RealSelf /
Apr 05, 2017
"Septoplasty/rhinoplasty: I'm 3 days post op and already very pleased with my results. - January 2019 I was in a pretty bad car accident. Airbags didn't deploy, so nose met steering wheel! I had two fractures in the nasal bone and my left side cartilage was pushed in, forming a "dent" on the outside of my nose. Fast forward a few months, I met with dr Adrian Smith to discuss putting my nose "back to normal". He addressed all of my concerns and his demeanor just put me at ease about the whole situation. I'm 3 days post op and already very pleased with my results."
- R. /
RealSelf /
May 03, 2019
"I am very pleased with my rhinoplasty/septoplasty results - My experience has been really great with Dr. Brantley. I went in for my consultation and after it I knew he was the doctor for me. He was very confident and listened to what I wanted changed to my nose. He went through and explained how the surgery was going to go and what results I could obtain by having the surgery. He then listened and answered all of my concerns and questions! I never felt like I was just another patient or a $ sign. I looked at countless surgeons in my area before my consultation with Dr. Brantley, but after I was confident with my choice, and felt he was the best surgeon for me and was very qualified! I scheduled a date for my surgery and couldn't wait! The surgery day came and my family drove me to Jackson. Everything went smoothly, they got me in on time, and had great nurses taking care of me. Before surgery the anesthesiologist came and talked to me and then Dr. Brantley came and answered all of my questions and we went back over everything just to make sure. After surgery I wasn't in pain it was just a different feeling, I slept most of the time after. The following days my swelling got worse but my pain got better. I went to two following appointments where they took out my packing and and stitches. It was uncomfortable but that's what I expected. I am a week post op. and I am very pleased with my results! There is still a lot of swelling but the bruising has gone down tremendously. I will continue to update my progress."
- M. /
RealSelf /
Nov 07, 2019
"Absolutely Astonished - I went to Dr Brantley for my deviated septum and rhinoplasty. I did not know much at the time but after discussing everything on the consult i was confident i had made a good choice. I ended up getting a septic, rhino and chin implant. I was extremely nervous about the implant as i really did not know anyone who has had it done. A couple of weeks later the day of my surgery i was warmly welcomed at the surgery center. The pre-op staff was extremely friendly. I was treated with respect and i was extremely impressed but comforting staff. They did everything possible to make sure i was calm and comfortable. I do not remember much from the post-op staff but my family member said they was exceptional. I honestly and confidently say i have never experience a health care facility as welcoming and friendly as Dr Brantley staff. They worked with me on everything and answered any question I had. They quickly got my FMLA papers signed and sent back. After I got home and seen everything i was nervous about the results. If i did not tell you i had a chin implant done you would never know. The scar has healed great and i love the results and so glad I made the decision to get it. I am impressed with my rhino/septo. It is actually weird to be able to breath out of both side of my nose again and have a more symmetrical look. In the future were i need anything i will absolutely be going back. The staff made the experience a memorial one and they even called to check up on me a few days in the days after. Working in healthcare myself i can not speak more highly of this bunch!"
- F. /
RealSelf /
Dec 22, 2019
Previous
Next
As an outpatient procedure, rhinoplasty is performed while a patient is under general anesthesia at an accredited surgical facility. Depending on the technique used and the patient's unique needs, surgery can last 2 – 4 hours. There are two types of nose surgery procedures: open rhinoplasty and closed rhinoplasty.
Open rhinoplasty, or external rhinoplasty, involves the plastic surgeon making a small incision on the underside of the nose between the nostrils to allow better access to the lower and middle parts. The surgeon can then manipulate tissue, skin, and bone as needed. In addition, the placement of the incisions allows for minimal scarring. Open rhinoplasty is used for more complex nose surgeries.
With closed rhinoplasty, or endonasal rhinoplasty, incisions are made inside the nostrils. This technique is usually used for less complex surgeries, such as when the nose already has a good shape and isn't considered too wide or too long. Due to the placement of the incisions, there should be no visible scarring.
After surgery, your nose can be stabilized with splints made of soft material. A follow-up appointment will be scheduled for the next day where the splints will be removed and external dressings will be placed on the nose, which will remain for about two days. You should expect some pain, discomfort, bruising, and swelling after surgery that should fully subside within a couple weeks. The nose will reposition and evolve into its surgically enhanced shape over the course of a few months after surgery. The finished product should be fully realized within a year with a beautifully shaped, positioned, and proportionate nose.
get the nose of your dreams
Don't let your nose stand in the way of the beautiful face you want to put forward. At our practice, we have the ability to transform a number of noses from the simple to complex. We work with you every step of the way to ensure your satisfaction. We'll be happy to schedule a consultation for you to come in and learn more. Give our office a call today.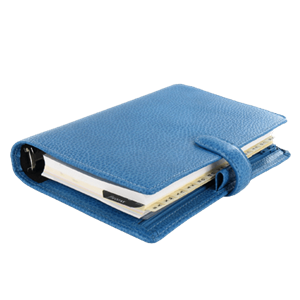 Related Procedures
Related Posts