Common masses or lumps that grow in the hand or wrist are called ganglion cysts. These may be found on top of the wrist, palm side of the wrist, base of the finger, or at the end of the finger joint. While no specific cause has been identified, these are still painful and may change in size or disappear. They are noncancerous and can be drained with a needle or surgically removed. The diagnosis made is based on location, size, and appearance. If your experiencing symptoms of a ganglion cyst, contact The Face & Body Center in Jackson, MS to schedule a consultation with one of our experienced hand surgeons.
Reviews
"Awesome Experince - After visiting just about every Surgeon in MS and LA, I saw Dr. Davidson, I knew right then he was my pick. In October 2016 I went in to the office and he drained my 450 each breast saline implants. No pain so simple, sent me home and said come back in 6 weeks. Mind you I still had the bags in. Thought this would be hard really never knew they were there. I had some pre-cancerous spots..."
- A. /
RealSelf /
Jun 06, 2018
"Everyone at the Face and Body Center is so nice. Dr. Michael G. Kanosky did an astounding job on my breast reduction. I would highly recommend him as a surgeon. His nurse Jill is so nice and helpful. They both addressed any concerns and questions I had before, during, and after my procedure. I have no more back, neck or shoulder pain. I am satisfied in knowing that I am the perfect picture of health."
- E.B. /
Healthgrades /
Jul 31, 2019
"Dr Kanosky and Jill displayed compassionate professionalism. The healing process seemed quick and easy. I love my new look!!!!!!!!"
- L.W. /
Healthgrades /
Jul 31, 2019
"Dr.Barraza and staff were beyond amazing! From my first consultation to my final post op. They always seemed generally concerned for me and my well being throughout my entire surgical process. I waited years for a breast reduction and could have never imagined how great my results could be. These results have literally changed my life. I should have done it a long time. He has done the same procedure on myself, my mother and my sister. We will never use any other plastic surgeon. I recommend him to anyone and everyone. He and his staff are so caring and sweet and you can tell he takes pride in his work!"
- N.L. /
Google /
Jun 14, 2019
"Septoplasty/rhinoplasty: I'm 3 days post op and already very pleased with my results. - January 2019 I was in a pretty bad car accident. Airbags didn't deploy, so nose met steering wheel! I had two fractures in the nasal bone and my left side cartilage was pushed in, forming a "dent" on the outside of my nose. Fast forward a few months, I met with dr Adrian Smith to discuss putting my nose "back to normal". He addressed all of my concerns and his demeanor just put me at ease about the whole situation. I'm 3 days post op and already very pleased with my results."
- R. /
RealSelf /
May 03, 2019
Previous
Next
Ganglion cysts occur on the tendons or joints of the wrists or hands. However, they can also develop on the ankles and feet, as well as other joints on the body. They can range and fluctuate in size, but they typically have a rounded shape. In some cases, they may get larger with repetitive joint movement. Generally, ganglion cysts are not painful, but if they are pressed against a nerve, they may cause tingling, pain, or numbness.
Treatment may vary from simply observing the cyst for changes to removing fluid from it with a needle. You may be required to wear a splint for a period of time, or surgery may be required to remove the cyst. The primary goal of surgery is to remove the source of the cyst. This may include removal of the joint capsule or tendon sheath next to the cyst. There may be swelling and discomfort, and a splint may also be applied following surgery. Cysts may return later on.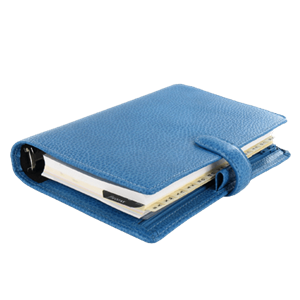 Ganglion cysts can be unsightly and in some cases, painful. At The Face & Body Center, we provide treatment for ganglion cysts to relieve any discomfort for our patients. To learn more about ganglion cyst treatment, contact our facility today to schedule a consultation.