Common masses or lumps that grow in the hand or wrist are called ganglion cysts. These may be found on top of the wrist, palm side of the wrist, base of the finger, or at the end of the finger joint. While no specific cause has been identified, these are still painful and may change in size or disappear. They are noncancerous and can be drained with a needle or surgically removed. The diagnosis made is based on location, size, and appearance. If your experiencing symptoms of a ganglion cyst, contact The Face & Body Center in Jackson, MS to schedule a consultation with one of our experienced hand surgeons.
Reviews
"Awesome Experince - After visiting just about every Surgeon in MS and LA, I saw Dr. Davidson, I knew right then he was my pick. In October 2016 I went in to the office and he drained my 450 each breast saline implants. No pain so simple, sent me home and said come back in 6 weeks. Mind you I still had the bags in. Thought this would be hard really never knew they were there. I had some pre-cancerous spots..."
- A. /
RealSelf /
Jun 06, 2018
"This is long overdue. When my daughter was 15 month she old, the tip of her thumb was smashed in a door. Dr. Barazza was the plastic surgeon on call. He was so kind and patient with my baby. Best of all, he did such a great job with her thumb, there was NO scar at all!!! Dr. Barazza is a talented plastic surgeon. I highly recommend him."
- C.O. /
Healthgrades /
Oct 29, 2019
"Dr. Adrian Smith is THE best. He doesn't run in and out. He listens. He has amazing sense of humor and most of all EXTREMELY honest! I drive 210 miles to see him! Worth every penny and mile! And that's the love!"
- S.C. /
Google /
Oct 26, 2019
"Dr. Kanosky is the best plastic surgeon. His office is beautiful, calm and private. His staff is soooo nice. and I feel like i'm always welcome and encouraged to ask questions. Dr. kanosky is very skilled and confident which made me very comfortable in his care."
- B.W. /
Healthgrades /
Oct 11, 2019
"Dr. Kanosky is awsome. I went to him at MS Hair when my hair started thinning. He understood my concerns and knew just what to do. I started with infrared light treatments and prp. It worked and my hair looks better than ever!"
- M.J. /
Healthgrades /
Oct 11, 2019
Previous
Next
Ganglion cysts occur on the tendons or joints of the wrists or hands. However, they can also develop on the ankles and feet, as well as other joints on the body. They can range and fluctuate in size, but they typically have a rounded shape. In some cases, they may get larger with repetitive joint movement. Generally, ganglion cysts are not painful, but if they are pressed against a nerve, they may cause tingling, pain, or numbness.
Treatment may vary from simply observing the cyst for changes to removing fluid from it with a needle. You may be required to wear a splint for a period of time, or surgery may be required to remove the cyst. The primary goal of surgery is to remove the source of the cyst. This may include removal of the joint capsule or tendon sheath next to the cyst. There may be swelling and discomfort, and a splint may also be applied following surgery. Cysts may return later on.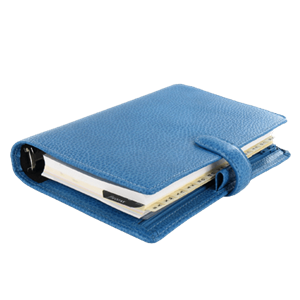 Ganglion cysts can be unsightly and in some cases, painful. At The Face & Body Center, we provide treatment for ganglion cysts to relieve any discomfort for our patients. To learn more about ganglion cyst treatment, contact our facility today to schedule a consultation.
Related Posts