Our team of talented surgeons at our Flowood, MS practice, The Face & Body Center, are proud to offer a number of different treatments for common hand conditions. Some of the conditions we treat are Dupuytren's disease, arthritis, trigger finger, and Raynaud's disease. All of these ailments can greatly affect your quality of life, leave you feeling constant discomfort, and make you unable to move your hands properly. Our surgeons have an extensive knowledge of the anatomy and structure of the hands in order to restore their functionality to the best of their ability. By scheduling a consultation, we can assess your condition and help determine the appropriate steps for correcting the issues. Call our office today to start your custom treatment plan.
Arthritis refers to inflammation of the joints; it can affect other parts of your body, but it typically begins in the hands. Osteoarthritis (causes the cartilage in the hands to break down) and rheumatoid arthritis (affects the lining in the joints) are the most common kinds, but base of thumb arthritis and metacarpophalangeal (MP) joint arthritis can also occur in the hands. Symptoms include stiffness and pain in the joints.
Dupuytren's disease, a condition that is more commonly found in older men, is a hand deformity where the tissue in the palm of the hand thickens and causes the fingers to be in a frozen bent position. This condition makes it hard for the person to extend all of their fingers (especially the ring and the little finger), shake hands, put their hands in their pockets, and grasp objects.
Severe inflammation of the tendons within the fingers or thumb can cause a condition called stenosing tenosynovitis, or trigger finger. This painful condition can cause the fingers to be set in a bent, fixed position.
This is a disorder that affects the blood vessels primarily in the fingers and toes. It is characterized by episodic attacks called vasospastic attacks that cause the blood vessels in the digits to constrict (tighten or close).
Hand Disorders Reviews
"I am so pleased to write this note concerning Dr. Michael G. Kanosky. He has done several procedures for me including hair transplanting and facial laser hair removal. Because of his work, I feel like a new person since my hair is much more even and I don't have bald spots like I once had. He is currently working on my facial hair removal and I am already pleased with the results. Dr. Kanosky also repaired my left thumb which had deteriorated due to arthritis and works perfectly well now. That was an amazing outcome for me. Also, he and his staff are a pleasure to work with, especially Jill and receptionist, Regina, and Conner. They treat me like family when I come in and I hope to continue seeing each of them as I complete my treatments."
- J.C /
Office Visit /
Mar 21, 2019
"My wife had to have carpal tunnel and finger trigger release surgery. I took her to see Dr. Manisunduram. The facility is very nice but Dr. Mani was great. He explained everything about the surgery before it was done and the post op as well. The staff were exceptional as well as the Doctor. I would highly recommend this facility and Dr. Mani. to anyone needing this type of care."
- S.G. /
Google /
Feb 11, 2017
"Carpal tunnel syndrome - Dr. Lucas and his wife Dr. Lucas were excellent. They explained in detail what needed to be done and did it where I understood everything. I would endorse Dr. Aubrey Lucas as an excellent surgeon. You can't even see a scar. No complications after surgery either. He referred me to a neurologist to make sure his findings were correct and that doctor was great too!"
- Anonymous /
Vitals /
Nov 20, 2015
"Five Stars - Dr Lucas and his staff are very efficient and professional. Highly recommend for any hand/wrist problems you may have."
- Anonymous /
Vitals /
Oct 03, 2017
"Dr. Lucas is an amazing hand surgeon! He works with you to make the decisions and guides you on what is best - a very patient-centered doctor."
- L.P. /
Healthgrades /
Apr 15, 2016
Previous
Next
Prior to suggesting surgery, one of our experienced hand surgeons may seek a nonsurgical approach to treatment. This can include anti-inflammatory/corticosteroid medications or the placement of a splint. Steroid or anesthetic injections may also be a beneficial treatment option. For more severe cases of Raynaud's disease, BOTOX injections are proven to be effective in relieving painful symptoms.
Handy surgery is performed in an accredited, outpatient surgery center. The number of hours in the surgical suite and level of anesthesia will be dependent on the patient and severity of the case. Once in recovery, you will be advised on wound care and how to clean and bandage the area. It is best to keep all appointments following the procedures for optimal results.
As our hand surgery patients are individually unique, it is difficult to give an estimate on healing and recovery time. We will educate you on how to care for your incisions to prevent infection and promote the growth of healthy skin tissue. You can expect to have several follow-up appointments with your plastic surgeon so that we can monitor your progress and recovery, pain management, and in some cases, to determine if there is a need for physical therapy.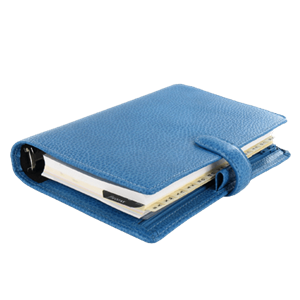 Improve Your Quality of Life
While an orthopedic surgeon will be primarily focused on the functionality of the hand, our plastic surgeon concentrates efforts on functionality and aesthetics together for optimal health. If you are in the process of searching for a hand surgeon, we encourage you to schedule a consultation at our office to learn more about us. With significantly experienced and skilled hand surgeons, we can help restore your hand so that it functions properly and looks natural.
Related Procedures
Related Posts