Nerves are fragile and can be damaged by pressure, stretching, or cutting. Injury to a nerve can stop signals to and from the brain, causing muscles not to work properly and loss of feeling in the injured area. When a nerve in the hand becomes injured, it can cause significant pain and discomfort and the hand will not be able to function properly. At The Face & Body Center, our experienced hand surgeons provide nonsurgical and surgical treatments for nerve injuries to help alleviate symptoms and restore functionality. It is advised that you schedule a consultation at your earliest convenience to discuss your symptoms, undergo an examination, and discuss your spectrum of options.
Reflex Sympathetic Dystrophy
Reflex sympathetic dystrophy (RSD) is a condition characterized by burning, stiffness, swelling, and discoloration of the hand. It has been shown that RSD occurs in the part of the nervous system controlling circulation and sweat glands in hands and arms. If not treated, stiffness and loss of use in the affected part can occur. Injury may be a cause of RSD. Other causes may be pinched nerves, cancer, stroke, heart attack, and infection.
Diagnosis is based on pain and tenderness, changes in circulation, joint swelling and stiffness, and changes in the appearance of skin. There are three basic stages in RSD. The first stage is characterized by pain and swelling, increased surface temperature of the affected limb, sweating, and increased nail and hair growth over the affected area. Stage I usually lasts one to three months. Stage II is characterized by more constant swelling, brittle fingernails, and cooler skin temperature as the area becomes more sensitive to touch. This stage usually lasts from three months to one year. Stage III occurs from one year on and is characterized by pale, dry, tight skin with continuing stiffness, though pain may decrease. Return of range of motion diminishes.
Reviews
"Awesome Experince - After visiting just about every Surgeon in MS and LA, I saw Dr. Davidson, I knew right then he was my pick. In October 2016 I went in to the office and he drained my 450 each breast saline implants. No pain so simple, sent me home and said come back in 6 weeks. Mind you I still had the bags in. Thought this would be hard really never knew they were there. I had some pre-cancerous spots..."
- A. /
RealSelf /
Jun 06, 2018
"Omg I just had a breast reduction Dr Smith is a wonderful doctor... Thank you so much this my third day in recovery.. The nurses took real good care of me and they told me everything they doing before they did it.. I am doing very well.. THANK Y'ALL SO MUCH EVERYTHING TURN OUT THE WAY DR. SMITH SAID IT WAS.."
- S.H. /
Google /
Sep 11, 2020
"ProfessionalKnowledgeableComfortable environment Friendly and polite serviceDuring both cheek filler proceduresAs well as breast implants both very natural- looking as I asked for . I highly recommend Dr. Adrian Smith"
- R.F. /
Healthgrades /
Sep 11, 2020
"Dr. Stephen Davidson and the staff at The Face and Body Center are the best. This was my second time to use Dr. Davidson, I highly recommend him and his staff."
- A.E. /
Google /
Aug 22, 2020
"Absolutely HANDS DOWN the best experience I've ever had. The staff is outstanding. Doing everything they can to make you feel amazing & easy to talk to. Dr. Barraza & his nurses are very professional & leave no question unanswered. Thank you all for making this the best experience, from consultation all the way to post-operative appointments. You guys are amazing!"
- H.L. /
Google /
Aug 22, 2020
Previous
Next
Pain from a nerve injury occurs generally from the repetitive use of the hand, but can also be caused by hypothyroidism, rheumatoid arthritis, pregnancy, and diabetes. The vast majority of nerve injuries are caused by engaging in the same motion over and over again with your hand. Symptoms are made worse when your hand is tilted down below your wrist. This posture is common while sleeping, which leads to "classic" nighttime numbness and waking pain.
Symptoms for a nerve injury are common and relatively simple to diagnose. Over time, pain and tingling may increase. This is followed by numbness as well as sharp pain and weakness in your hands. You might also suffer discomfort and pain in the region between your elbow and hand. Further symptoms include pain and numbness in half of your ring finger, your middle finger, your index finger, and your thumb. In terms of diagnosis, it is telling to have shooting pains in these areas without experiencing pain in your pinky. At the onset of the syndrome, you will experience these symptoms more at night and they may become increasingly difficult to overcome.
Whether you receive surgical or nonsurgical treatments, it is vital to initiate treatment for nerve syndromes without delay. Basic, temporary solutions for the pain involve taking many more breaks to rest your hands, avoiding other activities which are painful, and the liberal application of cold packs. Beyond that, if you are still feeling symptoms like electric shocks and weakness, other remedies such as splinting, nonsteroidal anti-inflammatory drugs (NSAIDs), and corticosteroids can be explored. An additional option is the injection of a steroid or anesthetic. While many of these treatments may relieve the pain, it should be noted that an advanced injury may require a more invasive treatment.
A qualified nerve injury treatment specialist at our Jackson, MS practice can advise the best method of treatment; however, the full and active participation of the patient is essential to recovery.
To fix a cut nerve, the insulation around both ends of the nerve is sewn together. If a wound is dirty or crushed, your nerve injury treatment specialist may wait to operate until the skin has healed. If there is a space between the ends of the nerve, the doctor may need to take a piece of nerve from another part of the body to fix the injured nerve. This is called a nerve graft.
After surgery, the nerve generally begins to heal in three or four weeks. The feeling of pins and needles in the fingertips is common during the recovery process. While this can be uncomfortable, it usually passes and is a sign of recovery.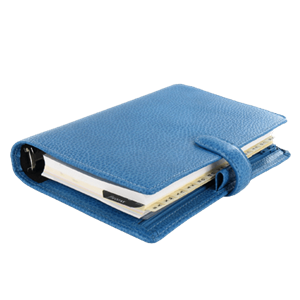 Say No More to Nerve Pain
Nerve injuries can be unpleasant and affect your quality of life. At The Face & Body Center, we work with our patients to diagnose a problem with the nerve and create an appropriate treatment plan to alleviate symptoms. To learn more about nerve injury treatments, contact our Jackson, MS office today to schedule your consultation and get the relief you deserve.
Related Posts