More than 50 million men and women in the U.S. suffer from hair loss, with a large percentage of men showing signs of balding at the age of 35. Dr. Michael G. Kanosky is proud to be the first physician in Mississippi to offer a breakthrough for men and women who want to restore their appearance and achieve a fuller, healthier head of hair. Dr. Kanosky, a plastic and reconstructive surgeon certified by the American Board of Plastic Surgery, recognizes the pervasiveness of this issue and he offers a long-term, minimally invasive hair restoration solution at The Face & Body Center.
NeoGraft uses the follicular unit extraction (FUE) technique to precisely remove hair follicles from healthy areas of the head and cover bald spots in a way that looks natural. This procedure can transform your appearance and revolutionize your hair loss struggle through a simple extraction that requires little downtime. If you would like to learn more about this innovative procedure, contact our office today for more information on NeoGraft.
In addition to NeoGraft, Dr. Kanosky and his talented staff provide a wide variety of solutions for hair restoration including PRP injections, prescription hair care, infrared light therapy, and so much more. For more information about Dr. Kanosky, you can view his full profile here.
During the initial consultation, your scalp will be assessed to make sure you are a candidate for NeoGraft. Candidates for the NeoGraft hair restoration surgery are those with hair loss but have sufficient donor hair on the back of the scalp to transplant into the frontal balding areas. The best candidates are men and women with only frontal or partial hair loss and with adequate donor hair.
Hair Restoration Reviews
"Love my results Dr. Kanosky did an amazing job!!"
- K.C. /
Google /
Dec 11, 2016
"The Best - Very skilled & knowledgeable; extremely caring, impeccable care."
- Anonymous /
Vitals /
Dec 20, 2011
"Very positive results. Wonderful doctor and great staff. - I started my hair restoration journey with Dr. Kanosky a little over a year ago. He gave me hope that day to help with my female pattern baldness. He was gentle but realistic about what lay ahead. I enjoyed his staff as well. Dr. Kansosky never made me feel rushed during our follow up visits and that's a rare trait this day in time with a doctor. He answered my questions honestly but was..."
- G.A. /
RealSelf /
Mar 17, 2019
"dr.kanosky has been wonderful thru this whole experience. he listens and answers all questions thoroughly. he is a great instructor. i had really great results and saw hair growth very soon after and thru the year."
- J.P. /
Healthgrades /
Apr 03, 2019
"Dr. Kanosky and his staff are delightful. Every part of my experience has been pleasant and they are so very kind and helpful. I first saw Dr. K for surgery many years ago and then came back to see him for hair loss. He analyzed by hair loss problem, set up a treatment plan and I saw results in just a few weeks. I've continnued with the treatments and my hair continues to grow thicker and improve. I highly recommend Dr. Kanosky to all of my friends. He is very knowledgeable and he has a great bedside manner-- plus, he has a sense of humor and an infectious laugh."
- C.H. /
Healthgrades /
Oct 11, 2019
Previous
Next
During your procedure, hair follicles will be extracted from the back of the head using the NeoGraft system. This is done using a grafting device controlled by pneumatic pressure to help the follicles slide into the graft more easily and safely as opposed to older methods. Once extracted, they will then be implanted back into the head via small punctures in the scalp in the areas suffering from hair loss. Our surgeons can arrange the hair in a very precise, detailed way that will make the follicles look natural and fit with the rest of your original hairline and growth pattern. A session can take up to three hours depending on how much hair is being transplanted. You will need to follow your aftercare instructions carefully and can expect some pain and tenderness in the scalp.
FUE transplant procedures are a process and will take some time for you to achieve your full results since it is dependent on the hair's growth cycle. Once the hair follicle has been implanted into the balding area, the grafted hair will stay in place for about 2 – 3 weeks before shedding. After shedding, the new growth will begin in 3 – 4 months. After that time period, the hair will continue to grow normally and the results will look healthy and natural. You can expect your hair transplant results to be long lasting.
With the advanced technology available today, NeoGraft is an innovative method that can produce life-changing, amazing results. If you're ready to regain your hair and your self-confidence, then contact our office today to learn how you can start your hair restoration journey.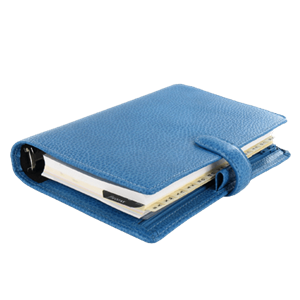 Plan Your Procedure
Procedure Recovery Location

Out-Patient
Contact Us
Related Procedures
Related Posts