If you're suffering from consistent, excessive sweating in the underarms that causes embarrassment, stains on your clothes, and a strong odor that is resistant to antiperspirant, then our team of board-certified surgeons strongly encourages you to learn more about miraDry. The body contains millions of sweat glands, with the underarms only making up 2% of these glands. Therefore, it is not medically necessary for these sweat glands to be present. The treatment works by targeting these glands and reducing their function so the sweating can cease. If you're in the Flowood and Jackson, MS area, then we invite you to schedule a consultation with us at The Face & Body Center so you can find out more about this FDA-approved, noninvasive treatment.
miraDry can help anyone who wants to control the sweat and odor from their underarms. It's a great solution if you:
Have consistent problems with excessive underarm sweat
Get frequent stains in the underarm area of your shirts
Want to avoid the harsh chemicals and toxins in deodorant
Are embarrassed by the odor caused by your armpits
Want to feel cleaner and fresher
Desire a long-term solution
Reviews
"Awesome Experince - After visiting just about every Surgeon in MS and LA, I saw Dr. Davidson, I knew right then he was my pick. In October 2016 I went in to the office and he drained my 450 each breast saline implants. No pain so simple, sent me home and said come back in 6 weeks. Mind you I still had the bags in. Thought this would be hard really never knew they were there. I had some pre-cancerous spots..."
- A. /
RealSelf /
Jun 06, 2018
"Everyone at the Face and Body Center is so nice. Dr. Michael G. Kanosky did an astounding job on my breast reduction. I would highly recommend him as a surgeon. His nurse Jill is so nice and helpful. They both addressed any concerns and questions I had before, during, and after my procedure. I have no more back, neck or shoulder pain. I am satisfied in knowing that I am the perfect picture of health."
- E.B. /
Healthgrades /
Jul 31, 2019
"Dr Kanosky and Jill displayed compassionate professionalism. The healing process seemed quick and easy. I love my new look!!!!!!!!"
- L.W. /
Healthgrades /
Jul 31, 2019
"Dr.Barraza and staff were beyond amazing! From my first consultation to my final post op. They always seemed generally concerned for me and my well being throughout my entire surgical process. I waited years for a breast reduction and could have never imagined how great my results could be. These results have literally changed my life. I should have done it a long time. He has done the same procedure on myself, my mother and my sister. We will never use any other plastic surgeon. I recommend him to anyone and everyone. He and his staff are so caring and sweet and you can tell he takes pride in his work!"
- N.L. /
Google /
Jun 14, 2019
"Septoplasty/rhinoplasty: I'm 3 days post op and already very pleased with my results. - January 2019 I was in a pretty bad car accident. Airbags didn't deploy, so nose met steering wheel! I had two fractures in the nasal bone and my left side cartilage was pushed in, forming a "dent" on the outside of my nose. Fast forward a few months, I met with dr Adrian Smith to discuss putting my nose "back to normal". He addressed all of my concerns and his demeanor just put me at ease about the whole situation. I'm 3 days post op and already very pleased with my results."
- R. /
RealSelf /
May 03, 2019
Previous
Next
miraDry is an outpatient procedure. One of our team members will first clean the areas being treated and offer you a topical anesthetic for more comfort during the treatment. The miraDry device will be passed over the underarms, where the suction in the handpiece will draw out the sweat and odor glands. The miraWave™ technology will heat up and reduce the function of the sweat glands while the surface of your skin should remain cool. Overall, this should be a comfortable procedure that typically lasts about one hour. You may experience some temporary swelling, redness, or discomfort in the underarms after your session.
You should have a reduction in underarm sweat right after the treatment. Once the sweat glands are destroyed, they are unable to come back, so your results should be long lasting. For best results, it is usually recommended that you receive two treatments spaced out over a period of a few weeks.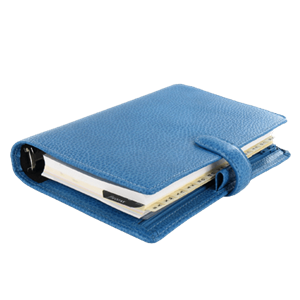 Constant underarm sweat and the stress of feeling unclean and odorous doesn't have to be a part of your life anymore. miraDry offers a safe, effective, and noninvasive way for you to eliminate sweat for good. A couple of short procedures could be the answer for you. Call our office today to learn more.
Related Procedures