What is Breast Implant Removal?
After receiving a breast augmentation to enhance the size and shape of the breasts, some women may decide to get them taken out for a variety of factors. At The Face & Body Center of Plastic and Hand Surgery Associates in Flowood, MS, Dr. Kenneth Barraza meets with women who want to get rid of their breast implants. In some cases, a breast lift might be required after implant removal based on the size and type of the implants, as well as how much your skin stretched. A lift can help to get rid of excess or sagging skin that can remain after implant removal. If you're wanting to return to your original breast size, implant removal surgery and a breast lift can produce beautiful results to restore the original appearance and texture of your breasts.
Reviews
"Awesome Experince - After visiting just about every Surgeon in MS and LA, I saw Dr. Davidson, I knew right then he was my pick. In October 2016 I went in to the office and he drained my 450 each breast saline implants. No pain so simple, sent me home and said come back in 6 weeks. Mind you I still had the bags in. Thought this would be hard really never knew they were there. I had some pre-cancerous spots..."
- A. /
RealSelf /
Jun 06, 2018
"The BESTEST EVER - I have had my breasts, botox and fillers done by him. He is an AMAZING Dr. His staff is the best EVER! I will not even consider someone else in the future. There are a few more pro endures I would like to have in the next couple of years... He is definitely worth every bit!!!!!!!!!"
- L. /
RealSelf /
Jan 02, 2020
"Absolutely Astonished - I went to Dr Brantley for my deviated septum and rhinoplasty. I did not know much at the time but after discussing everything on the consult i was confident i had made a good choice. I ended up getting a septic, rhino and chin implant. I was extremely nervous about the implant as i really did not know anyone who has had it done. A couple of weeks later the day of my surgery i was warmly welcomed at the surgery center. The pre-op staff was extremely friendly. I was treated with respect and i was extremely impressed but comforting staff. They did everything possible to make sure i was calm and comfortable. I do not remember much from the post-op staff but my family member said they was exceptional. I honestly and confidently say i have never experience a health care facility as welcoming and friendly as Dr Brantley staff. They worked with me on everything and answered any question I had. They quickly got my FMLA papers signed and sent back. After I got home and seen everything i was nervous about the results. If i did not tell you i had a chin implant done you would never know. The scar has healed great and i love the results and so glad I made the decision to get it. I am impressed with my rhino/septo. It is actually weird to be able to breath out of both side of my nose again and have a more symmetrical look. In the future were i need anything i will absolutely be going back. The staff made the experience a memorial one and they even called to check up on me a few days in the days after. Working in healthcare myself i can not speak more highly of this bunch!"
- F. /
RealSelf /
Dec 22, 2019
"Highly recommend Dr Lucas . Great carpal tunnel surgeon."
- D.B. /
Google /
Dec 14, 2019
"Highly recommend Dr Lucas🦋🦋. Great carpal tunnel surgeon."
- D.B. /
Google /
Dec 11, 2019
Previous
Next
Breast implant removal may be employed to fix an array of issues you may experience after a breast augmentation, including scar tissue (capsular contracture), implant malfunction, and dissatisfaction with the new breast size. Sometimes, women might just prefer their original breast size and want to restore their normal appearance. No matter the reason, breast augmentation removal can work to counteract the outcomes of breast augmentation and when combined with a breast lift, may reestablish a natural, desirable aesthetic look. Before your surgery, Dr. Barraza will talk with you regarding your aspired look for your breasts and how to reach it.
During the breast implant removal operation, the implants are taken out and scar tissue might also need to be eliminated. Scar tissue is not uncommon after breast augmentation and will need to be removed if it's affecting the shape of the breast or causing pain. After the implants have been taken out, Dr. Barraza can perform a fat transfer, breast lift, or both based on what had been decided upon during your consultation. There are also a number of alternatives to restore volume after an implant removal to improve the shape of your breast.
The recovery time will vary for each patient, depending upon the repair needed after the procedure. After the process, Dr. Barraza will deliver post-procedure directions and may recommend treatments to help eliminate scarring. For the first 2 – 3 weeks, patients may experience swelling and bruising and should limit strenuous exercise until otherwise permitted. But, patients are invited to stand and gradually move around since it can help with blood flow. Optimal results can normally be seen about 4 – 6 months following the procedure.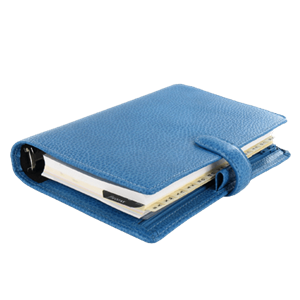 Restore Your Natural Look
Numerous situations could make you unhappy with your current breast implants. Whether they are the wrong texture, shape, or size, The Face & Body Center of Plastic and Hand Surgery Associates can help you to obtain the look you desire with breast implant removal. At a consultation, Dr. Barraza will talk with you regarding your options to renew the appearance and feel of your breasts. To learn more, call The Face & Body Center of Plastic and Hand Surgery Associates today.