The importance of giving back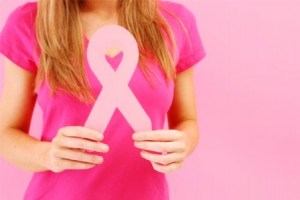 October is here and the Face and Body Center is suiting up against breast cancer under the Friday night lights of high school football games. As the title sponsor of Tackle a Cure, each of the surgeons from the practice have a special place in their hearts for their breast cancer patients and want to spread the word that early detection is the best defense against the disease.
Tackle a Cure is a Breast Cancer Awareness Campaign focusing on prevention and early detection during the month of October.  In order to make sure our message is heard by the largest group possible, we target the largest public gathering in October;  Football games.  High School's will "Pink Out" football games during the month of October while coaches, players and cheerleaders will show their support of TAC.  They will help raise awareness by dressing out in pink apparel and pink accessories, participating in presentations and the distribution of educational material.
While 2014 will be our 6th official year as Tackle A Cure, for our founding members, this will be our 10th year to promote breast cancer awareness through local team participation.
Breast cancer is the most common cancer among American women, except for skin cancers.  About 1 in 8 (12%) women in the US will develop invasive breast cancer during their lifetime.   An estimated 232,340 new cases breast cancer are expected to occur among women in the US during 2013; about 2,190 new cases are expected in men.  More than 40,000 women will die of breast cancer in 2013. Early detection and treatment dramatically decreases fatality rates.  Tackle A Cure's objective is to raise awareness and promote early detection through regular exams and mammograms.  All of the proceeds donated and raised will be distributed to Susan Komen, Mississippi Steel Magnolias, and the American Cancer Society.
Our goal at The Face and Body Center is to provide a full spectrum reconstructive process for each breast cancer patient.  Participating in community service projects is the best way to spread the word about how important it is to come in routinely for checkups so if something catches our attention we can detect it as early as possible.
"Last year we did plaque presentations at all partnering schools.  Our goal is to show not only high school students the importance of breast cancer prevention tactics but also for women at any age, says Dr. Steve Davidson.  This is why reaching out to such a dynamic crowd of people is so important for the community."
This year we have teamed up with area hospitals to help fund yearly mammograms to patients who are in need of this service in our community. We have also partnered with organizations such as Susan G. Komen help raise funds for breast cancer research.