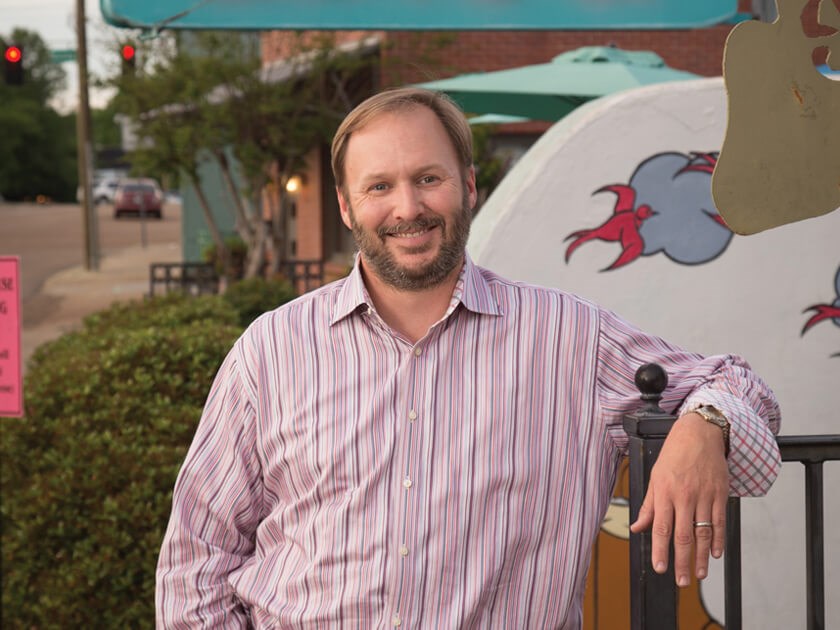 Dr. Adrian Smith is a board-certified plastic surgeon of Flowood, MS with strong interests in the areas of breast and body surgery. He also provides skin rejuvenation through surgical and nonsurgical treatments. Dr. Smith is keenly aware that youthful skin requires maintenance, skin therapy, and sometimes surgical intervention. By working closely with his patients, he is able to achieve the best possible, aesthetically pleasing results for each and every individual. He is featured as a top doctor on RealSelf and is currently serving as Chief of the Division of Plastic Surgery at St. Dominic Hospital.
Dr. Smith works in all realms of cosmetic surgery. For the body, Dr. Smith specializes in liposuction in order to remove unwanted, stubborn fat. Breast lifts and breast reductions are among the other many procedures that Dr. Smith is skilled and experienced in. He also has expertise in breast augmentations to modify the size, contour, and elevation of the breast according to the desires of the patient. Additionally, Dr. Smith offers a diverse list of nonsurgical facial treatments to restore youthful, glowing skin. He is one of the few doctors in the state of Mississippi approved to use Sculptra, a new, long-lasting facial filler.
After growing up in Baton Rouge, LA, Dr. Smith attended Millsaps College and graduated with a Bachelor of Science in Biology. He then moved to Shreveport, LA where he attended Louisiana State University Health Science Center. Dr. Smith returned to Jackson, MS and completed residencies in both general and plastic surgery at the University of Mississippi School of Medicine. During his seven years at the university, Dr. Smith was exposed to a full spectrum of reconstructive, pediatric, craniofacial, and cosmetic procedures and research.
Due to his work in breast and body aesthetic surgery, Dr. Smith was invited to be a speaker at the inaugural Bariatric Plastic Surgery Workshop. He presented options for breast reductions, breast augmentations, and mastopexies (breast lifts). Additionally, he collaborated on presentations dealing with advanced liposuction and the use of ultrasound technology in both breast surgery and liposuction.
Dr. Smith and his wife, Jessica, are the proud parents of three children, Olivia, Luke, and Sam. They are members of First Presbyterian Church and are active in their Sunday school class. Outside of his family and medicine, Dr. Smith is an avid outdoorsman and enjoys photography. In order to learn more about Dr. Smith and his services, peruse our website or call our office to book a consultation.
Privileges
Reviews
"SO HAPPY WITH EVERYTHING!!!!!!!!!! I wish I could give them 10 stars Dr. Smith is incredibly talented and I got to finance my operation here which is not offered everywhere!! I barely even have a scar and I was back to work in 3.5 days after having my breasts done."
S.P.
Google
"Omg I just had a breast reduction Dr Smith is a wonderful doctor... Thank you so much this my third day in recovery.. The nurses took real good care of me and they told me everything they doing before they did it.. I am doing very well.. THANK Y'ALL SO MUCH EVERYTHING TURN OUT THE WAY DR. SMITH SAID IT WAS.."
S.H.
Google
"ProfessionalKnowledgeableComfortable environment Friendly and polite serviceDuring both cheek filler proceduresAs well as breast implants both very natural- looking as I asked for . I highly recommend Dr. Adrian Smith"
R.F.
Healthgrades
"Dr. Adrian Smith did my breast reduction surgery and he did an amazing job. I'm 7 days out of surgery and I look and feel amazing. The staff there treated me with GREAT hospitality."
T.L.
Google
"Dr. Smith and his staff are the best!! Hands down!! They take the time to answer all questions or concerns! Over a year post-op and the care is just as excellent as day 1! "
A.
Healthgrades
Related Posts