A tummy tuck is one of the most popular cosmetic procedures performed by our surgeons at The Face & Body Center. Our Flowood, MS patients seek out a tummy tuck, also called an abdominoplasty, to restore their midsection after undergoing childbirth, weight loss, or general signs of aging. These events can cause your stomach to become stretched out and lose elasticity. A tummy tuck can mend and tighten the abdominal muscles to create a slim, sleeker silhouette that is also free of loose and hanging skin. Our practice offers an innovated drainless method that allows for shorter recovery time and less pain after surgery. Call our practice to see if you're a candidate for a tummy tuck.
Tummy tuck surgery is life changing for most of our patients who have had the procedure. The ideal candidates for this dramatic transformation are:
Women who have C-section scars and/or extra skin and fat deposits in the lower abdomen
Men and women who have stretch marks and loose skin on their abdomen
Men and women who have had weight loss surgery, maintained their goal weight for at least a year, and desire removal of the excess skin and remaining fat deposits
Tummy Tuck Reviews
"Dr Kanosky performy my tummytuck several years ago; has worked on my husbands face after terrible accident; and my daughter after accident... He has always done impeccable work, very caring, knowlegeable and a perfectionist. Would go to him for any plastics work required or wanted."
- Anonymous /
RateMDs /
Dec 07, 2011
"I knew I wanted Dr. Mani to do my tummy tuck and lower body lift after my first consultation with him! He agreed with my final goal and knew exactly how I wanted to look. I have never felt so good in all of my life. After losing 55 pounds, I wanted to have these surgeries. I've gone from wearing size 8/10 to now wearing size 4/6. Unbelievable!"
- Anonymous /
RateMDs /
Nov 11, 2010
"Weight Loss, Tummy tuck, It's Time! - Flowood, MS - He's nice but all business. He did a great job on my tummy!"
- S. /
RealSelf /
Jun 12, 2014
"Confidence Queen (Full tummy tuck)- Flowood, MS - Online"
- C. /
RealSelf /
Mar 20, 2013
"Tummy Tuck Experience - I had a wonderful experience! Dr. Mani was very reassuring during the entire tummy tuck adventure! His nurse Courtney was amazing and was able to answer any questions that I had. I liked the fact that he always gave me a call back when I texted or called him with questions! Great Doctor!!"
- J. /
RealSelf /
May 08, 2017
Previous
Next
Tummy tuck patients usually have the procedure in an accredited outpatient surgical facility; however, when the tummy tuck is combined with other procedures, an overnight stay may be required. Some tummy tucks are more invasive than others. For example, some individuals may be candidates for a mini tummy tuck while others may need an extensive approach. The procedure will be performed with general anesthesia and can take anywhere between 2 – 4 hours depending on the nature of the surgical case. After surgery, you will be placed in a compression garment and will be discharged to rest at home. Tummy tuck surgery requires a slow approach for healing, and it's important to note that a complete recovery may take up to six weeks or longer. However, our practice does provide the drainless abdominoplasty method, which requires less downtime and a slightly different surgical technique than the traditional method. You can discuss beforehand with your surgeon which approach is the best for you.
The results following a tummy tuck procedure equate to a tighter, more toned abdominal appearance. Scarring is a part of this procedure; however, our skillfully trained cosmetic surgeon creates the incisions with care, placing them in inconspicuous areas so that undergarments can hide them. Patients often feel that the skin removal and flat appearance of their stomach far outweigh any scarring that resides after surgery.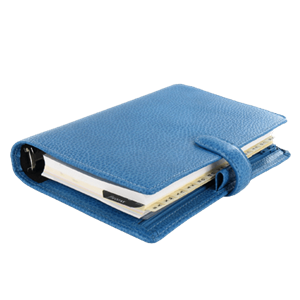 If you want a slimmer, more flattering figure and have noticed that no matter how hard you work, a pooch still resides in your abdominal area, a tummy tuck may help you reach your goals. We also welcome weight loss patients who are seeking skin removal surgery to finalize their weight loss transformation journey. Schedule a consultation with our office today and learn how a tummy tuck can revamp your appearance and self-confidence.
Related Procedures
Related Posts