A tummy tuck is one of the most popular cosmetic procedures performed by our surgeons at The Face & Body Center. Our Flowood, MS patients seek out a tummy tuck, also called an abdominoplasty, to restore their midsection after undergoing childbirth, weight loss, or general signs of aging. These events can cause your stomach to become stretched out and lose elasticity. A tummy tuck can mend and tighten the abdominal muscles to create a slim, sleeker silhouette that is also free of loose and hanging skin. Our practice offers an innovated drainless method that allows for shorter recovery time and less pain after surgery. Call our practice to see if you're a candidate for a tummy tuck.
Tummy tuck surgery is life changing for most of our patients who have had the procedure. The ideal candidates for this dramatic transformation are:
Women who have C-section scars and/or extra skin and fat deposits in the lower abdomen
Men and women who have stretch marks and loose skin on their abdomen
Men and women who have had weight loss surgery, maintained their goal weight for at least a year, and desire removal of the excess skin and remaining fat deposits
Tummy Tuck Reviews
"Successful Tummy Tuck & Liposuction - Thankful I decided to go through with having a tummy tuck & liposuction After years of dreaming of a tummy tuck, Dr. Brantley and his team made it happen as smoothly as I could ever imagine. I was so nervous about the pain, and also the scar. Even though I've had two c sections the tummy tuck scar scared me much more! From the very first consultation to the post op visit they were e..."
- A. /
RealSelf /
Sep 01, 2018
"Love Dr. Barraza! He did a phenomenal job on my breast lift + tummy tuck. I had previously seen another physician in the area for a consult, but I felt more comfortable with Dr. B's experience and they even price matched the offer from the other doctor. Thank you so much, Dr. Barraza!!!"
- L.R. /
Google /
Jan 08, 2019
"Breast lift, implants, tummy tuck, and liposuction - After the birth of my second child, my body was all stretched out. Although I maintained my shape, for the most part, I lost my toned tight body to fluffiness and saggy skin. After dealing with it for a decade, I decided I don't want to enter "fabulous forties" like that. I paid $100 for a consultation and decided I definitely wanted to modify my midsection and breast, however I didn'..."
- M. /
RealSelf /
Jan 09, 2019
"I'm always beyond satisfied by Dr. Brantley and his wonderful staff - I have had a few different procedures by Dr. Brantley over the last few years including a breast aug, mini tummy tuck, mini thigh lift, and lipo, and I have been thrilled with the results every time! In my opinion, he is the best PS in the Southeast US!"
- M. /
RealSelf /
Aug 17, 2019
"I had a great experience here with Dr. Wegner getting a tummy tuck!!!!! I initially went in for liposuction but after having 3 kids, I needed a full tummy tuck because of my loose skin. I'm very thankful for the time they spent with me making sure I was going to be happy with my results and the money I spent."
- A.T. /
Google /
Feb 06, 2020
Previous
Next
Tummy tuck patients usually have the procedure in an accredited outpatient surgical facility; however, when the tummy tuck is combined with other procedures, an overnight stay may be required. Some tummy tucks are more invasive than others. For example, some individuals may be candidates for a mini tummy tuck while others may need an extensive approach. The procedure will be performed with general anesthesia and can take anywhere between 2 – 4 hours depending on the nature of the surgical case. After surgery, you will be placed in a compression garment and will be discharged to rest at home. Tummy tuck surgery requires a slow approach for healing, and it's important to note that a complete recovery may take up to six weeks or longer. However, our practice does provide the drainless abdominoplasty method, which requires less downtime and a slightly different surgical technique than the traditional method. You can discuss beforehand with your surgeon which approach is the best for you.
The results following a tummy tuck procedure equate to a tighter, more toned abdominal appearance. Scarring is a part of this procedure; however, our skillfully trained cosmetic surgeon creates the incisions with care, placing them in inconspicuous areas so that undergarments can hide them. Patients often feel that the skin removal and flat appearance of their stomach far outweigh any scarring that resides after surgery.
If you want a slimmer, more flattering figure and have noticed that no matter how hard you work, a pooch still resides in your abdominal area, a tummy tuck may help you reach your goals. We also welcome weight loss patients who are seeking skin removal surgery to finalize their weight loss transformation journey. Schedule a consultation with our office today and learn how a tummy tuck can revamp your appearance and self-confidence.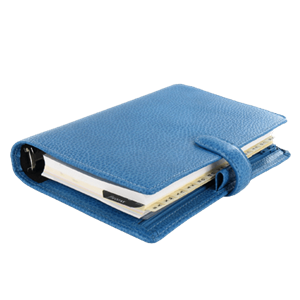 Related Procedures
Related Posts