At The Face & Body Center in Flowood, MS, we offer some of the most in-demand cosmetic and plastic surgery procedures on the market. Our team of surgeons is able to perform liposuction, one of the most popular body enhancing and fat reduction surgeries. Liposuction has the unique ability to target and eliminate stubborn fat cells in problem areas throughout the body such as the stomach, back, thighs, buttocks, neck, arms, and more for a slimmer, contoured physique. If you're not having luck with diet and exercise and want to get rid of those few extra pounds, then contact our practice today to find out if you're a candidate for liposuction.
The ideal candidates for liposuction are men and women who:
Have excess fat on their body, especially in the stomach, back, thighs, buttocks, and neck
Have tried diet and exercise as a means to lose the fat in this area without success
Have bulges or the appearance of a double chin
Have overall good health
Liposuction Reviews
"Couldn't be more pleased! - I went along with my friend to see Dr. Wegener for a lipo consult and was so pleased with him that I decided to come back myself! He has great bedside manner and answered every question I had very thoroughly. I went to another plastic surgeon in town for a consult but didn't ever return because of he made me feel so uncomfortable. Dr. Wegener was the complete opposite! I couldn't have been..."
- L. /
RealSelf /
Oct 14, 2016
"Successful Tummy Tuck & Liposuction - Thankful I decided to go through with having a tummy tuck & liposuction After years of dreaming of a tummy tuck, Dr. Brantley and his team made it happen as smoothly as I could ever imagine. I was so nervous about the pain, and also the scar. Even though I've had two c sections the tummy tuck scar scared me much more! From the very first consultation to the post op visit they were e..."
- A. /
RealSelf /
Sep 01, 2018
"Breast lift, implants, tummy tuck, and liposuction - After the birth of my second child, my body was all stretched out. Although I maintained my shape, for the most part, I lost my toned tight body to fluffiness and saggy skin. After dealing with it for a decade, I decided I don't want to enter "fabulous forties" like that. I paid $100 for a consultation and decided I definitely wanted to modify my midsection and breast, however I didn'..."
- M. /
RealSelf /
Jan 09, 2019
"58 YrOld, Married W/1 Grown Daughter & 2 Grandchildren to Have Tummy Tuck, Lipo, BreastReduction/lift with Implants. Flowood, MS - Dr Brantley has been easy to talk to and has a great bedside manner! I'm very pleased with the surgery! I feel that he genuinely cares about his patients & takes great pride in doing the best job possible. I only gave 4 stars with phone responsiveness due to staff turn around time calling me back, not him. I would definitely refer my friends to him & if I can swing it financially, plan on having him do a facelift on me next year!"
- G. /
RealSelf /
Jul 06, 2015
"Great Experience - Dr. Brantley has a great bedside manner he walks in and greet you with a hug. The entire staff amazing Susan and Devin explains everything in detail very friendly. Great experience I am happy that I made this decision to get a tummy tuck and liposuction. I will be honored to refer my family and friends to Dr. Brantley and his staff."
- K. /
RealSelf /
Apr 16, 2018
Previous
Next
Liposuction is performed in an accredited surgical center or at a local hospital as an outpatient procedure. The surgery generally takes between 1 – 2 hours to complete, depending on how much fat is being addressed, as well as how many body parts. Liposuction can be a surgery all on its own; however, it is usually paired with other surgeries for the best cosmetic results, such as skin tightening procedures. It takes a couple of weeks for patients to recover and scarring is minimal.
If a well-balanced diet is maintained along with a healthy lifestyle, the results following liposuction surgery can last years. You can experience a tighter, more toned appearance with less bulging and fewer noticeable fat deposits. However, this is not an alternative to weight loss and not an effective procedure to address excess fat that needs to be removed.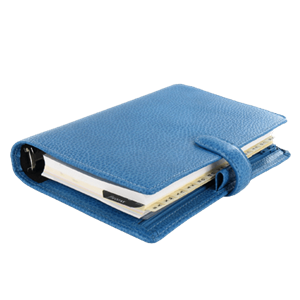 Liposuction can trim away the bulge. When all your efforts go unnoticed from all the time spent at the gym because that last little bit of fat won't go away, you have the opportunity to take matters into your own hands with liposuction. We provide a completely private consultation to discuss your areas of concern and how to best treat the area(s) with this revolutionary technology.
Related Procedures
Related Posts