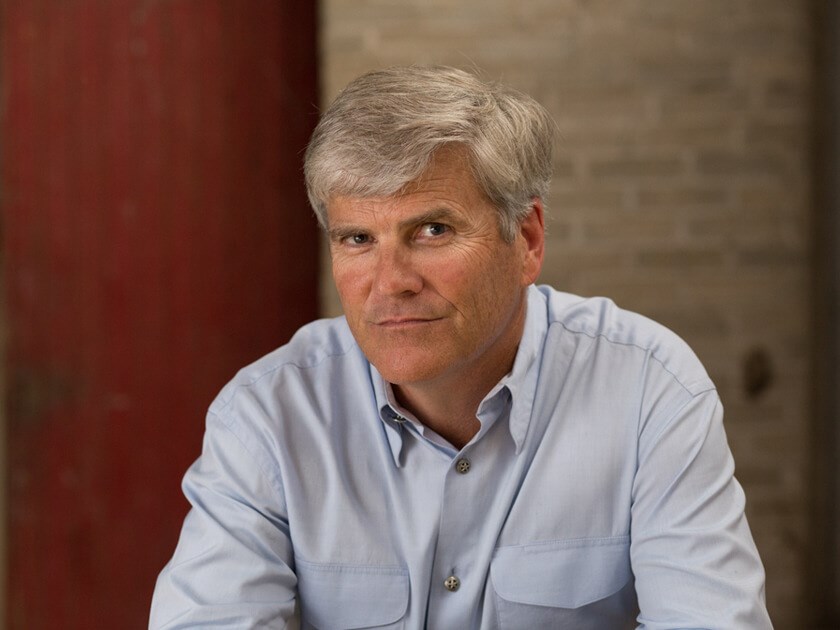 Honored to assist the community of Flowood, MS and the surrounding areas, Dr. Stephen F. Davidson works as a board-certified plastic and reconstructive surgeon. Dr. Davidson is disciplined and skilled in a broad range of plastic surgeries and treatments, but he prides himself on producing outstanding results for patients requiring reconstructive breast surgeries due to breast cancer, as well as patients with complex cases. Through his continuing research, he strives to share his expertise to fellow surgeons seeking new methods and techniques. His attention to detail, thoroughness, and stunning results make Dr. Davidson a sought-after expert in his specialty.
While well-versed in all aspects of cosmetic and reconstructive surgery, Dr. Davidson specializes in varying types of breast reconstruction surgeries. This includes techniques involving flaps, grafts, and expanders to rebuild the breast to a natural look. To complete the natural, uniform look of the breast, he also performs nipple reconstruction to create a symmetrical appearance. Dr. Davidson is experienced in breast augmentation surgeries, breast lift surgeries, tummy tucks, liposuction, and many other body contouring procedures. For complex surgical cases, he performs microsurgeries to attain proper function as well as aesthetically appealing outcomes.
For a more comprehensive focus on Dr. Davdison's breast reconstruction cases, please visit breastreconstruction.info.
Dr. Davidson graduated magna cum laude from Murray State University of Murray, KY. He then went on to receive his Doctorate of Medicine from the University of Texas Health and Science Center in San Antonio, TX. He completed his surgical internship and residency at the University of Mississippi Medical Center, as well as his plastic surgery residency and research fellowship. He has also been a partner in previous plastic surgery practices in both Texas and Mississippi.
For his presentations and exhibits, Dr. Davidson has received multiple awards from distinguished organizations, including:
The Mississippi State Medical Association

The American Association for Hand Surgery

The American Federation of Clinic Research

The Southeastern Society of Plastic and Reconstructive Surgeons
Dr. Davidson has authored over 50 abstracts and articles in peer review journals. He has also researched extensively in the interests of silicone immunology, microsurgery, and the effects of ultraviolet light. As a mentor for LEAD (Leadership, Experience, and Development in Breast Augmentation), Dr. Davidson has been able to share his knowledge and proficiency of the aesthetic industry with others.
Dr. Davidson has been a member of several reputable medical organizations, including:
The American Society of Plastic Surgeons

The Southern Society of Plastic and Reconstructive Surgeons

The American Medical Association
Dr. Davidson is an affiliate of numerous medical centers, including:
Mississippi Baptist Medical Center

River Oaks Hospital

Woman's Hospital at River Oaks

HealthSouth Mississippi Surgical Center

HealthSouth Surgicare of Jackson

St. Dominic-Jackson Memorial Hospital

Rankin Medical Center

Kings Daughter's Hospital of Brookhaven
Dr. Davidson is married to his wife, Clay, and they have two children, John Clayton and Mary Parker. They are members of Christ United Methodist Church and enjoy participating in events in their surrounding communities. If you have any inquires or would like to learn more about Dr. Davidson's offered services, feel free to browse our site or call our office to book a consultation.
Privileges
Reviews
"This beautiful facility has the friendliest medical staff. I was greeted by the professional receptionist ladies who were all smiling. Dr Stephen Davidson and his staff were very thorough answering questions regarding my breast augmentation and breast lift procedures. I am more than satisfied with my results and my scars healed beautifully. I will be using them in the future for a tummy tuck as well."
H.D.
Google
"Mentor 325cc & 350cc Smooth Round Moderate Plus Profile - I could not have chosen a better PS! From the very first time I walked in to The Face & Body Center and up to now, I have felt cared for, important and confident. The Center itself is beautiful and well maintained. Waiting area is comfortable, exam rooms are comfortable and staff is amazing. Rosemary is the BEST, very sweet and knowledgeable, always returned my calls promptly! I have never waited in the reception area or exam room for more than 5-10 minutes. This amazed me! Dr. Davidson has always been very nice, informative, attentive and available. He answered all of my questions, addressed all of my concerns and did not try to fill me full of information that I was not going to understand without a dictionary and personal interpreter. My post op checkups have been just as personalized as my first consultation and surgery were. So nice to find a PS who cares about the work he is doing. He did not talk to me in "cc's" or implant size. Instead, he talked to me about how I wanted to look and listened to my expectations. From there, he put together a plan for what would look the absolute best and I LOVE the results. I am extremely picky and I do not place faith in people much at all. I do my homework and research up to the 12th hour! I am blessed to have found Dr. Davidson. I couldn't be happier and I highly recommend him if you are considering a breast augmentation!"
M.
RealSelf
"32 Year Old, 2 C-sections in Less Than 2 Years, Tummy Tuck and Breast Lift - Jackson, MS - Dr. Davidson and Rosemary (his nurse) are wonderful. I was so nervous during my initial consult I didn't ask any questions. After I left I came up with so many things I wish I had asked. I called back so many times!!! Rosemary always returned my calls quickly and was so sweet and helpful. Dr. Davidson did a great job for me. I chose him based on the recommendation of several friends who have used him. My obgyn even said he was the best. I had a yearly checkup with her before my surgery and I told her what I was getting done. She said several of her patients used him with great results."
E.
RealSelf
"At 54, I got my sexy back! - Jackson, MS - Dr. Davidson is a great surgeon and came highly recommended to me. I have longed to look like the old me for a long time unfortunately it took several problems to make it a priority to me. He listened carefully and answered all my questions. The first time I saw myself after the surgery I cried. I couldn't believe how I looked. I was and am still very pleased! I never thought at 54 that I..."
S.
RealSelf
"Excellent surgeon! Great results! - Dr. Davidson is an excellent surgeon. His staff is also very responsive and easy to reach if needed. I couldn't be more pleased with my results! I very seldom had to wait more than a couple of minutes to be seen. Thank you Dr. Davidson!"
S.
RealSelf
Related Posts