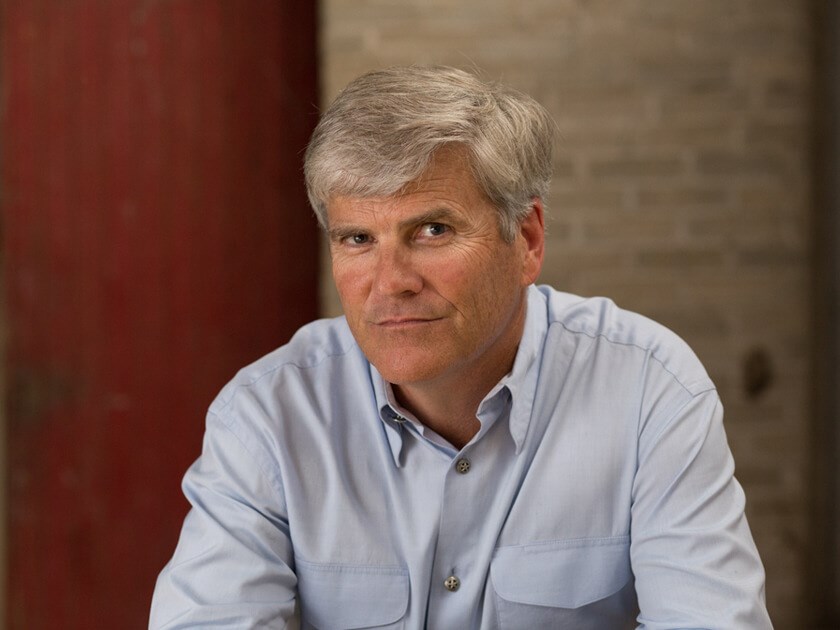 Dr. Stephen F. Davidson is a board-certified plastic and reconstructive surgeon proudly serving the community of Flowood, MS and the surrounding Jackson, MS area. Skilled in a broad range of plastic surgeries and procedures, Dr. Davidson takes special pride in the outstanding results he helps patients who need post-mastectomy reconstructive breast surgery and other complex surgeries achieve. Always willing to share his expertise and research findings with fellow surgeons, he works to help create new methods and techniques to further the field of plastic surgery. With precise attention to detail paired with an artistic eye, Dr. Davidson creates stunningly natural-looking results that make him one of the most sought-after plastic surgeons in the nation.
While well-versed in all aspects of cosmetic and reconstructive surgery, Dr. Davidson specializes in varying types of breast reconstruction surgeries from simple to complex. This includes techniques involving flaps, grafts, and expanders to rebuild the breast to a natural look. To complete the natural, uniform look of the breast, he also performs nipple reconstruction to create a symmetrical appearance. Dr. Davidson is also experienced in breast augmentation surgeries, breast lift surgeries, tummy tucks, liposuction, and many other body contouring procedures. For complex surgical cases, he performs microsurgeries to attain proper function as well as aesthetically appealing outcomes.
For a more comprehensive look at Dr. Davdison's breast reconstruction cases, please visit breastreconstruction.info.
Dr. Davidson graduated magna cum laude from Murray State University of Murray, KY. He then went on to receive his Doctorate of Medicine from the University of Texas Health and Science Center in San Antonio, TX. He completed his surgical internship and residency at the University of Mississippi Medical Center, as well as his plastic surgery residency and research fellowship. He has also been a partner in several plastic surgery practices in Texas and Mississippi.
For his presentations and exhibits, Dr. Davidson has received multiple awards from distinguished organizations, including:
The Mississippi State Medical Association

The American Association for Hand Surgery

The American Federation of Clinic Research

The Southeastern Society of Plastic and Reconstructive Surgeons
Dr. Davidson has authored more than 50 abstracts and articles in peer reviewed medical journals. He has also done extensive research in the fields of silicone immunology, microsurgery, and the effects of ultraviolet light. As a mentor for LEAD (Leadership, Experience, and Development in Breast Augmentation), Dr. Davidson has been able to share his knowledge and proficiency of the aesthetic industry with others.
Dr. Stephen Davidson has played a vital role as mentor to the Chief Resident at the University of Mississippi Medical Center. His research and expertise in his mastopexy technique following breast implant explantation was presented at the Annual Southeastern Society of Plastic & Reconstructive Meeting, specifically focusing on the unique lateral demoglandular flap to achieve maximum aesthetic results with breast explantation cases.
Dr. Davidson is incredibly passionate about these often difficult cases, and we are thrilled to showcase his skills in this highly specific area of breast surgery.
To view the full presentation from the 2022 SESPRS Meeting presented by Chief Resident, Narges Horriat, M.D., click here. For more information regarding Breast Explantation, please contact our Flowood, MS office to schedule a private consultation with Dr. Davidson.
Dr. Davidson has been a member of several leading medical organizations, including:
The American Society of Plastic Surgeons

The Southern Society of Plastic and Reconstructive Surgeons

The American Medical Association
Dr. Davidson is an affiliate of numerous medical centers, including:
Mississippi Baptist Medical Center

River Oaks Hospital

Woman's Hospital at River Oaks

HealthSouth Mississippi Surgical Center

HealthSouth Surgicare of Jackson

St. Dominic-Jackson Memorial Hospital

Rankin Medical Center

Kings Daughter's Hospital of Brookhaven
Dr. Davidson is married to his wife, Clay, and they have two children, John Clayton and Mary Parker. They are members of Christ United Methodist Church and enjoy participating in events in their surrounding communities. If you're in the Jackson, MS area and would like to learn more about Dr. Davidson's offered services and what he can do for you, please feel free to call our Flowood, MS office to book a consultation.
Privileges
Reviews
"Dr. Stephen Davidson and the staff at The Face and Body Center are the best. This was my second time to use Dr. Davidson, I highly recommend him and his staff."
A.E.
Google
"I could not have asked for a better experience! I was in so much pain in my back, shoulders and neck. And I needed a breast reduction. I was nervous about the procedure. But Dr Davidson and his team were wonderful! I am so proud and happy with my shape! I could not have asked for anything better. Just wish I had done this years ago! Dr. Davidson is a miracle worker!!! And his nurse Lindsey is one of the greatest nurses I have ever had the pleasure of being around!! Thank you so much for all you have done for me!! I feel like I have a whole new life!!"
J.S.
Healthgrades
"I was diagnosed with breast cancer in November 2020. Dr. Davidson performed my biopsy, told me the results a week later, and completed my reconstruction beautifully after the double mastectomy. Even the scars are healing beyond my expectations. He was so very compassionate and supportive, along with the two beautiful Lindsays who work by his side. Today, March 2021, I have completed the last phase of the reconstruction, and I am so pleased with the results. The cancer and surgeries are now in the past. As I look back, just four and a half months since my diagnosis, I feel stronger and healthier than ever. When you hear of people being diagnosed with cancer, you think, or at least I did, I don't think I could ever handle that. However, through faith and prayer, God gave me the strength I needed one day at a time, blessed me with a very supportive, loving family to help me while I healed, and God led me to the best medical professionals, including Dr. Davidson and his staff."
A.R.
Google
"Dr. Davidson and his entire staff are wonderful. His nurses are very professional, courteous and understanding. Dr. Davidson is absolutely the very best. I will be recommending him for sure. On a scale of 0 - 10 Dr. Davidson gets a 10 for sure The Face and Body Center is a great place. "
K.
Healthgrades
"Awesome Experince - After visiting just about every Surgeon in MS and LA, I saw Dr. Davidson, I knew right then he was my pick. In October 2016 I went in to the office and he drained my 450 each breast saline implants. No pain so simple, sent me home and said come back in 6 weeks. Mind you I still had the bags in. Thought this would be hard really never knew they were there. I had some pre-cancerous spots..."
A.
RealSelf
Related Posts