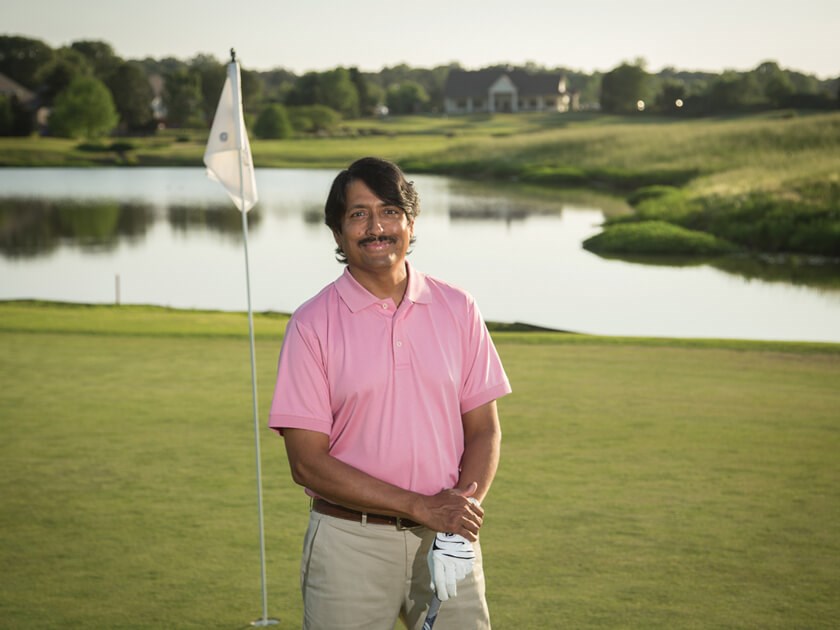 Dr. Dev A. ManiSundaram is a plastic and reconstructive surgeon in Flowood, MS, and is board-certified by both the American Board of Plastic Surgery and the American College of Surgeons. Dr. ManiSundaram holds many accolades for his work and has been recognized as a life member of the National Registry of Who's Who. He performs procedures in all areas of plastic surgery including after weight loss and body contouring, as well as facial rejuvenation treatments such as facelifts and rhinoplasties. Renowned for his commitment to his work and his patients, Dr. ManiSundaram is a highly recommended surgeon in the aesthetic industry.
Dr. ManiSundaram performs both surgical and nonsurgical procedures in Flowood, MS for the face, breast, body, and skin. Some of his most popular breast surgeries include breast augmentations, breast reductions, and breast reconstructions. He offers nonsurgical approaches using laser technology for the face, but also performs multiple cosmetic surgeries including facelifts, brow lifts, and eye lifts. Body contouring surgeries for post-weight loss patients are among Dr. ManiSundaram's procedure specialties, such as abdominoplasties and lower body lifts.
Dr. ManiSundaram received his Doctorate of Medicine and completed his residency in general surgery at the University of Madras in India. He then went on to perform extensive research in the field of transplant surgery at Rush Presbyterian St. Luke's Hospital in Chicago, IL. Additionally, he completed a general surgery residency at the University of Illinois MGH, and a plastic surgery residency at the University of Mississippi Medical Center in Jackson, MS.
As an appointed clinical instructor at the University of Mississippi Medical Center in the Department of Surgery, Dr. ManiSundaram is also esteemed to hold memberships in:
The American College of Surgeons

The American Society of Plastic Surgeons

The American Society of Aesthetic Plastic Surgeons

The Southern Medical Association

The Southeastern Society of Plastic and Reconstructive Surgeons

The Mississippi State Medical Association
Dr. ManiSundaram has several medical affiliations, including:
St. Dominic-Jackson Memorial Hospital

River Oaks Hospital

Woman's Hospital at River Oaks

The Plastic Surgical Center of Mississippi

The Central Mississippi Medical Center
Dr. ManiSundaram is married to his wife, Brinda, and has three children, Arvind, Naveen, and Krish. View our website or contact our office to learn more about Dr. ManiSundaram's provided services.
Privileges
Reviews
"Dr Manisundaram and his staff is the best"
H.N.
Google
"Reconstruction Post Bilateral Mastectomy - Dr. Brantley performed bilateral breast reconstruction following bilateral mastectomy for Infiltrating Ductal Carcinoma. It took 3 additional surgeries to obtain the desired results. All of my questions and concerns were addressed by Dr. Brantley, Susan and Devin and they were so supportive during this difficult time. I am very pleased with the end results. Everyone, from scheduling my first consult to checking out on my last post op visit, was kind and helpful."
R.
RealSelf
"This was my second cosmetic procedure with Dr. Brantley and I highly recommend him, From the consultation to the end results, I could not be more pleased. Susan, Devin and Macala helped walk me through the entire process and were so comforting and always available to answer my questions. Overall, a GREAT experience!"
K.
RealSelf
"The Best! - Honestly since day 1 they have been amazing! I'm only 16 days post op but I feel great and my breast look great. Any and every single time I have a question Devin has been an email away and she never makes me feel like I'm a bother and that means a lot! She is so full of information and she has to be the sweetest person alive! I can't wait to see how my breast look once completely dropped and good to go! Thank y'all so much for y'all amazing work!"
C.
RealSelf
"Absolutely Astonished - I went to Dr Brantley for my deviated septum and rhinoplasty. I did not know much at the time but after discussing everything on the consult i was confident i had made a good choice. I ended up getting a septic, rhino and chin implant. I was extremely nervous about the implant as i really did not know anyone who has had it done. A couple of weeks later the day of my surgery i was warmly welcomed at the surgery center. The pre-op staff was extremely friendly. I was treated with respect and i was extremely impressed but comforting staff. They did everything possible to make sure i was calm and comfortable. I do not remember much from the post-op staff but my family member said they was exceptional. I honestly and confidently say i have never experience a health care facility as welcoming and friendly as Dr Brantley staff. They worked with me on everything and answered any question I had. They quickly got my FMLA papers signed and sent back. After I got home and seen everything i was nervous about the results. If i did not tell you i had a chin implant done you would never know. The scar has healed great and i love the results and so glad I made the decision to get it. I am impressed with my rhino/septo. It is actually weird to be able to breath out of both side of my nose again and have a more symmetrical look. In the future were i need anything i will absolutely be going back. The staff made the experience a memorial one and they even called to check up on me a few days in the days after. Working in healthcare myself i can not speak more highly of this bunch!"
F.
RealSelf
Related Posts