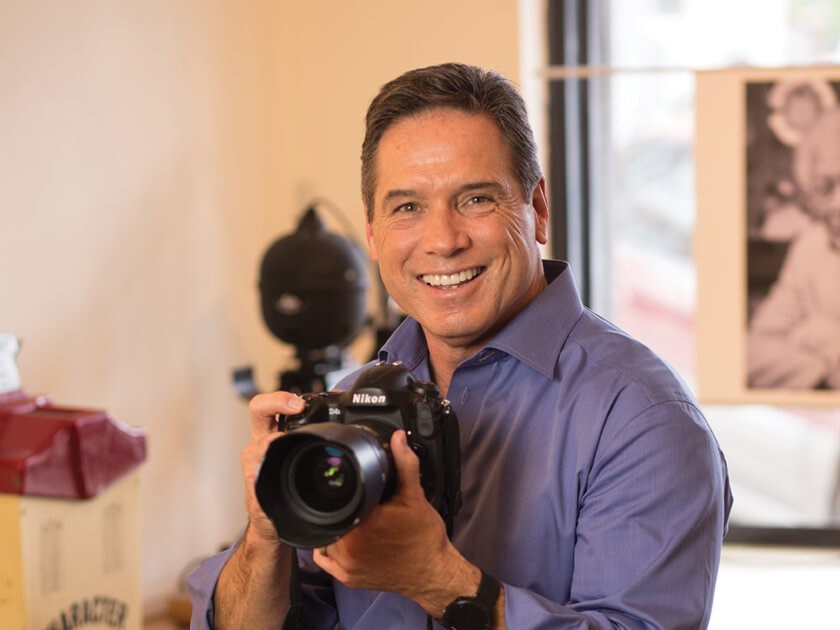 Kenneth R. Barraza, M.D. is a board-certified plastic and reconstructive surgeon proudly serving Flowood and the areas surrounding Jackson, MS. While Dr. Barraza is trained and has extensive experience in multiple areas of plastic surgery, he takes particular interest in procedures that enhance and restore the breast and nose. He is the recipient of many awards and accolades in his field, and is well known by his clients and colleagues for producing beautiful and natural results. By publishing articles and medical journals, he continues to educate and share his passion with others in the industry.
Through his expanded training, Dr. Barraza gained knowledge and skill in a wide range of plastic surgery methods and techniques. He offers a comprehensive list of aesthetic and reconstructive procedures for the face, breast, body, and skin. These include breast augmentations and breast lift surgeries, as well as breast reconstructions. Additionally, he produces stunning results through a number of facial procedures such as rhinoplasty to reshape the nose, which is often complemented by chin or cheek augmentation. For patients not ready to undergo surgery, Dr. Barraza also offers multiple nonsurgical skin rejuvenation treatments to enhance the appearance.
Dr. Barraza is a graduate of the University of Mississippi and received his Doctorate of Medicine from the University of Mississippi School of Medicine. He completed his internship and residency in general surgery at the University of South Alabama. Later in 1991, he moved on to complete his plastic surgery residency at the The University of Mississippi Medical School in Jackson, MS. He has since been board certified by the American Society of Plastic Surgeons.
Dr. Barraza is proud to hold memberships in some of the medical industry's most professional and prestigious organizations, including:
The American Society of Plastic Surgeons

The American Society of Aesthetic Plastic Surgery

The American Medical Association

The Southern Medical Association

The Mississippi State Medical Association

The American College of Surgeons
Dr. Barraza is honored to be affiliated with the following medical centers:
The Plastic Surgical Center of Mississippi

Mississippi Baptist Medical Center

St. Dominic-Jackson Memorial Hospital

River Oaks Hospital

Woman's Hospital at River Oaks

Rankin Medical Center

HealthSouth Mississippi Surgical Center

HealthSouth Surgicare of Jackson
Collaborating with colleagues and hopeful surgeons is something that Dr. Barraza enjoys and takes great pride in. By authoring and co-authoring articles for medical journals, Dr. Barraza continues to share knowledge of the plastic surgery industry. Most recently, he co-authored an article titled "Reduction Mammoplasty by Inferior Pedicle Technique," which was published in the Annals of Plastic Surgery. He also delivers presentations to fellow surgeons at regional and national surgical conferences and events.
In his spare time, Dr. Barraza enjoys spending time with his loved ones. He is happily married to his wife, Jana, with whom he has two children. Additionally, he loves expanding his knowledge of the industry to produce excellent results for his many clients. If you would like to learn more about the services that Dr. Barraza offers, call our office to schedule a consultation today.
Privileges
Reviews
"Dr Barraza performed breast augmentation on me in 2001 and I would highly recommend him to anyone"
D.S.
Healthgrades
"I had skin cancer spread on my right cheek and in my ear lobe. I was expecting scars spreading all over. Dr. Barraza did a great job. He made one cut and removed all of them. You have to look hard to see any scar. I could not be more pleased with the procedure he did on me. Thanks"
J.M.
Healthgrades
"I had a septorhinplasty from Dr. Barraza last week. I'm only 8 days into my recovery and I am thrilled! My nose was crooked, overprojected, and not functional for breathing. He made it perfect! He spends time with you, is great at what he does, and you can tell he truly wants to help people. He's not all about the money! He's the BEST!"
K.S.
Healthgrades
"Five Stars - I just had a septorhinoplasty from Dr. Barraza last week. My nose was crooked, overprojected, and I couldn't breathe. I got my tape off today and I am in LOVE with my nose. It's absolutely perfect! After 23 years of hating my nose, Dr. Barraza made me so happy with my face. He is the best around!!"
Anonymous
Vitals
"Five Stars - Dr Barraza was the first dr to perform any surgery on my daughter who was born with a cleft lip & palate. He was wonderful with her & with us. She is 11 now & he is still her favorite dr & we look forward to him being able to do her nose job at 16!"
Anonymous
Vitals
Related Posts