Our team of talented surgeons at our Flowood, MS practice, The Face & Body Center, are proud to offer a number of different treatments for common hand conditions. Some of the conditions we treat are Dupuytren's disease, arthritis, trigger finger, and Raynaud's disease. All of these ailments can greatly affect your quality of life, leave you feeling constant discomfort, and make you unable to move your hands properly. Our surgeons have an extensive knowledge of the anatomy and structure of the hands in order to restore their functionality to the best of their ability. By scheduling a consultation, we can assess your condition and help determine the appropriate steps for correcting the issues. Call our office today to start your custom treatment plan.
Arthritis refers to inflammation of the joints; it can affect other parts of your body, but it typically begins in the hands. Osteoarthritis (causes the cartilage in the hands to break down) and rheumatoid arthritis (affects the lining in the joints) are the most common kinds, but base of thumb arthritis and metacarpophalangeal (MP) joint arthritis can also occur in the hands. Symptoms include stiffness and pain in the joints.
Dupuytren's disease, a condition that is more commonly found in older men, is a hand deformity where the tissue in the palm of the hand thickens and causes the fingers to be in a frozen bent position. This condition makes it hard for the person to extend all of their fingers (especially the ring and the little finger), shake hands, put their hands in their pockets, and grasp objects.
Severe inflammation of the tendons within the fingers or thumb can cause a condition called stenosing tenosynovitis, or trigger finger. This painful condition can cause the fingers to be set in a bent, fixed position.
This is a disorder that affects the blood vessels primarily in the fingers and toes. It is characterized by episodic attacks called vasospastic attacks that cause the blood vessels in the digits to constrict (tighten or close).
Reviews
"amazing experience - Great. Him and his staff are friendly and make you feel so comfortable. i was very nervous at first but after the consult he made me feel so comfortable. I am very satisfied with my end result. i would do it all over again."
- L. /
RealSelf /
May 29, 2018
"I was behind inpmpressed with my care from both Dr. Brantley and the staff! I had a substantial amount of work done and have been pleased with everything thus far. I'm 1 week post op right now and can't wait to see what the future holds."
- 4. /
Healthgrades /
May 27, 2018
"Transformative journey with Dr. Brantley and his staff - After years of neglecting myself and having children, I finally reached a tipping point. I wanted to be healthier and regain my confidence. Many of my insecurities revolved around the fact that I wasn't happy with my body. I committed to regular exercise and changed my diet. I soon came to the realization that diet and exercise were not going to give me the body I wanted. No amount of weight l..."
- P. /
RealSelf /
May 22, 2018
"You will not regret this consultation and surgery experience! - My experience with Dr. Brantley was beyond exceptional. Doc and his staff are amazing!! My consultation was very informative. I actually consulted with a few other local surgeons before coming to see Dr. Brantley. Wow, if I had known! I learned more about breast surgery and implants from Dr. Brantley's assistance in less than 5 minutes than I did the whole consultation process at the o..."
- B. /
RealSelf /
Apr 24, 2018
"Great Experience - Dr. Brantley has a great bedside manner he walks in and greet you with a hug. The entire staff amazing Susan and Devin explains everything in detail very friendly. Great experience I am happy that I made this decision to get a tummy tuck and liposuction. I will be honored to refer my family and friends to Dr. Brantley and his staff."
- K. /
RealSelf /
Apr 16, 2018
Previous
Next
Prior to suggesting surgery, one of our experienced hand surgeons may seek a nonsurgical approach to treatment. This can include anti-inflammatory/corticosteroid medications or the placement of a splint. Steroid or anesthetic injections may also be a beneficial treatment option. For more severe cases of Raynaud's disease, BOTOX injections are proven to be effective in relieving painful symptoms.
Handy surgery is performed in an accredited, outpatient surgery center. The number of hours in the surgical suite and level of anesthesia will be dependent on the patient and severity of the case. Once in recovery, you will be advised on wound care and how to clean and bandage the area. It is best to keep all appointments following the procedures for optimal results.
As our hand surgery patients are individually unique, it is difficult to give an estimate on healing and recovery time. We will educate you on how to care for your incisions to prevent infection and promote the growth of healthy skin tissue. You can expect to have several follow-up appointments with your plastic surgeon so that we can monitor your progress and recovery, pain management, and in some cases, to determine if there is a need for physical therapy.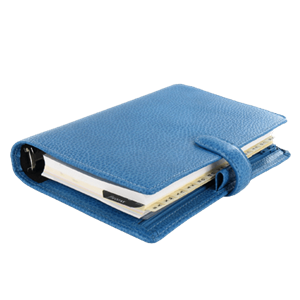 Improve Your Quality of Life
While an orthopedic surgeon will be primarily focused on the functionality of the hand, our plastic surgeon concentrates efforts on functionality and aesthetics together for optimal health. If you are in the process of searching for a hand surgeon, we encourage you to schedule a consultation at our office to learn more about us. With significantly experienced and skilled hand surgeons, we can help restore your hand so that it functions properly and looks natural.
Related Procedures